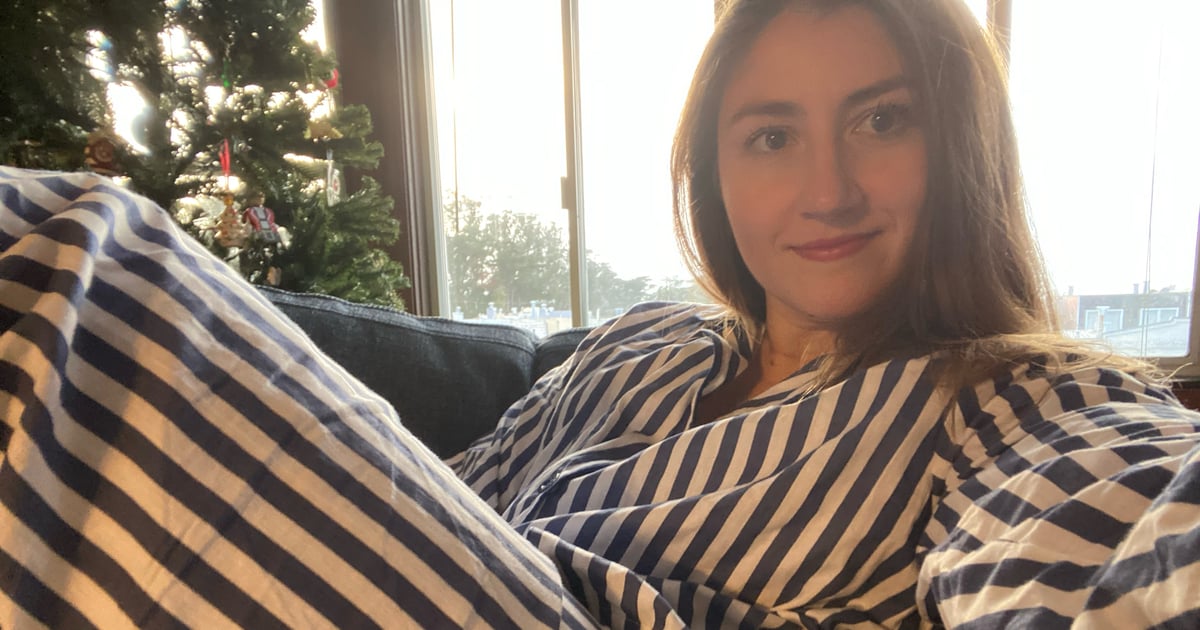 Maybe it's because I just watched The Holiday, but I've been itching to buy a set of matching pajamas. Like most people, I've spent the bulk of the past two years at home, trading in my cute outfits for sweats, leggings, and robes. (And, I'll be the first one to admit that getting dressed up on a regular basis has officially become a foreign concept.) Matching pajamas seems like the best of both worlds: I can stay comfy as I WFH and feel somewhat chic. (You know, like I'm the leading lady in a Nancy Meyers movie.)
That said, pajamas are ultimately meant to be slept in — and I felt a little silly about spending top dollar on something I can't wear in public. So, I turned to Amazon and picked up this Global Pajamas Set ($29). Needless to say, I'm very obsessed.
The first thing I noticed about this pair was the fabric. You see, my mom worked in the fashion industry and has waxed poetic about wearing natural fibers for decades. Since cotton is low-maintenance, natural, and oh-so comfortable, I had a feeling it'd be the perfect pajama material.
Turns out, I was right about the cotton call. (Thanks, Mom!) These pajamas are thick enough to keep me feeling super cozy — all without waking up in a pool of sweat. (IYKYK.) And, if long sleeves aren't your thing, this set is available in a shorter silhouette.
Of course, I cannot state the obvious enough: these pajamas are chic. I mean, simply slipping these on makes something as mundane as making a pot of coffee feel like I'm the adult version of Annie from the The Parent Trap. (Oh, and did I mention they have pockets?! Like, big pockets you can put your phone in?!) Though I initially bought the blue and white stripes, this set comes in a bunch of cute patterns and colors. (Confession: I love these pajamas so much that as soon as I put them on, I bought two more sets!)
Turns out, I'm not the only ones who think these are chic. When I posted this set on my Instagram stories, my DM's were flooded with a bunch of compliments and heart-eyed emojis — and not one person knew I bought these on Amazon for under $30. Nancy, are you there? I'm ready for my closeup.
Image Source: POPSUGAR Photography / Kelsey Mulvey
You can view the original article HERE.