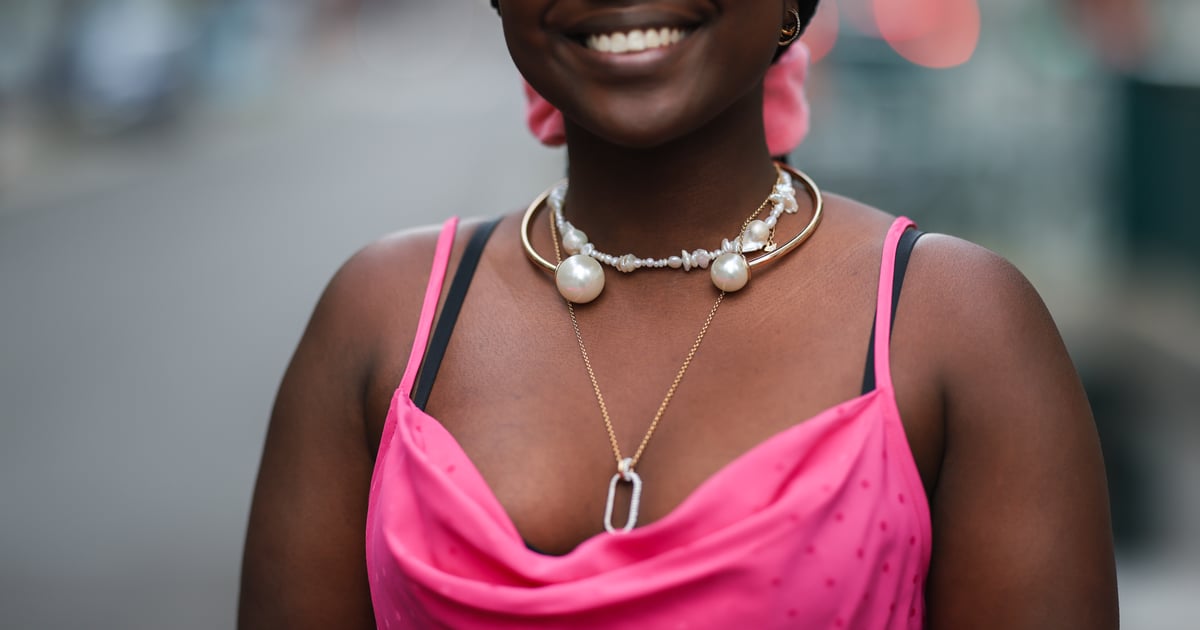 Consciously consuming from Black-owned businesses is a solid place to begin investing in Black wealth. Your dollars help to provide these often-marginalized companies with the crucial visibility and financial foundation they need to thrive. Now that you know where to shop for home decor, beauty, and fashion brands founded by Black creatives, turn your attention to talented Black-owned jewelry brands, such as Kenya-based Jiamini to New York City-based Mateo. From quirky statement-making earrings to beautiful bracelets that double as decorative sculptures, pieces from Black-owned jewelry brands add the finishing touch to any look, whether it's your work uniform, date night ensemble, or wedding-guest attire.
Brands like Soko bring together style and social purpose, offering one-of-a-kind pieces made by artisans from around the world. Meanwhile, Jooel is paving the way for affordable luxury with classic accessories that rival its high-end counterparts (tiny gold hoops, for instance, start at $45). Another popular Black-owned jewelry brand among the fashionista set is Oma The Label, which designs everything from chokers to anklets in gold and silver finishes. Embrace the latest accessory trends with our guide to the top Black-owned jewelry brands that you can shop from right now. And once you click that "add to cart" button, don't stop there — follow the brand on social media, learn about its history and mission, recommend its pieces to your friends, and bookmark its site for future shopping needs. Let's celebrate the creativity of these Black jewelry makers and designers today and beyond.
— Additional reporting by Victoria Messina
You can view the original article HERE.