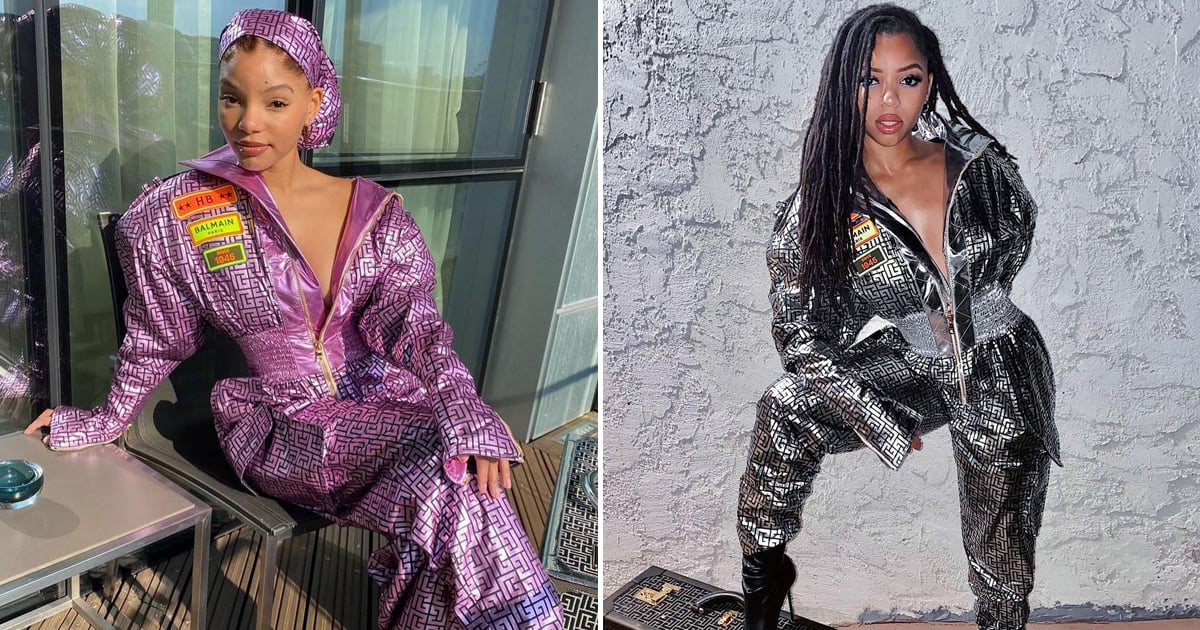 Like space travelers visiting from the most fashionable planet in the solar system, Chloe x Halle crash landed on our Instagram dashboards in a set of gorgeous Balmain jumpsuits in silver and magenta. "Stuntin in our @balmain together even though we're apart," they captioned the post on their shared Chloe x Halle account. The "Ungodly Hour" singers paired the futuristic chrome looks with black four-inch heels, and Halle wore a matching headwrap decked out in the brand's geometric print.
"He say where you from i tell him outer space," Chloe captioned a post on her personal Instagram account, posing with her leg propped up on a Balmain suitcase like the most stylish astronaut this side of the Milky Way. Miles apart from each, the sisters still managed to coordinate their gifted outfits and give us a taste of the space-age fashion we hope to be wearing during all of 2021's coolest cosmic phenomena. Keep reading to take a closer look at Chloe and Halle's out-of-this-world outfits.
You can view the original article HERE.