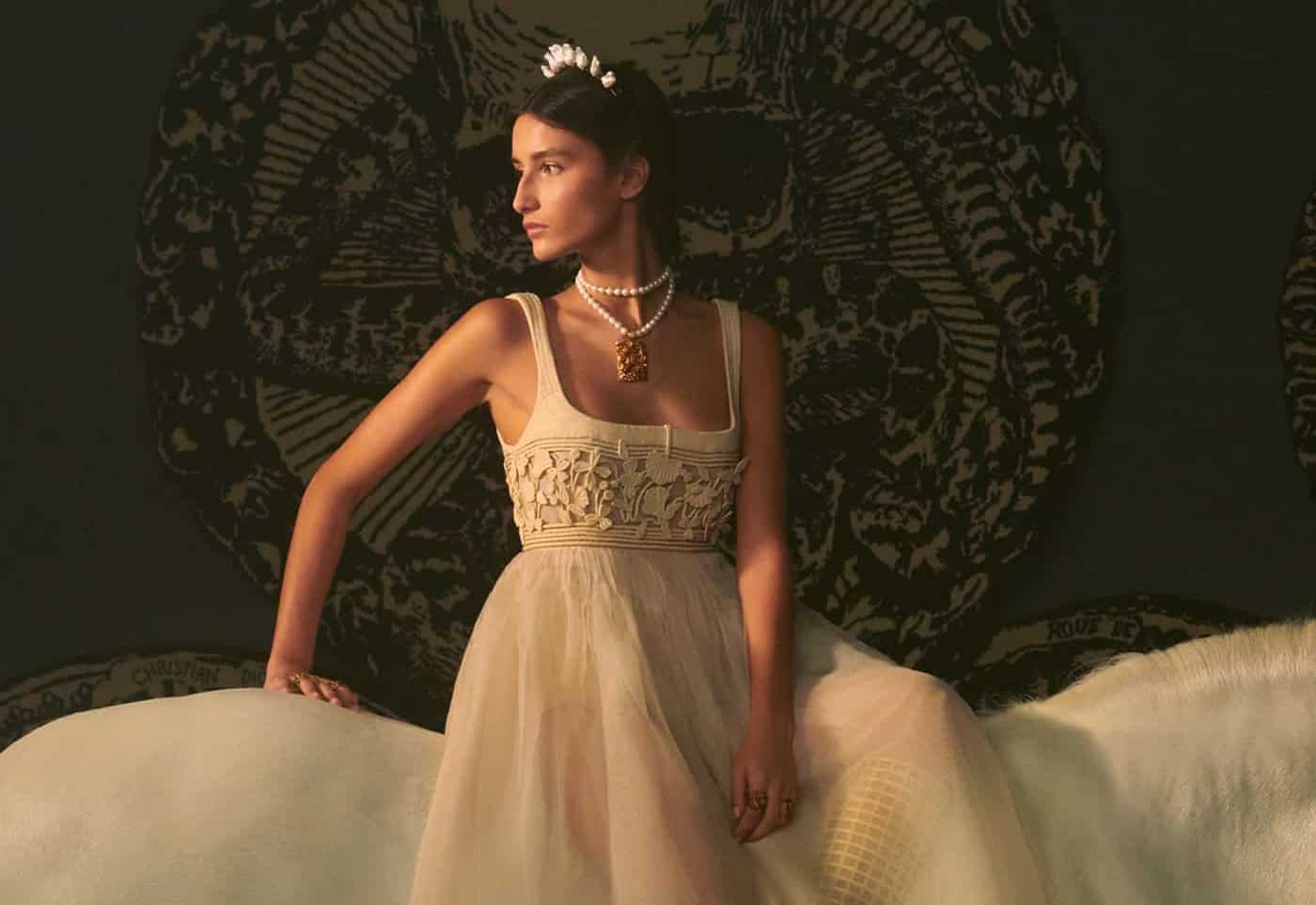 After impressive success in Paris, Shanghai, and London, the "Christian Dior: Designer of Dreams" exhibition will soon enjoy a long run at the Brooklyn Museum from September 10 to February 20, 2022.
The retrospective display, which marks the French fashion house's first major exhibition since its presence at the Metropolitan Museum of Art in 1996, will be based on the original 2017 presentation at the Musée des Arts Décoratifs in Paris. The display will be curated by Florence Müller, a Dior researcher and curator of fashion and textile art at the Denver Art Museum, and Matthew Yokobosky, Brooklyn Museum's senior curator of fashion and material culture. The exhibition, which will live in the museum's roomy 20,000 square-foot Beaux-Arts Court, will bring with it over 200 pieces of haute couture that pay homage to the couturier's 70-year legacy.
To truly encapsulate its history, the retrospective will have pieces to show from each designer's tenure—from Monsieur Dior himself to John Galliano and Maria Grazia Chiuri. On display will be archived photographs, videos, sketches, Dior's one-of-a-kind 31-inch Fashion Doll, and garments that nod to each and every look that has defined the label—including Christian Dior's iconic "New Look" collection, which first made its runway debut in 1947. Visitors will also be drawn to a toile room, a tribute to Dior's ateliers, followed by the grande finale: a transformed Beaux-Arts Court which will resemble an enchanted garden housing historic pieces worn by celebrities like Grace Kelly and Jennifer Lawrence alike. 
To complement archives that shape Dior's momentous history, this New York iteration will also feature a space dedicated to American photographers' works, with Richard Avedon's "Dovima with the Elephants" bordered by the works of Lillian Bassman, Henry Clarke, Herb Ritts, Irving Penn, David LaChapelle, Horst P. Horst, Frances McLaughlin-Gill, and Annie Leibovitz. 
Tickets for the event will go on sale on Thursday, June 10. You can get yours here. 
Subscribe to our newsletter and follow us on Facebook and Instagram to stay up to date on all the latest fashion news and juicy industry gossip.
You can view the original article HERE.