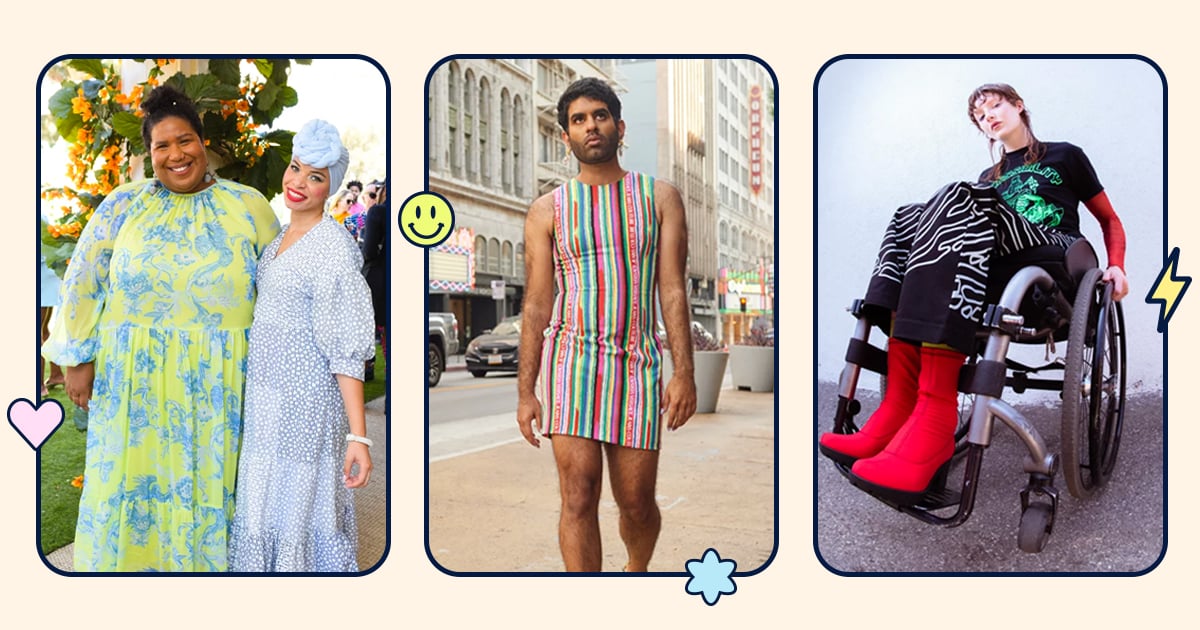 If you love fashion like I do, nothing is more admirable than seeing a person wear their clothing with confidence. No matter what that looks like to you, the feeling is mutual — when you're rocking something that speaks to your personality, mood, or energy, your self-awareness shines through. Maybe it's because you bought your accessories sustainably or in purchasing them, you discovered a small-owned brand that values inclusivity and social justice. Maybe that slogan printed on your graphic tee or cozy sweat set is one you want to scream from the hilltops. Or maybe it's just the color combination you chose that's brightening your aura.
Whatever the case, I'm more inspired to curate an outfit like this from the ground up when I learn how others approach their own method of feel-good dressing. That's why I asked some industry creatives and friends with bold but different senses of style to weigh in. What do they wear when they want to send good vibes? I wanted to know. From fashion designer Victor Glemaud's mixed prints to ALOK's multicolor, candy-stripe Versace minidress, the looks ahead all brought a smile to my face, and that's why they're now on my mood board — because in seeing others feel good, I feel good, too. If we start with that intention every time we get dressed, the world will no doubt be a happier place.
You can view the original article HERE.