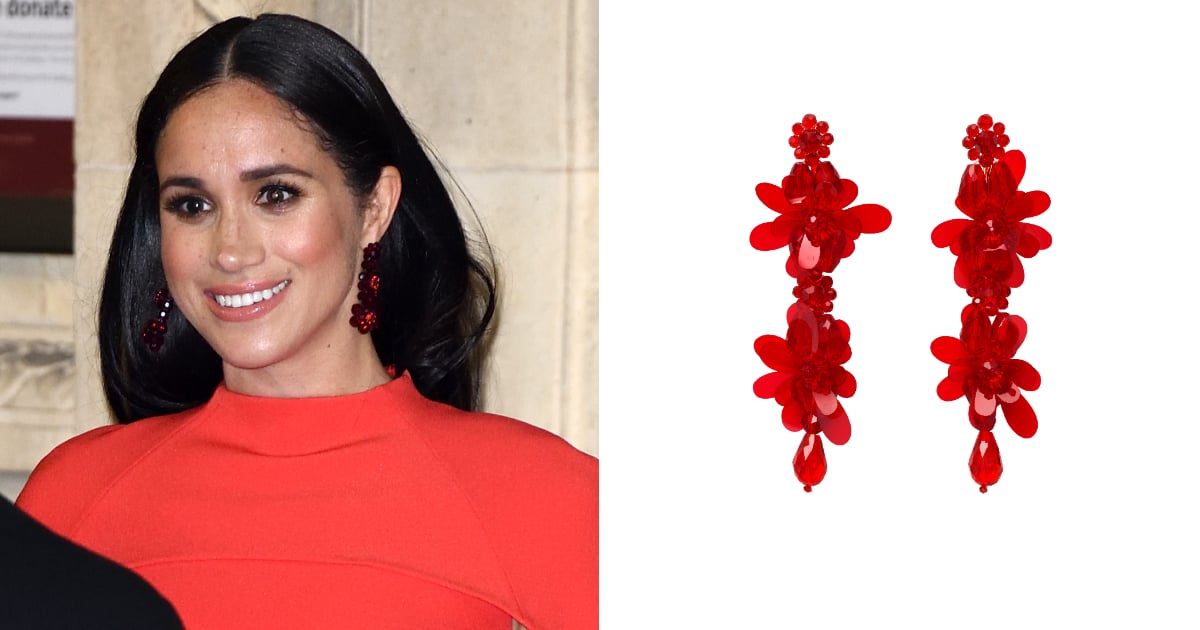 In case you didn't already know, H&M teamed up with Irish designer Simone Rocha on the latest buzzy collaboration that is now available to shop. If the scurry wasn't real already, Meghan Markle fans have made the connection between one $50 pair of earrings from the line and a style that Markle owns and wore to the Mountbatten Festival of Music at London's Royal Albert Hall in March 2020. Sure enough, Meghan's drop clusters were by Simone Rocha, too, and caused quite a stir when they were then complemented by Meghan's red Safiyaa gown, Manolo Blahnik clutch, and Stuart Weitzman pumps.
It makes sense that Simone Rocha would bring that little tip over to the H&M team when planning out the accessories section of the range. This more affordable version from the collaboration is called the Long Earring and retails for $50. They were sold out in the UK within minutes, and you're lucky if you get the H&M US site to load at this current moment. Even though the inspired jewelry can certainly be considered meaningful treasure for some, if you really just love the style of a gemstone cluster drop, we shopped out a handful of similar iterations after the jump.
You can view the original article HERE.