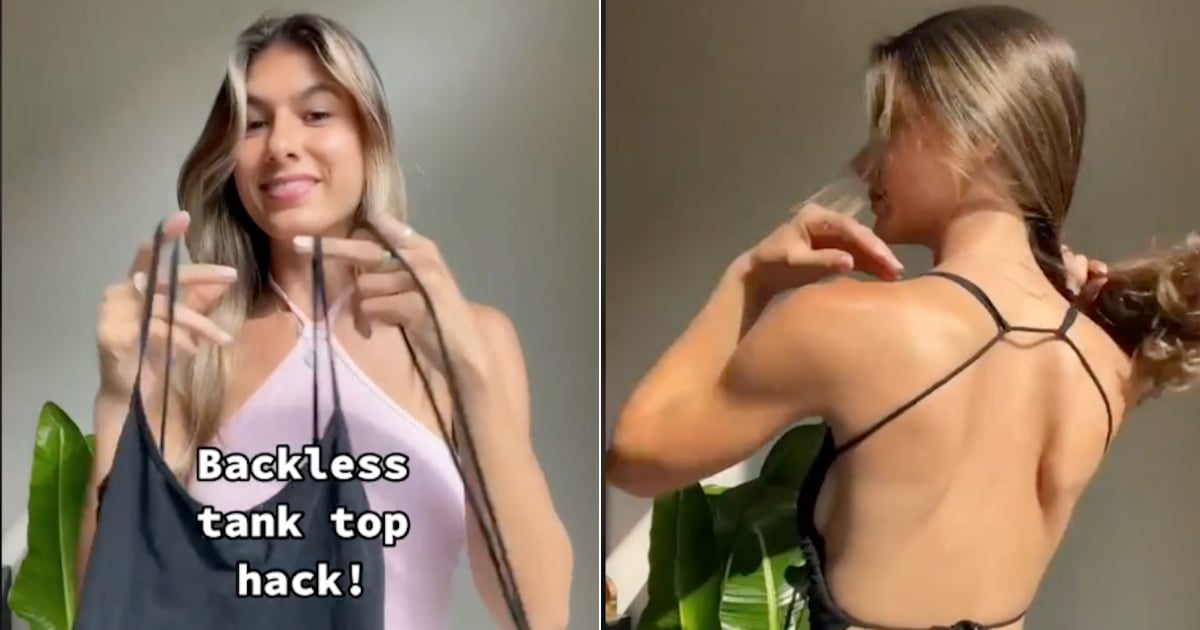 TikTok is constantly blessing us with DIY hacks we wished we knew about earlier, and the latest one lets us try out one of the summer's biggest trends: the backless shirt. TikTok user Carolina Freixa shows us how to transform a tank top into a backless shirt in a few small moves. All you need is a tank top and a string or a shoelace.
First, you take your shoelace put it through the straps of your tank top, where your neck would be, and put it over your head. Then, you take the shoelace from both sides and put it into the sides of your tank top, and pull it out the bottom. All that's left to do is to tie the shoelace together behind your back and voilà! It's officially a backless shirt. She truly made it look so easy with a few easy steps. Other fashion-lovers on TikTok have not only given this hack a try but have shown us plenty of other ways to turn your tank into various new styles, like a bralette top and more. Ahead, watch the short tutorial, and give it a try for yourself.
You can view the original article HERE.