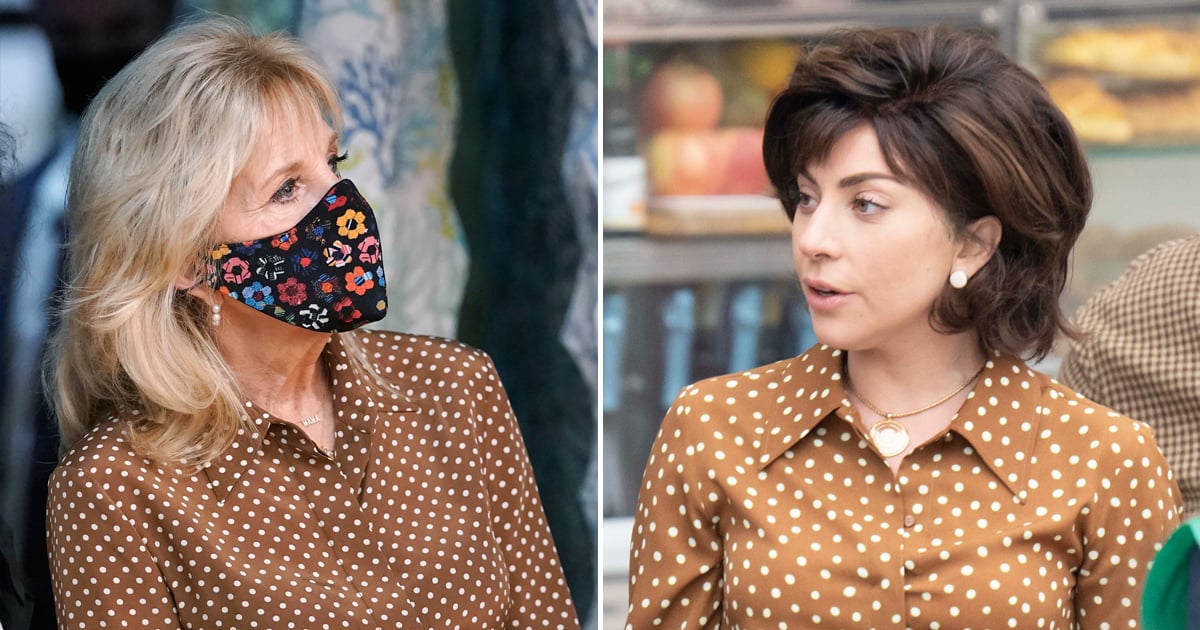 Jill Biden and Lady Gaga were on the same stylish wavelength last week, bringing a particularly fashionable piece front and center: the brown polka-dot dress. Oceans apart, the first lady and the actress seemed of one mind in their outfits. Gaga wore her long-sleeve midi Max Mara piece on March 11 on the House of Gucci set with Adam Driver while Jill opted for something similar on March 9 for a visit to a new children's museum on a Washington DC military base.
Although these dresses could be seen as practically identical, tiny details give them away for the fraternal twins they are. Jill's dress, for example, features a slightly finer polka-dot pattern with deeper pleats in the skirt. She also styled the outfit differently, opting for calf-high Stuart Weitzman boots, plus Mizuki pearl earrings, a Cartier watch, and a Jonathan Cohen floral face mask. Given the fact that House of Gucci takes place in the mid '90s, Gaga and Jill's opposite styling choices totally make sense. Check out how Jill gave the dress her 2021 treatment, below.
You can view the original article HERE.