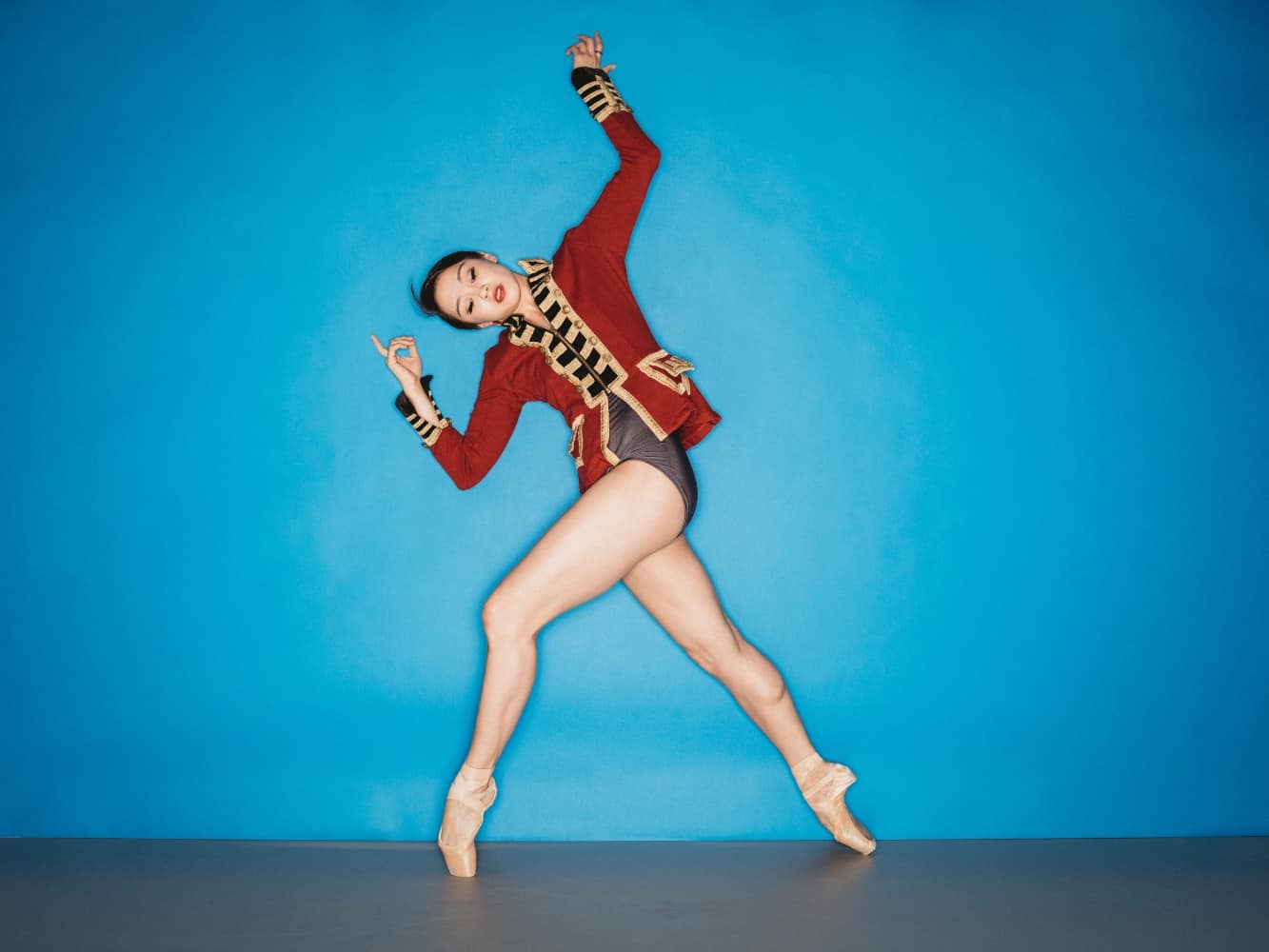 63
The beloved School of American Ballet Ball returns to Lincoln Center tonight, and this year, for the first time ever, SAB has tapped a choreographer who is not an alumnus of the organization to create the pièce d'occasion which will be performed during the black tie event. Caili Quan grew up in Guam before relocating to New York as a teenager to realize her dreams of becoming a dancer. She's since gone on to become one of the industry's most sought-after choreographers, having recently created works for BalletX, The Juilliard School, and Vail Dance Festival. Quan is passionate about paving the way for dancers who don't have access to world-class ballet schools in their smaller home towns, and as such, is calling out the importance of scholarship programs…just like the one tonight's SAB soirée will raise funds for! Ahead of the event, let's get to know Quan. 
At what age did you know you wanted to pursue dancing?
I started taking dance classes when I was 7. I fell in love with it right away, and knew I wanted to pursue a career in dancing around the age of 12.
Tell us about what type of career milestones you dreamt of when you were growing up in Guam. Did you ever think you would be choreographing a pièce d'occasion for a School of American ballet gala?
While growing up on Guam, I dreamt of dancing for a ballet company but also dreamt of back up dancing for Janet Jackson. Before understanding what choreography was, I would also make up dances with my cousins. I never thought I would be choreographing a pièce d'occasion for SAB's Ball!
You moved to New York at 16, what has your journey been like since moving to the states?
It took me a while to figure out where I fit as a dancer. I danced up and down the East Coast before finding my place at BalletX. I was with the company for eight seasons, before retiring to pursue a career in choreography.
Can you share the importance of prestigious schools like SAB dedicating resources to need-based scholarships?
Coming from Guam, I understand the importance of opportunity. It really just takes that one door to open for a young dancer's dreams to come true. SAB dedicating resources to need-based scholarships helps provide that big opportunity for young artists.
When did you make the move from full-time dancer to choreographer, and why?
During the last few years with the company, I felt myself shifting towards wanting to make dances more and more. I will always love dancing, but I love the process of making work.
What is it about choreography/what you do that you adore the most?
I love finding music, going into a blank space, and being inspired by the dancers in front of me. The collaboration with artists is really my favorite part.
What have been some recent career highs?
There have been many 'pinch me' moments in the last few years. One of the biggest career highlights was being an Artist-in-Residence at the Vail Dance Festival last summer.
What do you hope your own career trajectory and personal story inspires in other young dancers?
I hope my story inspires young dancers to go for it; whether it's dance, choreography, or both.
Can you tell us what we can expect from this year's pièce d'occasion?
The music for the work is Tchaikovsky's Variations on a Rococo Theme. It's been a joy to work with the students at SAB for this year's pièce d'occasion. You'll have to come to the Ball to see it!
SAB rehearsals (Heather Toner)
SAB rehearsals (Heather Toner)


What inspires you the most?
Music. I also love spending time with my family—they're a constant reminder of where I come from and why I fell in love with dance in the first place.
What's next? And what's your ultimate biggest dream for your career?
I have a few commissions coming up this year, which I'm looking forward to sharing soon. Honestly, I'm grateful for every opportunity to meet new artists and make dances.
Subscribe to our newsletter and follow us on Facebook and Instagram to stay up to date on all the latest fashion news  and juicy industry gossip.
You can view the original article HERE.