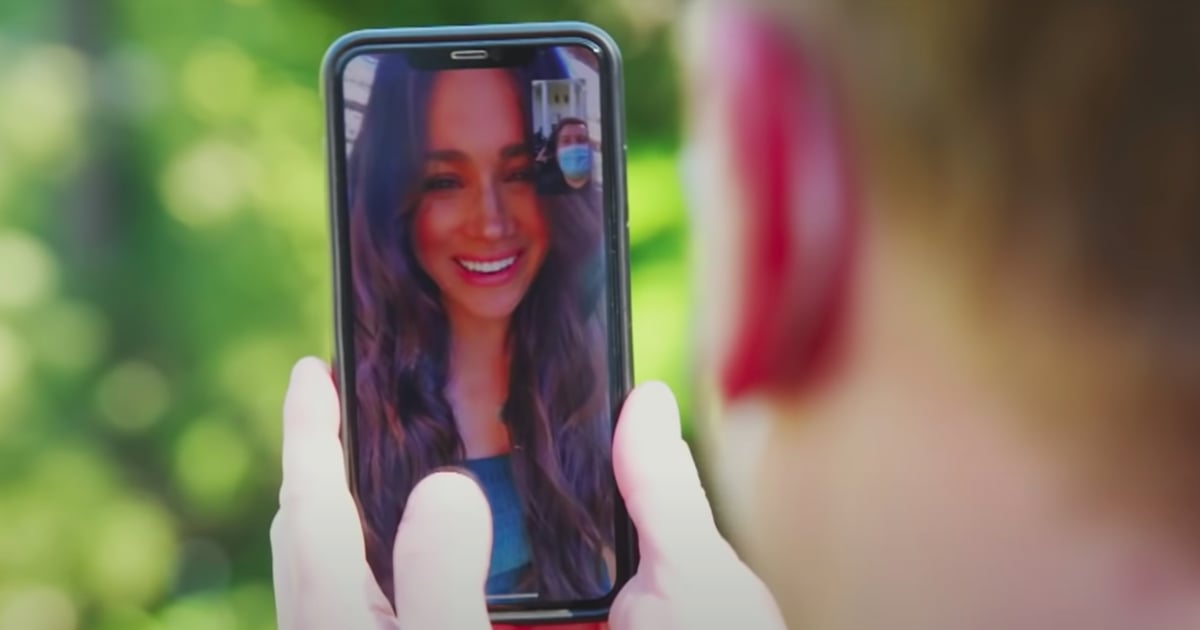 Ever wonder what Meghan Markle wears when she's just chilling at home? Well, we might have a little more insight thanks to a recent adventure James Corden took with Prince Harry in LA. At one point in their escapades, the Late Late Show host hopped on a FaceTime call with the Duchess of Sussex to weigh her opinion on purchasing the Fresh Prince of Bel-Air house. Now, there's a lot to unpack there, but we're here specifically to talk about Meghan's maternity style in the video — even on a casual call, she looked incredible.
Clearly, FaceTime sessions don't lend themselves to easily identify fashion, but from Meghan and James's call, we can tell she wore a dusty-blue smocked dress and a complementary cobalt pendant. Our guesswork didn't have to go much further, because LA-based brand Velvet Touch stepped forward to proudly share that Meghan wore its $30 puff-sleeve dress. From there, it took very little time for the "Meghan effect" to jump into action. You're probably not surprised to learn that the dress is currently sold out, but never fear, the brand is already taking preorders for eager shoppers. Ahead, check out Meghan's affordable maternity pick, plus a few similar styles.
You can view the original article HERE.