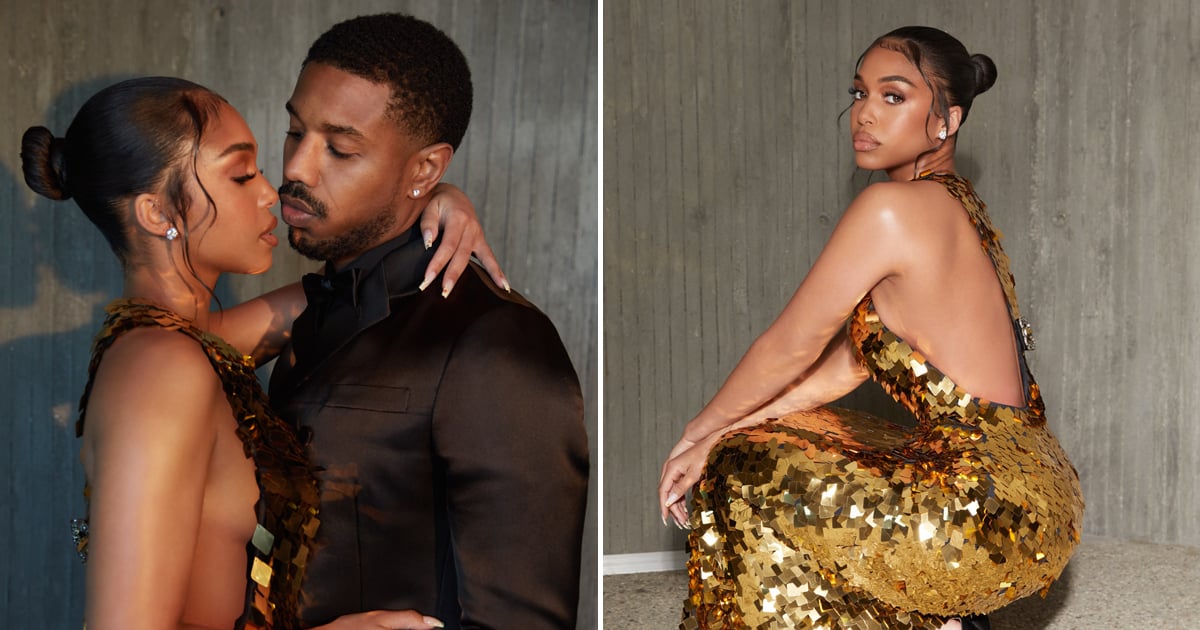 Lori Harvey and Michael B. Jordan are doing date night right. The couple recently went all out for Michael's Without Remorse movie premiere, wearing custom Prada, because what could be more glamorous? Lori and Michael trusted stylist Jason Bolden for these looks and he did. the. damn. job.
Michael looked fine as ever in his satin double-breasted tuxedo, but really, we need to give Lori a standing ovation for her moment in gold. The metallic sequin gown is a complete goddess moment, fit for any red carpet event. She finished off the look with black satin sandals from the designer. No wonder Michael can't keep his eyes off of her! Get another peek at their outfits in the photos ahead.
You can view the original article HERE.