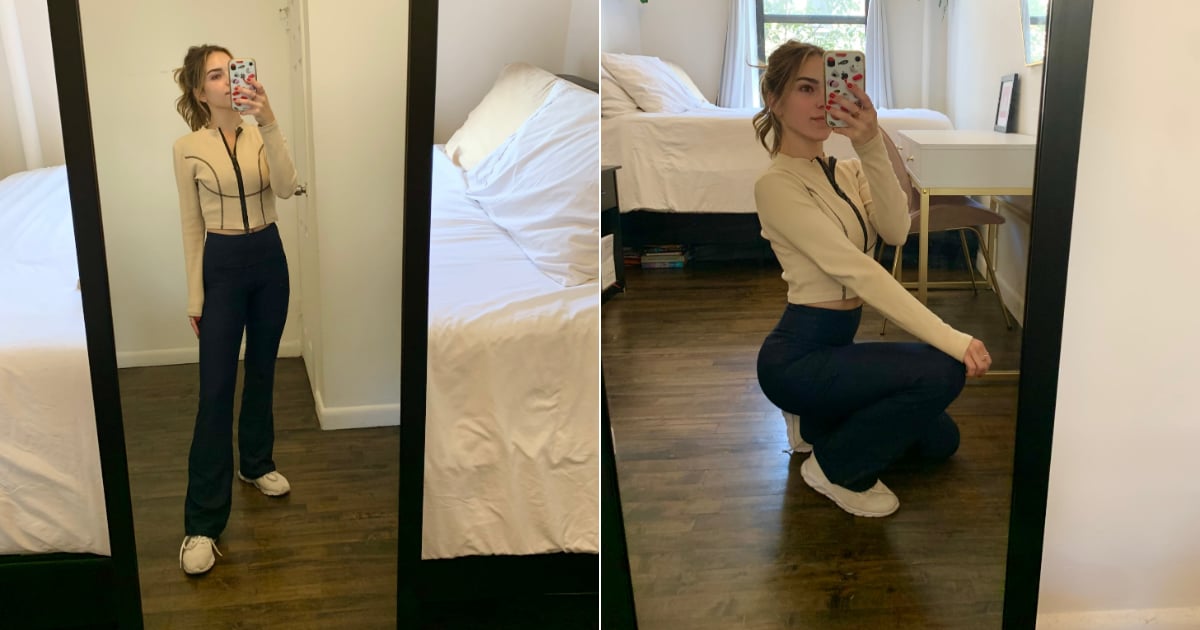 They say a dog is a man's best friend, and I believe leggings are a woman's. The comfortable pants have become part of my everyday wardrobe (much to my wallet's dismay), and I rarely ever wear anything else. Perfect for that athleisure look I opt for when I don't know what to wear, leggings are the go-to piece I can count on for when I want to look just good enough yet put in little to no effort. Unfortunately, athleticwear usually comes with an unreasonable price tag, and while I have succumbed to paying the price a time or two, I can't always justify buying overpriced leggings when other brands carry them for much less. I used to think that buying more affordable workout pants would mean that I would be risking the quality, but after trying a pair of Old Navy leggings, I was proven wrong.
With great quality, a fit that highlights my best passets, and a price tag I can totally justify, these Old Navy High-Waisted PowerSoft Slim Bootcut Compression Pants ($20, originally $40) are my new favorite staple. The bootcut hem offers less of a sporty edge than traditional leggings, so I can wear these without shame when I'm running errands or meeting up with friends on the weekends and not actually working out (athleisure, remember?). Since these are compression pants, they hug my legs in a way that's ultra-flattering without being uncomfortable, and the quality is breathable enough that if I wanted to workout in them, I definitely could. Just like a man and his dog, these leggings are my closet (and wallet's) new best friend. Shop them now!
Image Source: POPSUGAR Photography / Lauren Harano
Old Navy High-Waisted PowerSoft Slim Bootcut Compression Pants
You can view the original article HERE.