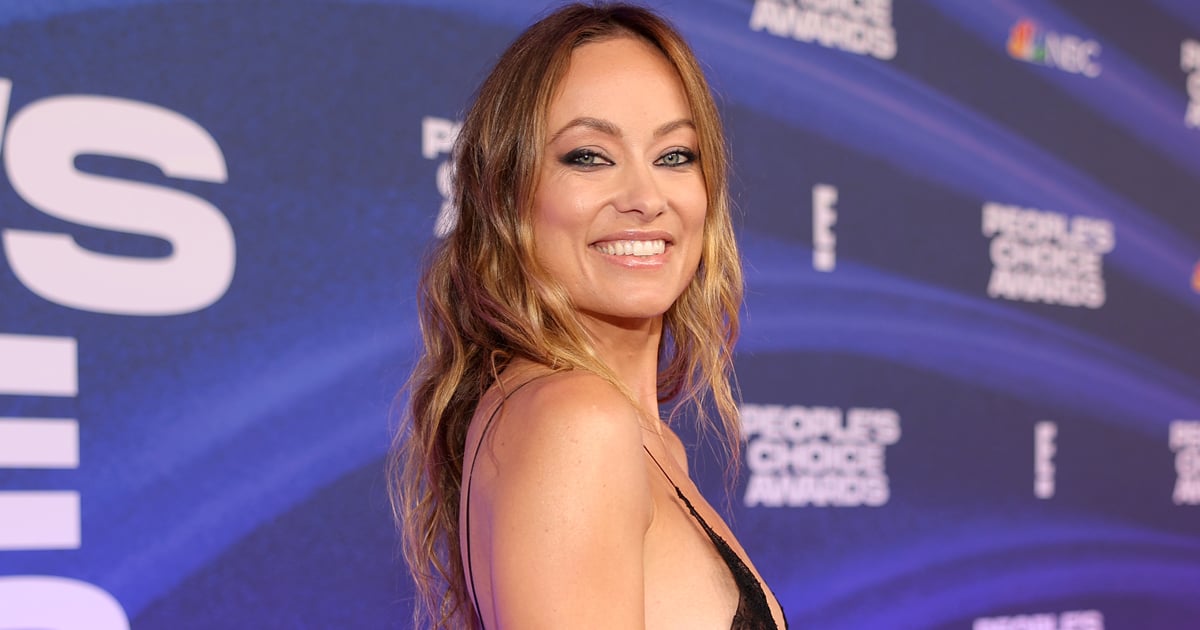 The early December chill had no effect on Olivia Wilde's outfit choice at the People's Choice Awards on Dec. 6. On Tuesday, the "Don't Worry Darling" star, styled by Karla Welch, levitated down the red carpet in a flowing, sheer gown from Dior's 2023 ready-to-wear collection. Wilde layered the transparent outfit over black underwear and added on a pair of strappy black heels and a Dior belt that doubled as a strapless purse.
Embroidered with a lacy, floral print, the actor's ensemble was the picture of elegance at Tuesday's award show. Wilde's dress featured a plunging neckline with lace trim and a tiered skirt that pooled at her feet in a sweeping train. The look was held up by delicate spaghetti straps that curved over her shoulders and into her belt to reveal a stunning backless silhouette and Wilde's four tiny tattoos.
Following the red carpet, Wilde — who reportedly broke up with Harry Styles last month — stepped on stage to accept the award for drama movie of 2022, presented by Sarah Hyland, on behalf of the cast of "Don't Worry Darling," which she starred in, directed, and produced.
"It is an honor to accept this award on behalf of our entire 'Don't Worry Darling' family," Wilde said as she thanked the cast, crew, and fans. "Many people were not confident that audiences would ever return to theaters if they reopened." She added that the film came together with the help of more than 190 cast and crew members. "All of these people showed up and they worked so hard and they made so many sacrifices, just hoping to make something that you would enjoy. This award means so much to all of us, and it's a real testament to their hard work. This is for them. Thank you guys, so, so much."
See Wilde's stunning Dior ensemble from all angles ahead.
You can view the original article HERE.