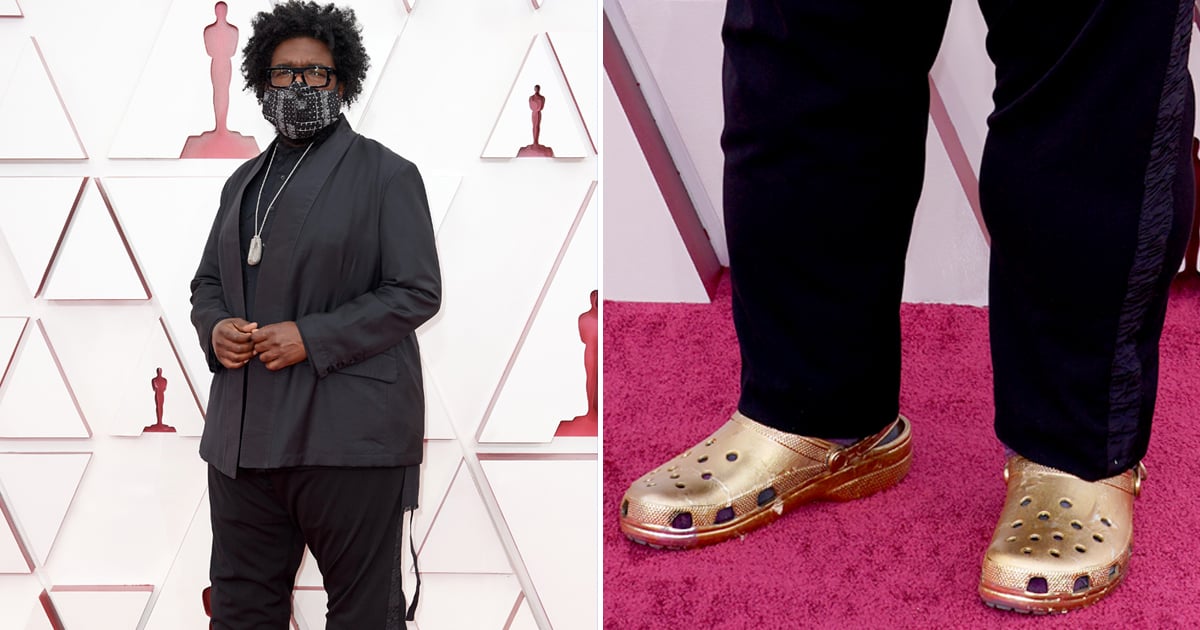 In a moment of true pandemic comfort, Questlove, aka the official 2021 Oscars DJ, hit the red carpet in a matte black blazer, a button-down shirt, and matching pants accessorized with none other than a pair of glittery gold Crocs ($55). While blasting an airhorn and queuing up hits like Prince's "Purple Rain" and Dolly Parton's "9 to 5," Questlove was lounging in one of the comfiest pairs of shoes known to man — all while serving up some impressive style game.
Questlove, who debuted the trailer for his new documentary, Summer of Soul, during the award show, may not have taken the traditional award season style route, but he wasn't the only celebrity prioritizing comfort as much as class on Sunday. Take a moment to appreciate his laid-back Oscars look here.
You can view the original article HERE.