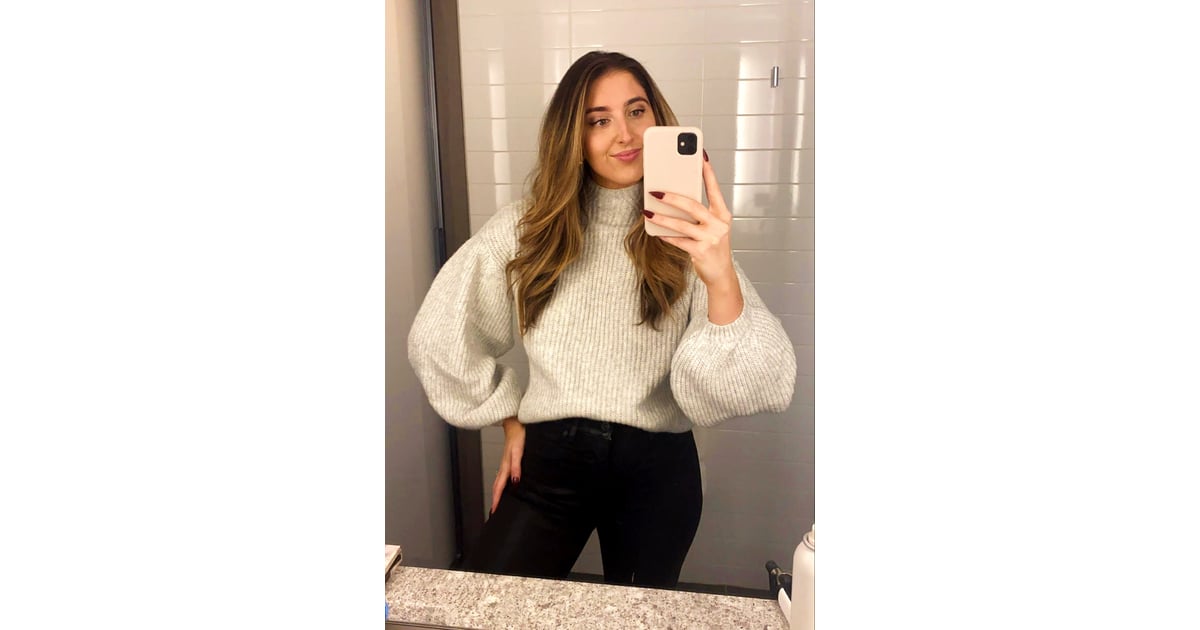 As much as I hate the cold, I love sweater weather, like a lot. But the thing is, I'm kind of picky. I like to stick to neutral colors that will go with everything in my wardrobe, and — as controversial as this is to admit — I almost exclusively wear mocknecks and turtlenecks.
So after recently falling in love with a faux-leather jumpsuit from Walmart's Scoop, I decided to give one of the brand's bestselling sweaters a try. After studying the store's top-rated pieces, I landed on the Cozy Mock Neck Sweater With Balloon Sleeves ($19, originally $29), available in four colors: gray, neon green, tan, and pink.
I added the gray sweater to my shopping cart, and when it arrived a few days later, I slipped it on and tucked it into my favorite black Hudson jeans. Right away, one thing was absolutely certain: it's so soft. Like, blanket soft. And it looks like something you'd get at Madewell or Aritzia.
My favorite thing about it? The balloon-sleeve detail. It makes the sweater look so much more expensive than it actually is. Besides wearing it with jeans, I also think it will look so cute with a pair of faux-leather leggings. But that's just how I personally plan on wearing it — the styling options are really endless.
BRB, I'm going to add the tan one to my shopping cart. (Yes, really).
Cozy Mock Neck Sweater With Balloon Sleeves
You can view the original article HERE.