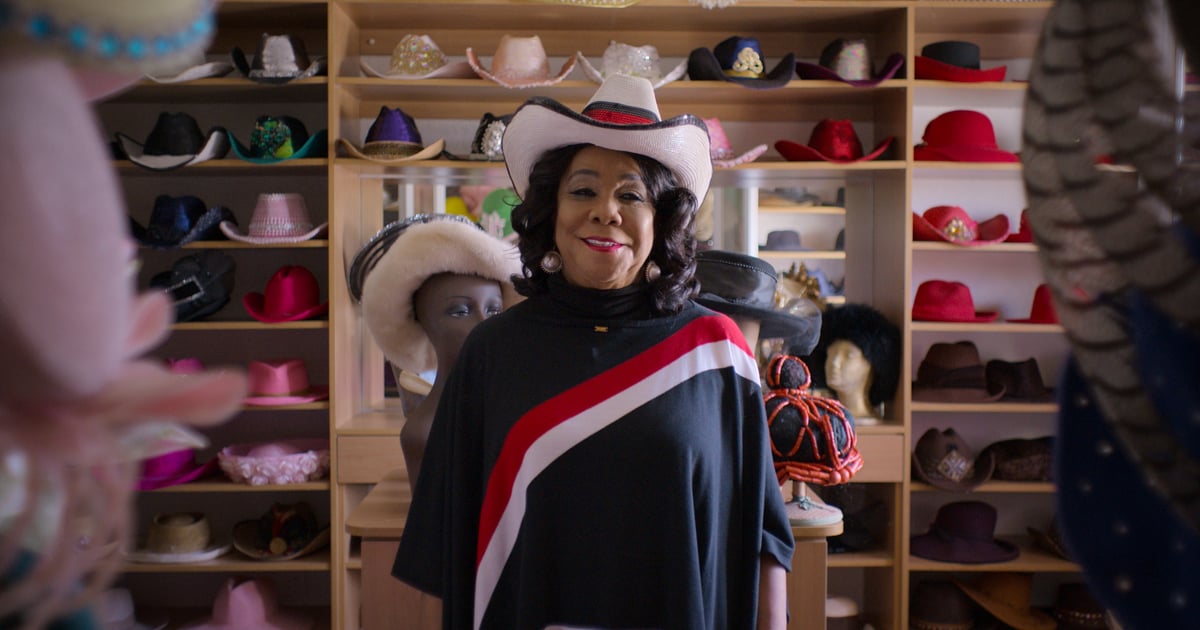 Fourteen years ago, Brooklyn-based writer and artist Emily Spivack was scouring eBay for a pair of vintage heels when she stumbled upon a Playboy bunny outfit replete with all the iconic accoutrements: puff tail, bunny ears, stockings. And accompanying it was an ID of its owner — a woman who had worn it in the '50s or '60s. Who was she? What was her story? Something clicked — a lightbulb moment — that prompted Spivack to start digging for more stories. Six years later, she had collected about 600. (Unfortunately, the Playboy woman remains a mystery to this day.)
Spivack herself recalls peering into her closet and remembering the memories inextricably linked to each garment. "I had this interest in stories that are connected to pieces of clothing, and I wanted to collect them before they disappeared," she tells POPSUGAR. "I realized that clothing was an overlooked storytelling device, and you can access someone's life through the clothes they wear."
With that in mind, Spivack started writing some of her own sartorially-driven stories, but she knew all of them — so she tapped her friends and family (surprised to be regaled by tales she had never heard before) and then expanded her outreach to cultural figures, random people on Craigslist, and others she admired. She documented these as-told-to accounts online, but her dream was always to have them archived and bound in a book, which arrived in 2014 as Worn Stories, and then again in 2017 as Worn in New York. Now, Netflix has turned her anthology into a docuseries of the same name, Worn Stories, now streaming.
"You can access someone's life through the clothes they wear."
"Quite a few of the stories from the book wind up in the show," she says. "But they're told in a different way, using some fantastical recreations, animation, and archival material."
The series is organized thematically, with episodes featuring four main stories with separate microstories sprinkled throughout. The first episode, titled "Community," ironically spotlights a couple who's not wearing anything at all. "I hate clothes; they're terrible," quips Diane, who lives in a nudist colony with her husband. "It's so much better being totally naked."
But why nudists? "It sets the stage for us to think about what we're saying through the clothes we wear — and the clothing we deliberately decide not to wear," Spivack explains. "We all have such different relationships with our clothing — it could be something to hide behind for some, like Diane, and it could do the opposite and establish your identity like Ernie Glam as a club kid in the '90s (episode 3, "Beginnings"). It's amazing that clothes can do that."
The stories range from light and facetious to poignant and heartfelt (warning: episode 2, "Lost and Found," is a real tear-jerker), spotlighting garments that are both beautiful — and beautifully preserved — or beat-up, decades-old everyday items.
"We all have such different relationships with our clothing."
"I like taking things that are commonplace and looking at them through a different lens," Spivack says, pointing to Simon Doonan's biker shorts in episode 7, "Survival," as an example. "What does it say about who we are individually or collectively?" To any other person, they could look like an ordinary pair of shorts, but through a different lens — or more precisely, through Doonan's lens — they represent the cultural history of Los Angeles in the '80s and the AIDS epidemic, at the height of the aerobics craze. "Clothes are what separate our bodies from the experiences we have out in the world, and our experiences then get mapped onto the clothes we wear."
Because of these experiences, clothes have a remarkable, transportive ability to mark a moment in time. And it's already evident how much the pandemic has shaped our association with certain garments: PPE as protection or sweats as comfort clothing. Spivack hopes that, in post-pandemic times, we'll view clothing in a celebratory way, but her biggest wish is for us to recognize the stories we see in our closets and be drawn to wearing certain garments because of them.
"This is a show about telling stories through the clothes we wear," Spivack says. "It shows us the unexpected connections we have to one another, and hopefully we can bring those into the world."
Keep scrolling to see some of our favorite stills from Worn Stories, now streaming on Netflix.
You can view the original article HERE.