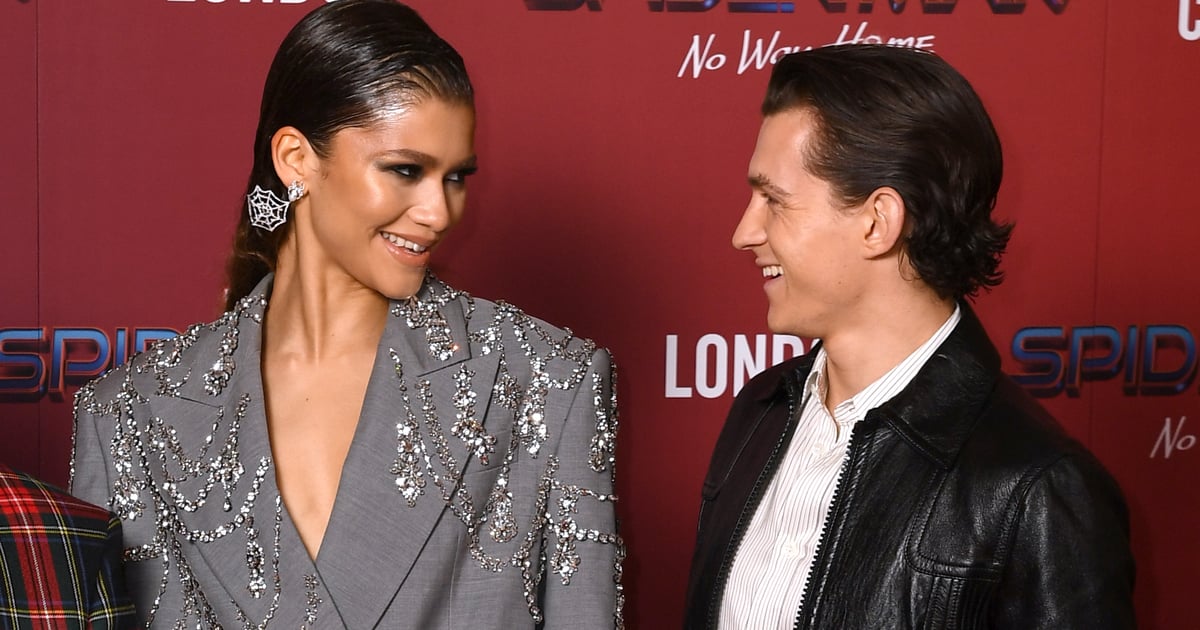 With Spider-Man: No Way Home premiering on Dec. 17, it's just the start of Zendaya's inspired press tour looks for the third film of the franchise, dreamed up and brought to fruition with the help of Image Architect Law Roach. The duo worked with the Roberto Cavalli team to repurpose a gold spine-like gown from the 2000s archives for an appearance in Paris, and now they've selected a spring/summer 2022 Alexander McQueen look straight off the runway for a photo call at The Old Sessions House in London.
The oversize, double-breasted gray blazer is dripping with the same chandelier crystals as the thigh-high stocking boots it's made to match. And while all those raindrop jewels would have been enough for some, Zendaya took it one step further with spider web earrings that didn't distract from the rest of her outfit, her powerful strut, or her poses with boyfriend Tom Holland.
Law celebrated the Spider-Man costars on Instagram, writing "Choose your weapon…. Tom wearing @celine or Z wearing @alexandermcqueen." Can we just choose both? Scroll to see Zendaya and Tom with fellow actor Jacob Batalon, then zoom in on Zendaya's McQueen separates, specifically the spliced heel on those shoes. We wouldn't be surprised if this epic fashion statement goes down in history as one of Zendaya's favorites.
You can view the original article HERE.