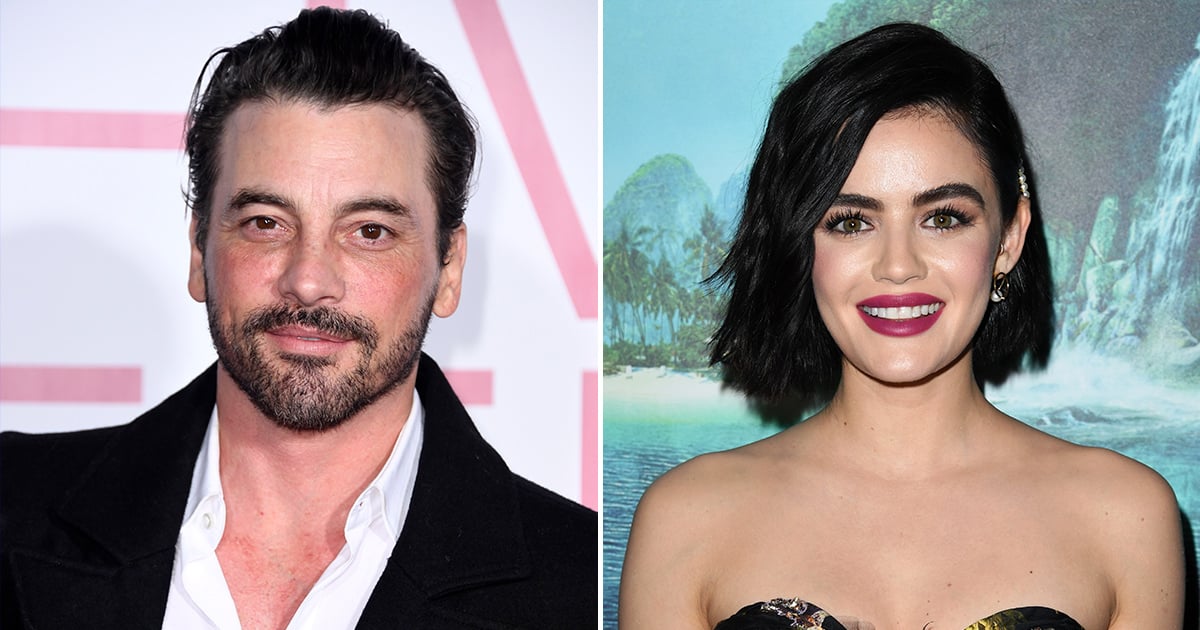 It seems the Archieverse is even more connected than we thought. On Feb. 21, Katy Keene's Lucy Hale was spotted out on a lunch date with Riverdale's Skeet Ulrich. During the meal, the 31-year-old actress was seen playfully holding hands with the 51-year-old actor across the table before leaning in for a kiss. Later on, the couple were photographed out on a stroll in Los Angeles, complete with masks.
It's unclear how the two connected, although it's entirely possible they met through their involvement in the "Archieverse"; during its fourth season, Riverdale shared a crossover episode with Katy Keene. Lucy was previously linked to The Bachelor's Colton Underwood, although he refuted the claims in August 2020. Most recently, Skeet dated model Megan Blake Irwin from May 2020 to September 2020. Prior to that, he was married to Georgina Cates — with whom he shares 19-year-old twins Jakob and Naiia — from 1997 to 2005 and Amelia Jackson-Gray from 2012 to 2015. He was also engaged to Rose Costa from 2016 to 2017.
You can view the original article HERE.