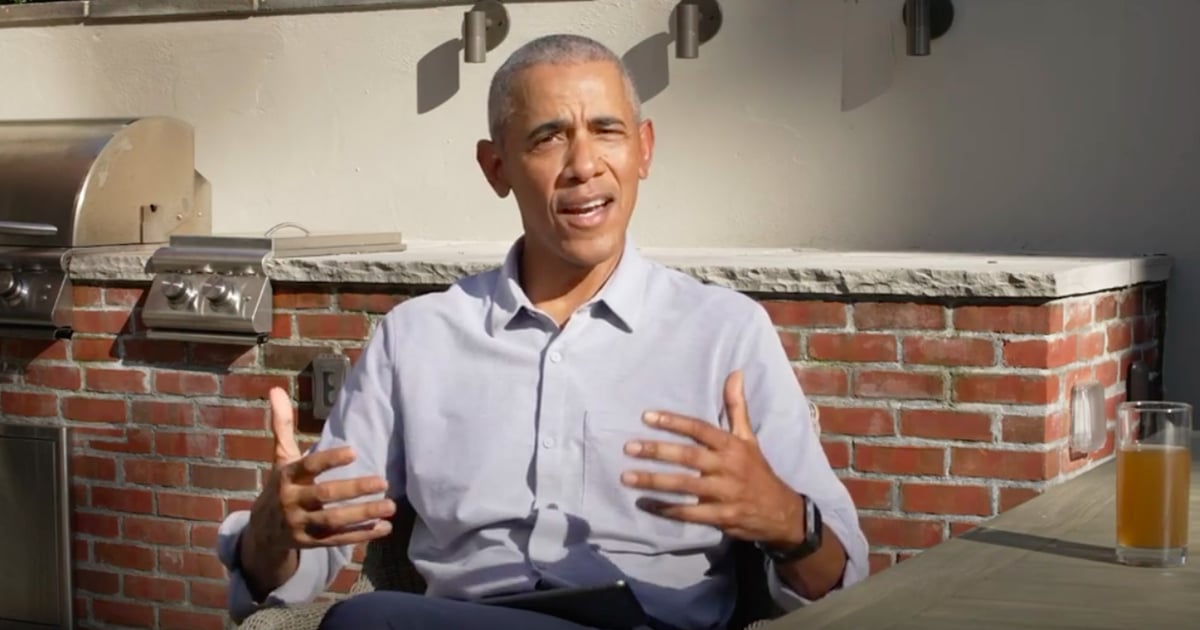 Barack Obama often shares his favorite music and top tracks with interested listeners by sending out themed playlists covering various genres. His lists often include major rap artists like Drake, Kendrick Lamar, or JAY-Z, and during a Q&A for his podcast Renegades: Born in the USA the former president explained why one particular rap song holds a special place. When asked by Complex to recite a verse he knows by heart, Obama chose JAY-Z's "My 1st Song" from 2003. The track parallels Obama's first presidential campaign.
"You do not want to hear me rap," he joked. "When I have tried to rap, my daughters have rolled their eyes, covered their ears. They think it's painful. They even think my dancing is better than my rapping." Despite his reticence to rap, Obama doesn't have to think hard when it comes to a meaningful song from the genre. JAY-Z's track came up on Obama's iPod "a lot" when he was running for office in 2008. "["My 1st Song"] is a song that I love because it talks about the struggle of just trying to make it. And sometimes you have to resort to false bravado and hustle and tamping down your insecurities and when I was running for president, obviously, at that point I didn't know whether I was gonna make it."
He recited, "Treat my first like my last, and my last like my first, And my thirst is the same as, when I came." For Obama, the lines are a reminder "that even when you do make it, having a little bit of that sense of still being hungry, still having to work hard, still having to prove something — that's what keeps propelling you forward."
You can view the original article HERE.