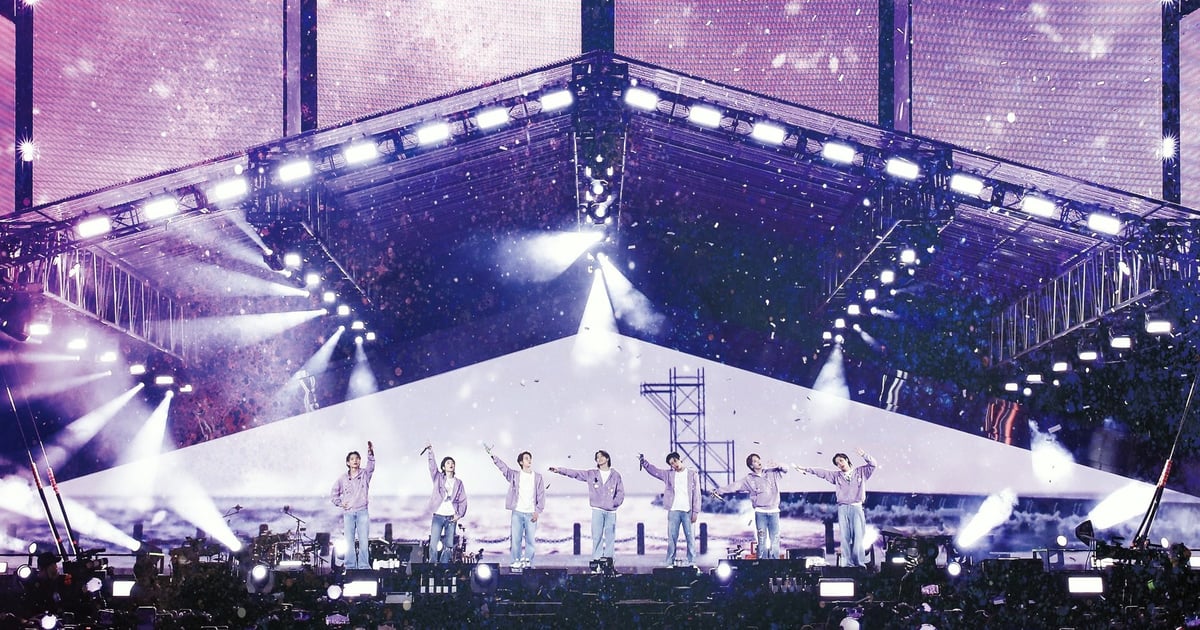 BTS held their highly anticipated "Yet to Come" concert in Busan on Oct. 15, 2022, to promote the South Korean city's bid to host the 2030 World Expo, and the boys did not disappoint. The concert was attended by 50,000 ARMYs in person, with tens of millions of fans tuning into free live streams of the concert across Hybe's Weverse app, Naver Now, and Zepeto. (The load was seemingly so heavy that all of the official streams went down intermittently throughout the show, forcing fans to bounce between them.) BTS made such an impact, in fact, that their concert will be screening in theaters from Feb. 1 to Feb. 5.
When fans flock to theaters across the U.S. to relive the concert, they'll be able to watch the boys perform a set of 18 songs that span their entire career, from "Ma City" and "Spring Day" to "Butter" and "Yet to Come." They'll be able to look back on the boys' ending speeches, during which the stadium sang "Happy Birthday" to Jimin in honor of his 27th birthday (which had been a few days before the concert on Oct. 13). Best of all, fans will be able to see Jin in action, as the "Yet to Come" concert was his last concert with the group before he enlisted in the Korean military on Dec. 13.
Despite the boys' ongoing solo projects (Jimin is the latest member to begin rolling out his solo efforts, starting with his collab single with Big Bang's Taeyang, "Vibe"), the members repeatedly stressed that the "Yet to Come" concert would not be their last, and there is still more OT7 music and performances yet to come!
Read on for a recap of the night's set list and all the information about the boys' iconic "Yet to Come" concert in Busan before you head to a theater near you to relive it all!
You can view the original article HERE.