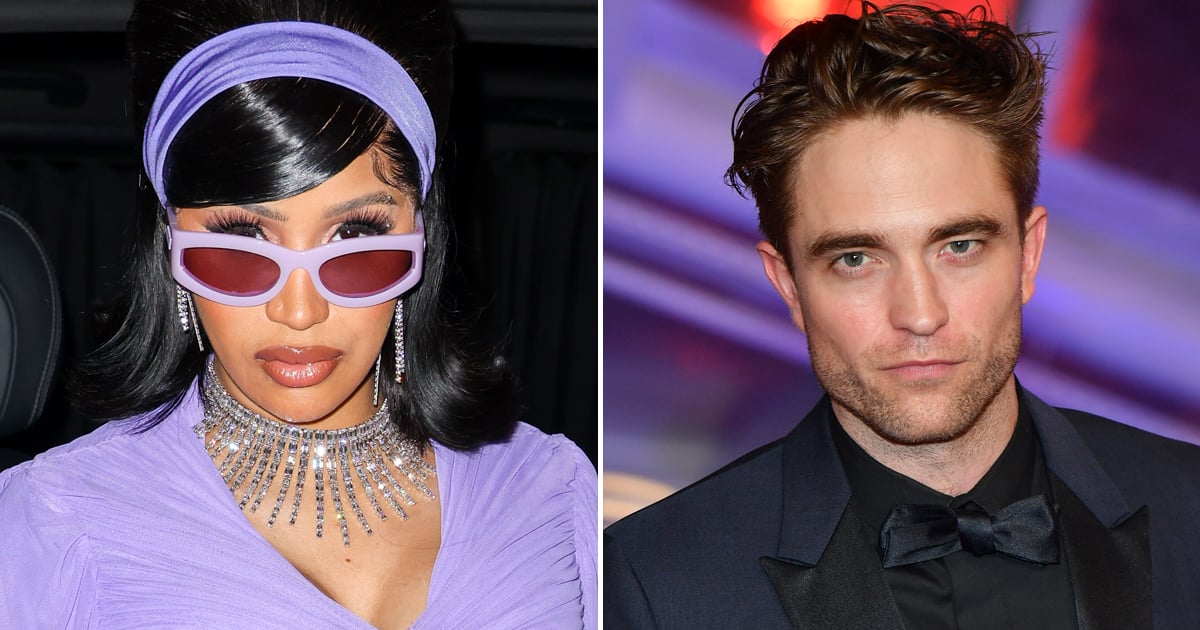 Move over, Penn Badgley! Cardi B met another teen heartthrob: Robert Pattinson. The two met on Nov. 4 at an exclusive Los Angeles cocktail party honoring British Vogue editor-in-chief Edward Enninful OBE. "Come, look at my friend, guys," Cardi said in a short clip she posted to Twitter. Seconds later, Pattinson walks into the frame, prompting Cardi to squeal like a 13-year-old girl. "Look who I met the other day! I felt like a teen!" she captioned the video. So we take it as that Cardi is Team Edward? For the record, this isn't the first time the Grammy-winning rapper professed her love for vampires. In July, she joked about wanting to have "vampire sex." Funny enough, Netflix actually used her tweet to promote The Twilight Saga on the streaming service. Check out the adorable moment between Cardi and Robert below.
Look who I met the other day ! I felt like a teen! pic.twitter.com/a7vEk7zA4I
— iamcardib (@iamcardib) November 6, 2021
Image Source: Getty / Pierre Suu / Stephane Cardinale – Corbis
You can view the original article HERE.