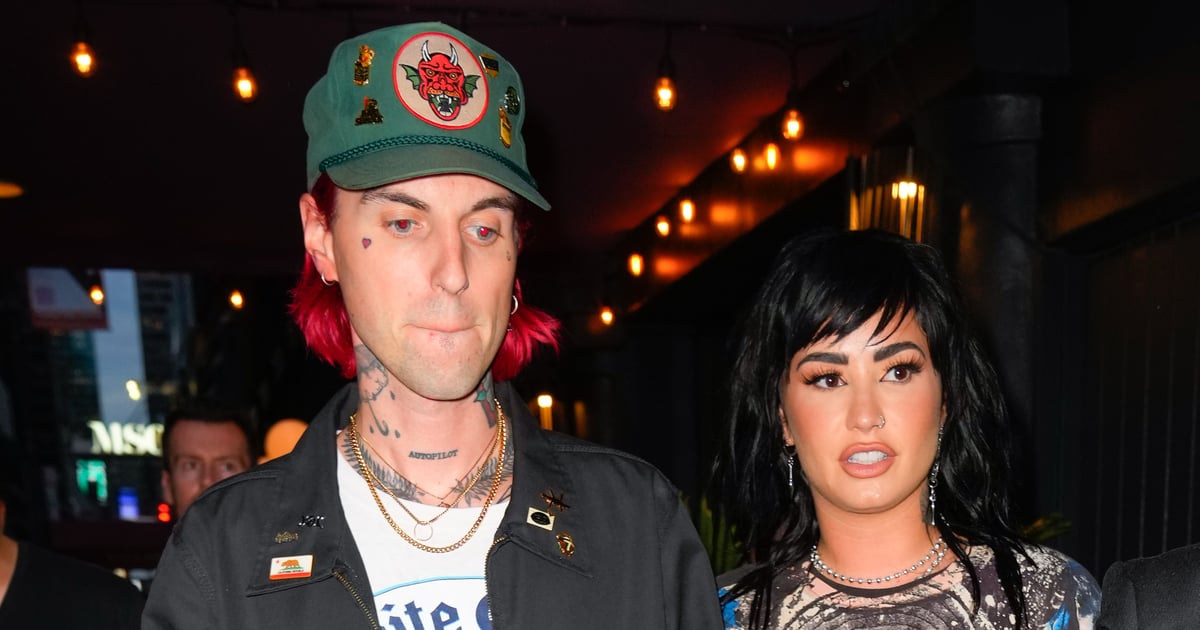 Mystery solved: Demi Lovato's new boyfriend is musician Jute$, and he is beyond smitten with the "Skin of My Teeth" singer. On Aug. 20, Jute$ posted a collection of photos and videos from his relationship with Lovato on his Instagram alongside a caption celebrating her 30th birthday. The photos feature the couple kissing, riding a roller coaster, and hanging out on a boat. Meanwhile, the videos are adorably domestic — and include the couple turning a tooth-brushing session into a mini dance routine.
"Happy birthday baby. ur a 30 year old minx and i'm the luckiest schmuck in the world cuz i get to call u mine," he captioned the post. "Making u laugh has become my new obsession cuz ur smile literally cures my depression (there's a song lyric in there somewhere). i'm so proud of u for not only surviving everything you've been through but coming out on top and becoming ur healthiest happiest sweetest self. and that's all u baby . . . i'm just here to support u and tell stupid dad jokes when needed."
Jute$ continued, "ur more than ur music, more than ur voice, more than a beautiful face. ur everything. i love u 😘🫠🐞🥳😍 ps the last slide is the new #1 cutest video on the internet. literally bursting w joy 😭 how are u real lol @ddlovato."
Lovato was clearly moved by her new boyfriend's birthday message. In the comments, she countered with her own "how are you real" to Jute$. "YOURE THE BEST BOYFRIEND IN THE WORLD 😭😩," she wrote. "I'm just so grateful I get to call you mine because I've never laughed like this in my life, I've never smiled so much and my heart is constantly so full of love w you 💕💕 this post, this caption . . . how are YOU real?! I love you honey.. so much 🥰🥰😁🫠🐞😍."
Jute$'s birthday post comes one week after the couple stepped out in public together for the first time and a little over two weeks since reports surfaced that Lovato was in her first public relationship since she split from ex-fiancé Max Ehrich in September 2020. On Aug. 8, a source told People of the relationship, "It's a really happy and healthy relationship. He's a super great guy."
You can view the original article HERE.