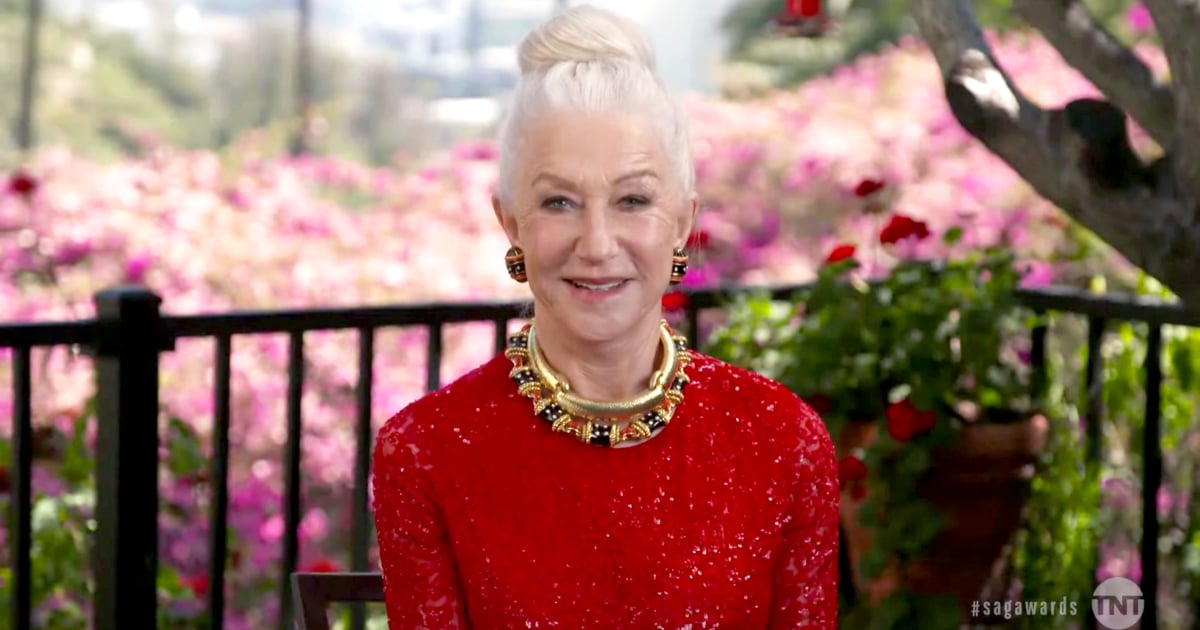 Helen Mirren is already one of the most talented actors out there, but the 2021 SAG Awards proved she's also one of the most relatable. As part of Sunday night's ceremony, the categories were intercut with fun moments from different SAG-AFTRA members instead of a host attempting jokes that don't exactly land in a world where everything is on Zoom. This is truly where Mirren shined as she shared everything from her favorite show to binge and what she's been doing in quarantine to reminiscing about an old headshot.
Despite being one award away from an EGOT — she's currently missing a Grammy — it's clear Mirren doesn't take herself seriously from her answers. Ahead you can see five of Helen Mirren's most relatable moments from the 2021 SAG Awards.
You can view the original article HERE.