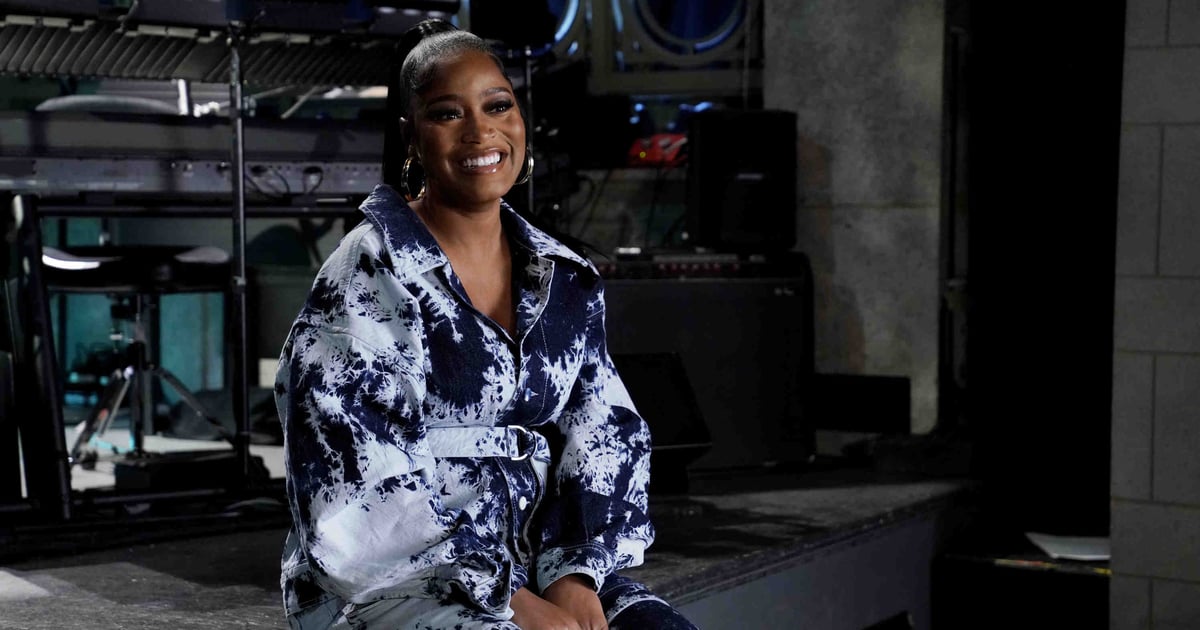 Keke Palmer is "thrilled to the moon" about her "Saturday Night Live" hosting debut. The 29-year-old actor has had a major year, starring in Hollywood blockbusters like "Nope" and "Lightyear" — and now she's set to host the iconic NBC sketch comedy show alongside musical guest SZA on Dec. 3.
Palmer has been busy promoting her TV gig leading up to Saturday's show. On Dec. 1, "SNL" shared a promo clip starring Palmer, SZA, and cast member Bowen Yang — with the latter so hilariously overwhelmed, he forgot his own name, introducing himself as Brown Yang, Bowen Yung, Brown Yung, Cohen Yang, and even Andy Cohen. In another promo video, posted on Nov. 30, Palmer prepped for her "SNL" stint by showing off her "octouple threat" skills, which include a spot-on impression of Angela Bassett's Queen Ramonda from "Wakanda Forever."
In a recent interview with CNN, Palmer shared how excited she is to host "SNL" for the very first time. "I know it's gonna be so much fun," she told the outlet. "I'm really excited about it and just looking forward to doing it. I think it's gonna be a unique experience, but also some familiar territory. And then it'll just be fun seeing how they do it, you know, on their side of it. Because I love sketch."
Ahead of Palmer's hosting gig, watch her "SNL" promo videos.
You can view the original article HERE.