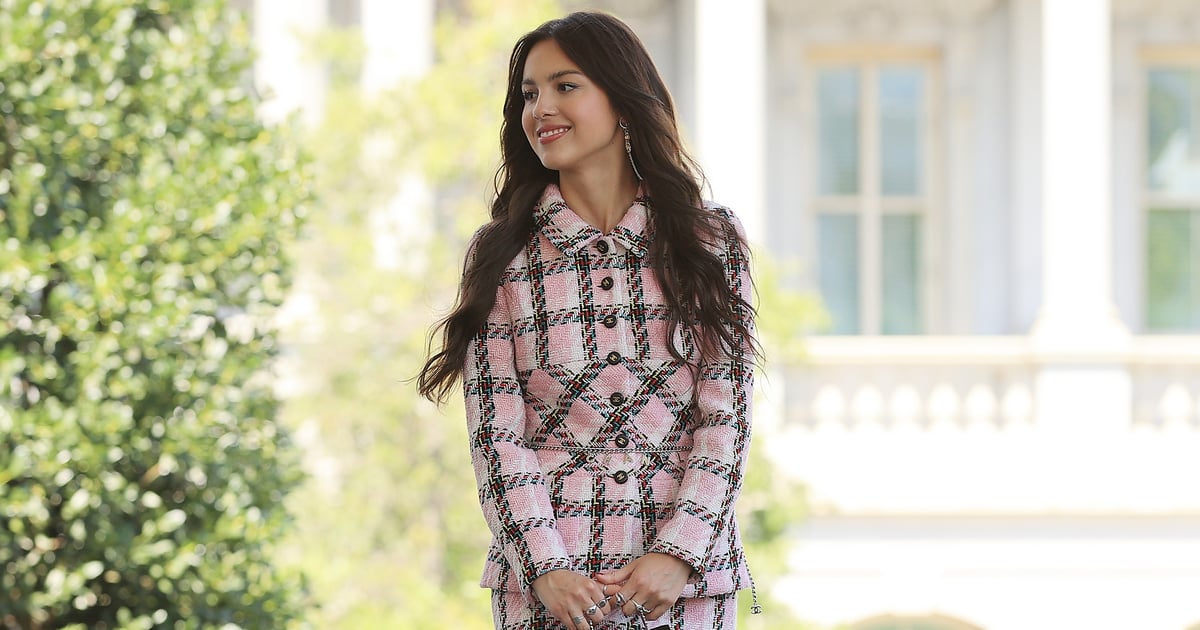 Olivia Rodrigo is using her platform for good. On Wednesday, the "Drivers License" singer made a trip to the White House to encourage people to get the COVID-19 vaccine. Seemingly channeling her inner Elle Woods, Olivia wore a pink plaid dress suit and white platform high heels as she made her way inside for the important visit. Reporters also shared a few snapshots of Olivia getting the grand tour of the White House as she visited the West Wing.
During her visit, Olivia is set to meet with President Joe Biden and Dr. Anthony Fauci and will record a handful of videos encouraging her followers to get vaccinated as well as answer a few questions. Olivia and President Biden previously teased her visit on Instagram on Tuesday when the president shared a throwback photo of him, writing, "I know this young person would've gotten vaccinated, but we've got to get other young people protected as well. Who's willing to help?" Olivia eventually chimed in, writing, "i'm in! see you tomorrow at the white house!" See more pictures from her White House visit ahead.
You can view the original article HERE.