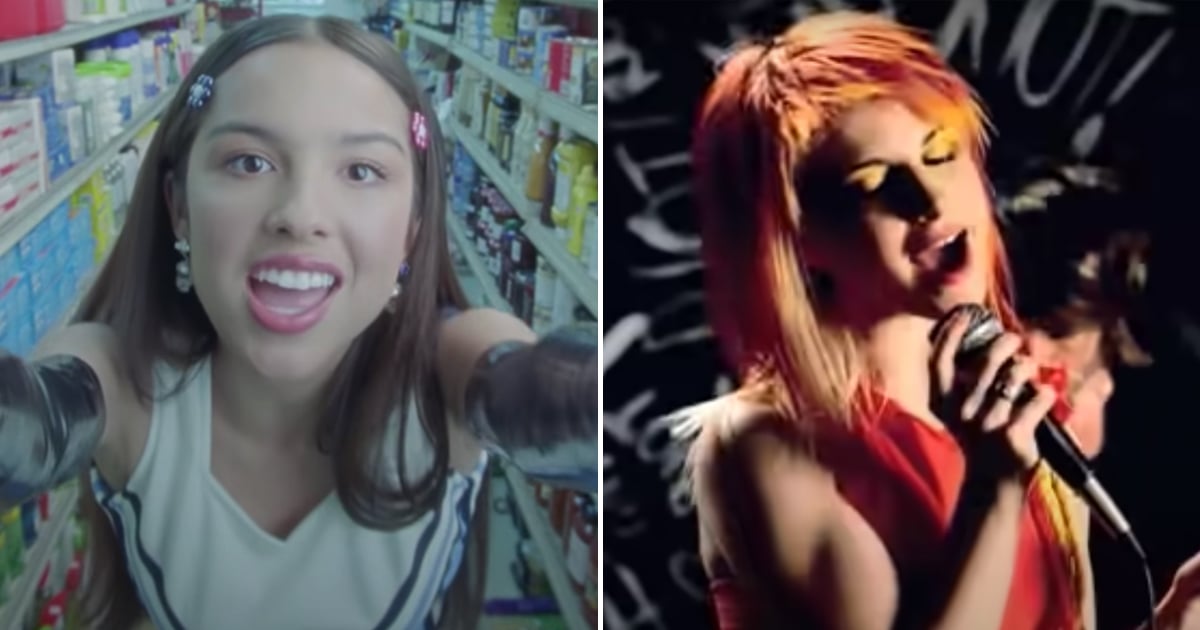 Olivia Rodrigo was only 4 years old at the height of the pop-punk era, aka when Paramore released the draw-on-your-sneakers anthem "Misery Business." While she wasn't in the recording studio in 2003, this seamless mashup of "Good 4 U" and "Misery Business" has me convinced these songs are rhythmic soulmates. With millions of views across TikTok, the mix is audible proof that Rodrigo's Avril Lavigne-inspired outfits and music video costumes aren't the only nostalgic callback to the '90s and '00s on her debut album Sour.
As a longtime Paramore fan and recent Olivia Rodrigo stan, I still can't get over the fact that this mashup wasn't made in a recording studio with Rodrigo and Hayley Williams screaming lyrics at each other from matching microphones. The bitter lyrics, Rock 'n Roll guitar, and rolling drum beat mesh together perfectly! Clearly an homage to the days of pop-punk past, "Good 4 U" is definitely making its way onto my nostalgic '00s playlist right alongside "The Middle" by Jimmy Eat World and "Sugar, We're Goin' Down" by Fall Out Boy. Give the full mashup a listen here and give the original songs a listen to compare ahead.
Olivia Rodrigo's "Good 4 U" Music Video
Paramore's "Misery Business" Music Video
You can view the original article HERE.