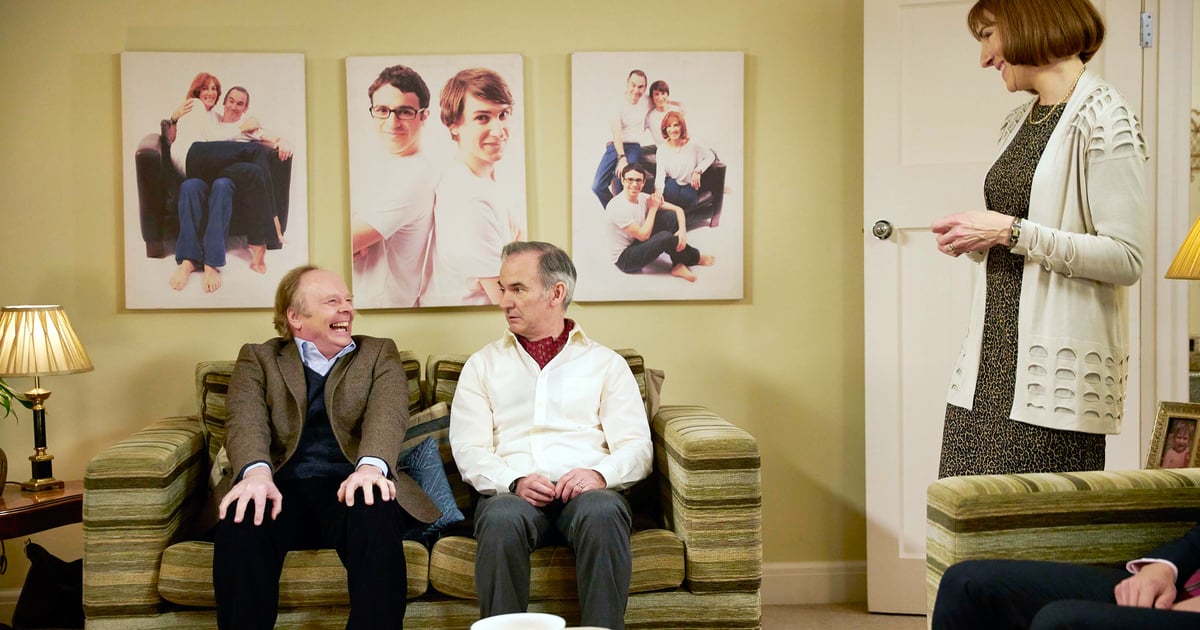 Paul Ritter, who played Martin Goodman in Channel 4's hilarious sitcom Friday Night Dinner, died on April 5 due to a brain tumor. Since the sad news was announced, tributes have been pouring in from Ritter's costars, agents, and fans on Twitter. "Devastated at this terribly sad news," Friday Night Dinner creator Robert Popper tweeted. "Paul was a lovely, wonderful human being. Kind, funny, super caring and the greatest actor I ever worked with."
Fans of the show have gathered in support online by reminiscing about their favorite Martin moments, sharing memories of his funny catchphrases, bizarre mannerisms, and charming stories at the Friday-night dinner table. Whether it's his classic "Sh*t on it" catchphrase or "Hello, bambinos" greetings, his many topless scenes, or his strange affinity for expired meats, Martin is quite the character. We're really going to miss the man who brought him to life, and we're not the only ones. Channel 4 has announced that it will be airing a 10th anniversary special for the show this spring, which will be dedicated to Ritter. An air date has yet to be confirmed, but watch this space.
To remind ourselves of the joy that Ritter brought to one of our favorite sitcoms, we've rounded up Martin Goodman's best moments, according to fans of the show on Twitter. Keep reading to find out if your favorite Martin moment made the cut.
You can view the original article HERE.