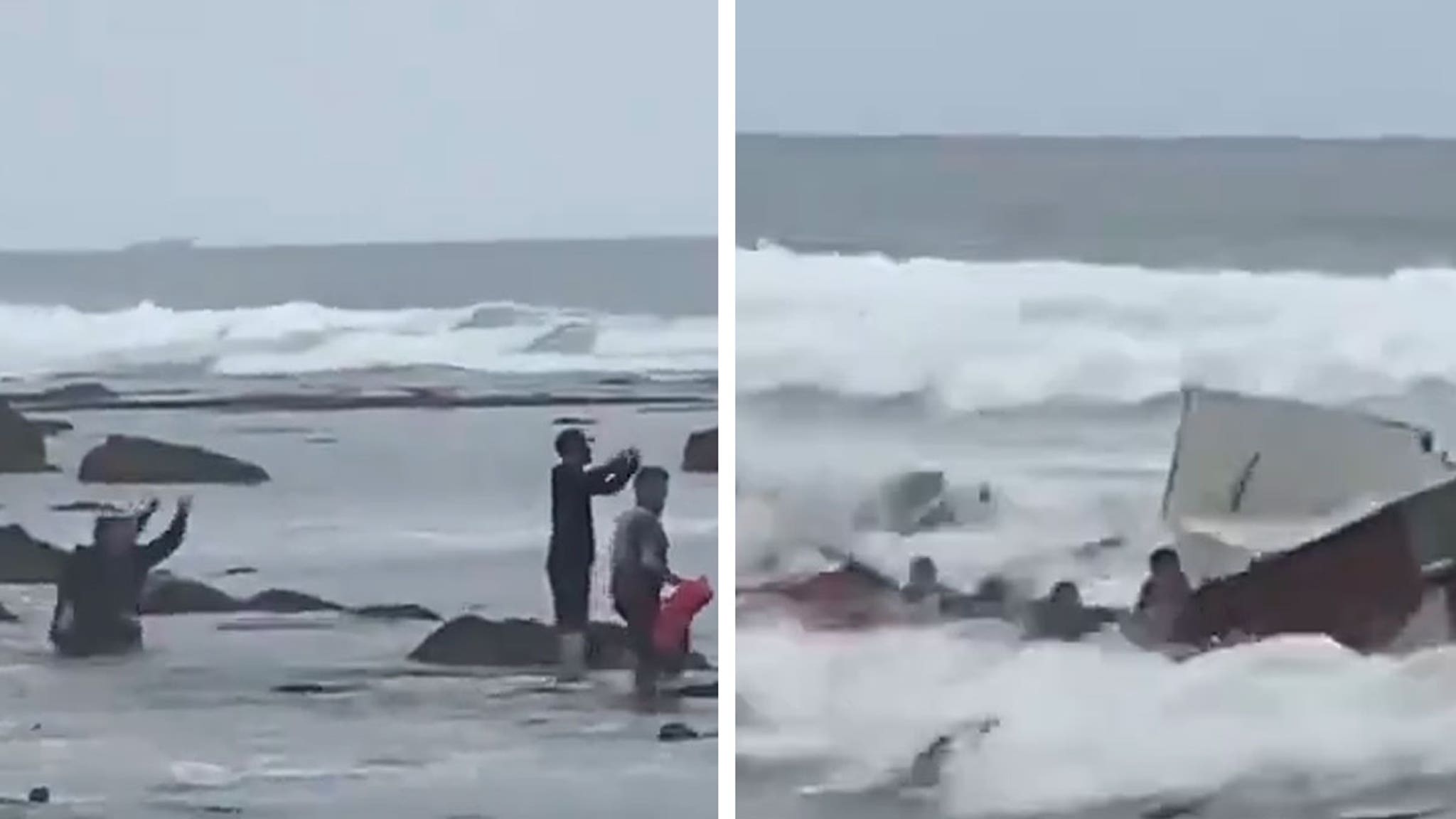 4:28 PM PT — The body count has ticked up as authorities have gotten a grasp on things — there are now 3 people confirmed dead, and upwards of 27 people hospitalized with injuries. Here's another thing … authorities are saying this appears to have been an illegal human smuggling operation gone wrong, with the captain of the ship now in custody for questioning.
A boat carrying dozens of people capsized in San Diego, killing 2 and injuring several more — but it's clear the vessel did more than just flip over … it was utterly destroyed.
The wreckage happened Sunday off the shores of Point Loma, a peninsula jutting out from SD's mainland. It's unclear what caused the boat — which was reportedly carrying 25 people total — to tip … but once it did, emergency crews were called out to assist.
My daughter' s Godfather and two of her friends are surrounded by debris near the Capsized boat at Ballast Pt. Point Loma,Ca. pic.twitter.com/ORv5eJ1T9i
— Jason Nocito (@HRYmonkey) May 2, 2021
@HRYmonkey
According to local reports, two people were pronounced dead at the scene … while the 23 others were transported to area hospitals, with some requiring CPR on the spot.
However, somebody posted footage of the aftermath … and it appears the boat got torn to pieces in the accident, with people onboard being washed ashore — not to mention all the debris floating in the water as well. In the video, you hear someone say the boat "blew up."
Multiple agencies including @SDLifeguards rescued 25 people from the water. Sadly, two did not survive. 23 were taken to local hospitals. Federal agencies are still searching the water in vessels and aircraft.
— SDFD (@SDFD) May 2, 2021
@SDFD
The severity of the injuries isn't entirely known at this point, but officials have said different people were taken to different hospitals.
A search and rescue mission is underway at the moment to see if there's anybody else still in the water — and an investigation will ultimately be headed up by the feds, as this appears to have happened in their jurisdiction.
Originally Published — 2:10 PM PT
You can view the original article HERE.