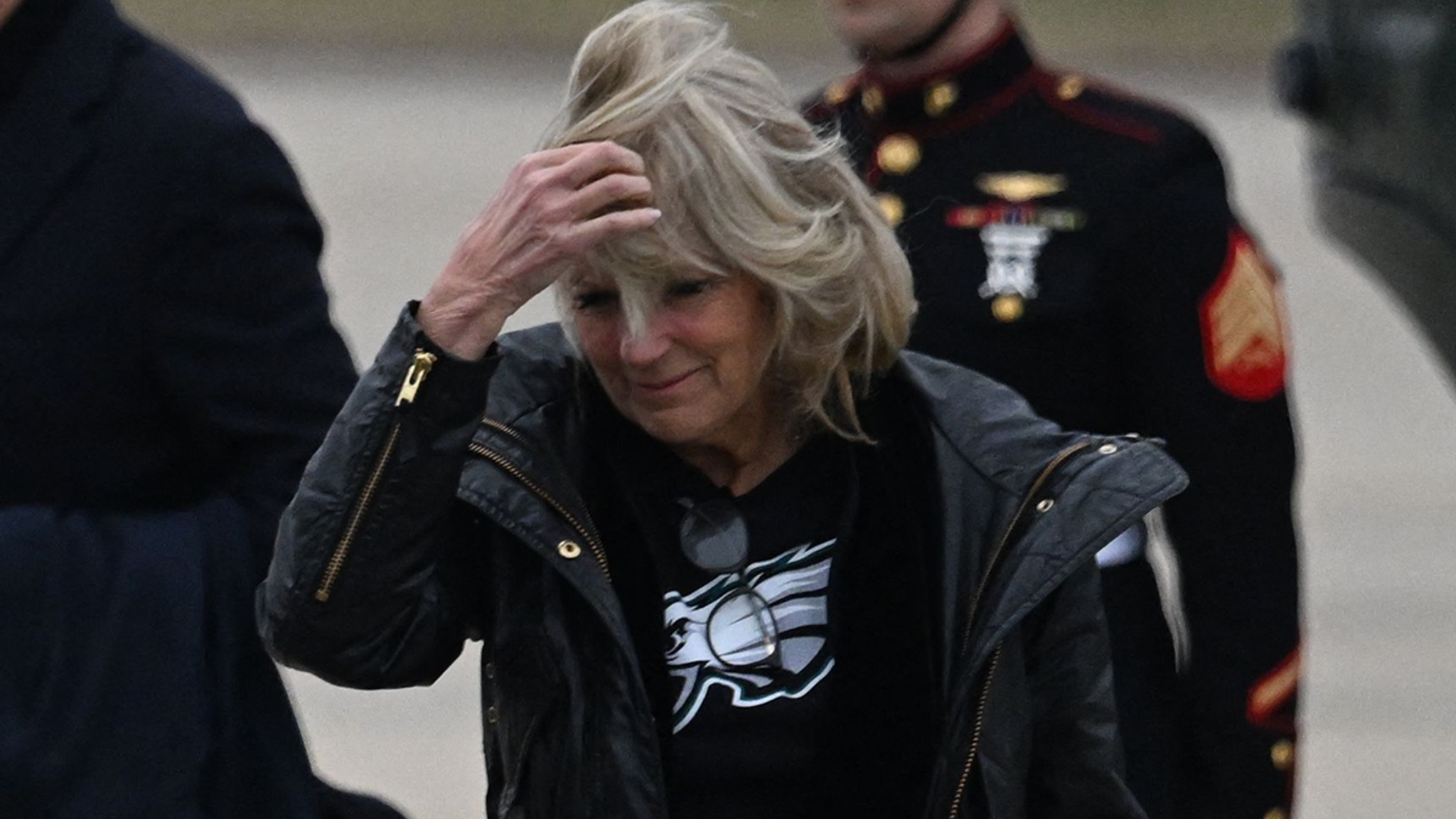 The Philadelphia Eagles' wings were working just fine Sunday afternoon — they won the NFC Championship and are on their way to the Super Bowl … which Dr. Jill Biden loves to see.
The First Lady was in attendance for the big game at Lincoln Financial Field, where the Eagles faced off against the San Francisco 49ers … and completely blew them out in a very lop-sided matchup. It wasn't even close in the end — the final score was 31-7 … yikes.
First Lady Dr. Jill Biden and Roger Goodell are in attendance at today's NFC Championship game pic.twitter.com/QIe2OS6o4L
— FOX Sports: NFL (@NFLonFOX) January 29, 2023
@NFLonFOX
The thrashing Philly put on for the home crowd was watched by thousands in the stands, including a handful of celebs who rolled through — Bradley Cooper was one of the famous faces who was flapping, but DJB was by far the most prominent person in attendance.
In fact, she had one of the best seats in the house … sitting next to NFL Commissioner Roger Goodell, no less, and chatting him up during the broadcast. No sign of Joe anywhere — looks like FLOTUS was on her own for this one … even though they're both PA peeps.
jill biden with the eagles sweatshirt as she gets off marine one pic.twitter.com/RMkyDNkAaP
— Justin Sink (@justinsink) January 29, 2023
@justinsink
And yes, Jill's a big Eagles fan … and made that known before she even got to the stadium. There are shots of her exiting Marine One earlier Sunday in Delaware, where she was rocking an Eagles shirt under her coat. She's from NJ originally, but grew up in Willow Grove.
Welp, the City of Brotherly Love didn't disappoint the most powerful woman in the country … and, of course, the team is stoked to get their ticket to SB LVII — set to go down Feb. 12.
Play video content
The only question is … who are they gonna go up against? Joe Burrow or Pat Mahomes??The AFC Championship is about to get underway, so we'll know here soon enough.
You can view the original article HERE.