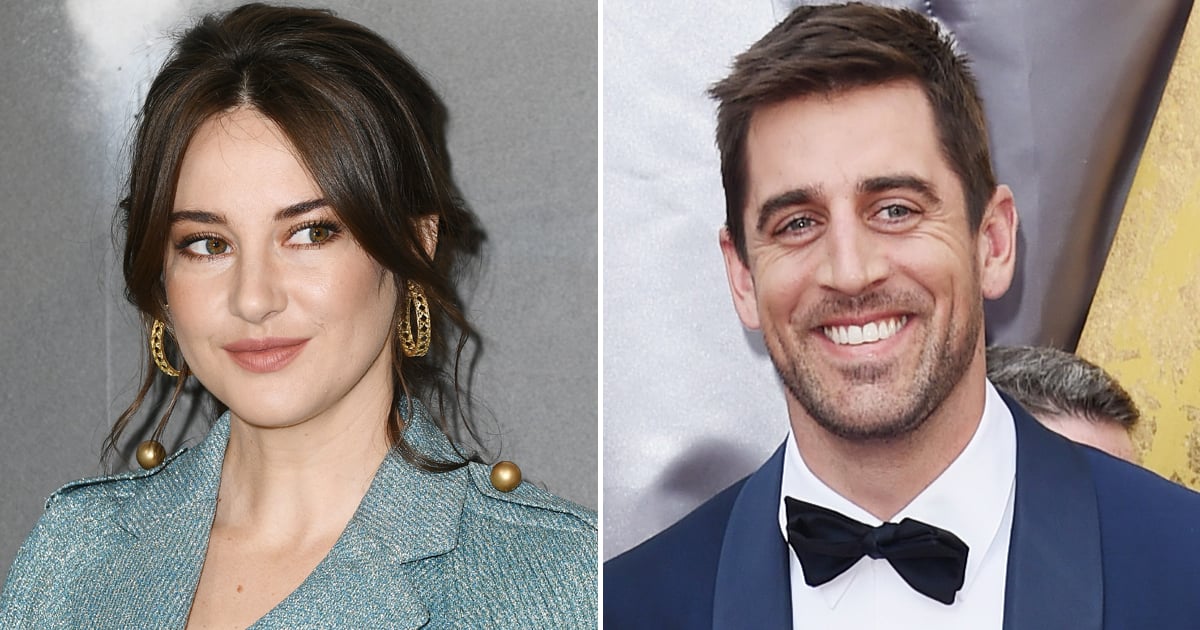 Image Source: Getty / Rindoff / CharriauImage Source: Getty / Jason Merritt
Amid social distancing restrictions, some of us gained an affinity for baking sourdough bread or learning to crochet. For Big Little Lies star Shailene Woodley, it was a time to get to know her now-fiancé Aaron Rodgers, a dating process that the couple accelerated by moving in together "immediately" at the start of the relationship. "Starting a relationship where you immediately move in with someone — because it's a pandemic and you can't just get on a plane and go back and forth on weekends — taught us a lot about each other very quickly," she told Shape during a recent interview. "We jumped in headfirst and got some of the sticky bits out of the way early."
Like many people who have experienced social isolation during the pandemic, Shailene found herself in an uncomfortable introspective headspace. "I was by myself with my dog and didn't see anyone for three months," she says. "It forced me to be still and quiet." Three months into quarantine, she began spending time with Aaron, and seven months later the pair were living together. "I have the perspective that I would have met Aaron in any context, any space in time, because I feel we were meant to be together," she said, crediting the social distancing period as a time to get to know each other away from the public eye.
Since announcing their engagement, Aaron and Shailene have kept further details about their relationship private. While it's unclear exactly how they met, Shailene did confirm their engagement during an interview on The Tonight Show With Jimmy Fallon on Feb. 22. "For us, it's not new news, you know," she said. "So, it's kind of funny. Everybody right now is freaking out over it, and we're like, 'Yeah, we've been engaged for a while.'" After catching a glimpse of Shailene's engagement ring months after the fact, here's to hoping we don't have to wait as long for news about their wedding!
You can view the original article HERE.