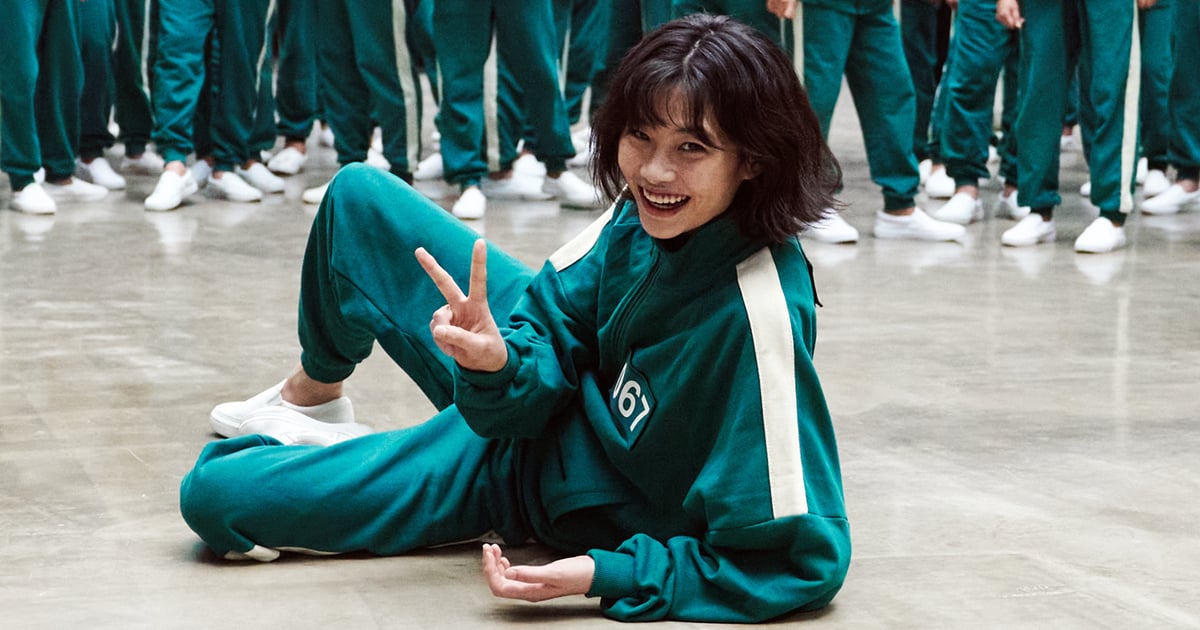 After cringing in horror at all of Squid Game's most disturbing scenes from the comfort of our sofas, we can only imagine what it was like to be an actor on set. In a video shared to the Still Watching Netflix YouTube channel on Nov. 8, the streaming network shared a behind-the-scenes glimpse at the cast and crew, and it's no surprise that every scene was handled with the care of a fresh dalgona candy.
A compilation of clips from every episode, the video shows actors like HoYeon Jung, Lee Jung-jae, and Park Hae-soo taking direction from Hwang Dong-hyuk and putting their all into strenuous physical scenes like the tug-of-war challenge. Moments that have since been engrained in our memories, like Gi-hun holding the honeycomb up to the light and the moment he nearly falls off the tug-of-war platform, were carefully acted out to create just the right amount of drama and anticipation. Considering we've spent the last several weeks taking quizzes like "Which Squid Game Character Are You?" and endlessly researching even the show's most minor details, we'd say everyone involved did a pretty excellent job.
Besides the spot-on attention to detail delivered by the cast and crew, everyone on set also shared laughs and moments of joy whenever they nailed a particularly difficult scene, and it was great to see that they're all friends IRL. Kudos to all of them for their dedication and for making one of the most watched shows of 2021! If you powered through every nerve-racking episode and want to know exactly how some of your favorite scenes were filmed — including that slow-motion scene at the end of the glass-stepping-stones game — check out the behind-the-scenes video here.
You can view the original article HERE.