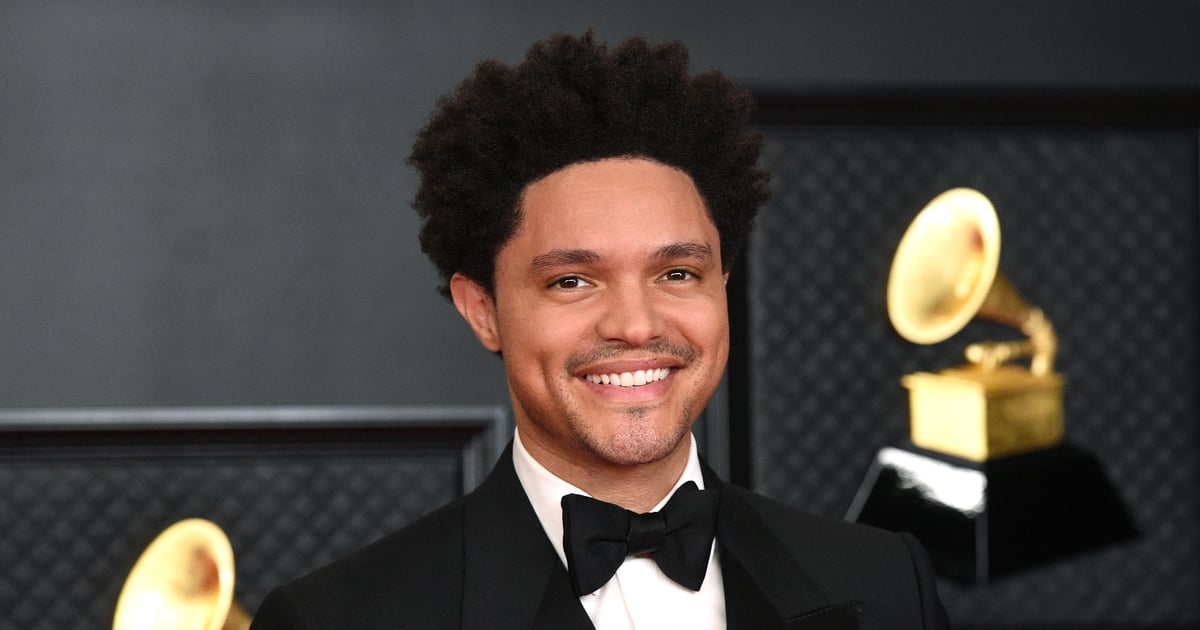 It's official: Trevor Noah is set to take center stage as the host of the 64th annual Grammy Awards on Jan. 31! It will mark The Daily Show's host second time cracking pandemic-era jokes, poking fun at the nominees, and keeping us entertained during music's biggest night. Fingers crossed that Noah gets a live audience to give him the loud cheering he deserves to hear in person. In a GRAMMY.com statement, CEO of the Recording Academy Harvey Mason Jr. said: "Trevor was amazing as our host for the 63rd Grammy Awards with praise from the music community, music fans, and critics. We're so excited to welcome Trevor back to the GRAMMYs stage and feel fortunate to once again have him hosting what we believe will be an unforgettable evening."
On Dec. 1, Noah appeared on CBS, where he joked that he hesitated when deciding whether or not to host again. "First of all, it's a front-row ticket to the best music concert of all time," he said. Noah also [joked]-can we replace with another word since we already used "joked"? his job is to "lift Kevin Hart into his seat" and be "JAY-Z's emotional support." And he's right, I'm sure JAY-Z, aka the most-nominated artist in Grammy history, needs Noah as his hypeman for the night. We can't wait to see what tricks Noah has up his sleeve when he returns to host the Grammys in 2022. In the meantime, check out all the nominations here!
EXCLUSIVE: @Trevornoah is returning to host the #Grammys on @CBS for the second time 🎶
He says making the decision to host was easy: "It's a front-row ticket to the best music concert of all time." pic.twitter.com/K7JH2oFVdn
— CBS Mornings (@CBSMornings) December 1, 2021
You can view the original article HERE.