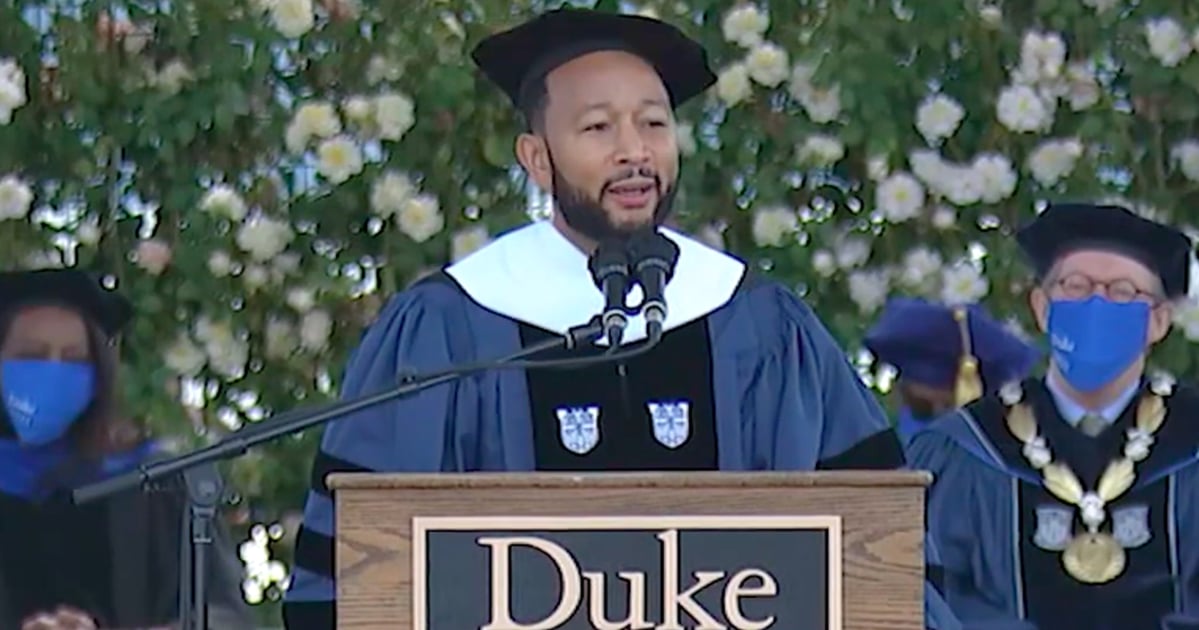 John Legend is setting our 2021 graduates up for success. On May 2, the "Wild" singer addressed Duke University graduates during a powerful commencement address. This marks John's first return to a massive audience since February 2020, and he prepared some valuable words of wisdom especially for the occasion. Everyone should take his advice to heart.
John acknowledged that the class of 2021 didn't get the typical college experience. "I feel your pain: You've lost something that you won't get back. I won't sugarcoat that — it sucks," he said. "Over the past year, you were forced to pause, to see yourselves not just in competition with one another, but in community with each other."
He continued, "We all had to slow down, social distance, cover our faces, stop filling our days with maximum productivity and simply keep each other safe, keep each other alive, care for one another." John encouraged graduates to remember that this "love should be your North Star. Let it guide you." Watch his full remarks, above.
You can view the original article HERE.