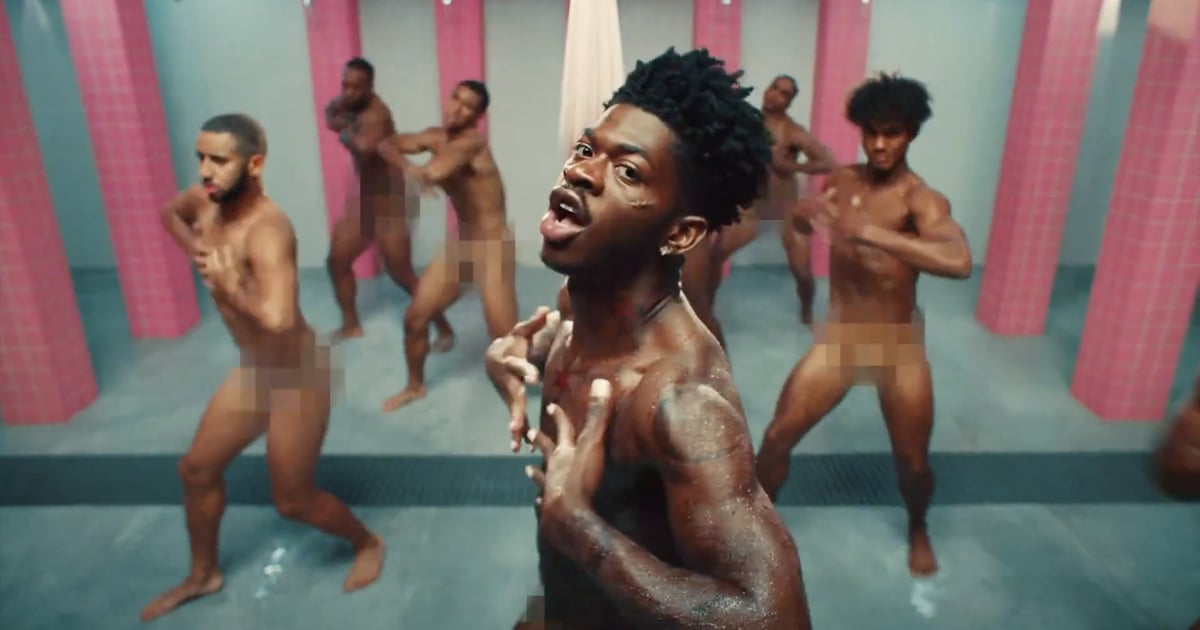 Nothing is off limits for Lil Nas X, including his own ongoing lawsuit. The wonderfully irreverent rapper first promoted his new single, "Industry Baby," with a teaser spoofing his legal spat with Nike. Better yet, the teaser was released on July 19, the very day he was set to appear in court for a hearing.
But at the end of the promo, which showed Lil Nas X as the defendant, prosecutor, defense attorney, judge, and juror in a Supreme Court trial, the prosecutor interrogates Lil Nas X about his sexuality, and the three minute, 30 second video takes the story from there and follows his sentence of five years at Montero State Prison. (Montero, mind you, is Lil Nas X's birth name and the title of his forthcoming debut album.)
Watch the full "Industry Baby" film above, which features Jack Harlow, was directed by Christian Breslauer, and choreographed phenomenally by Sean Bankhead. In addition to "Montero (Call Me by Your Name)" and "Sun Goes Down," which were released in the spring, this single marks the third off Montero. The album's release date has not yet been announced.
You can view the original article HERE.