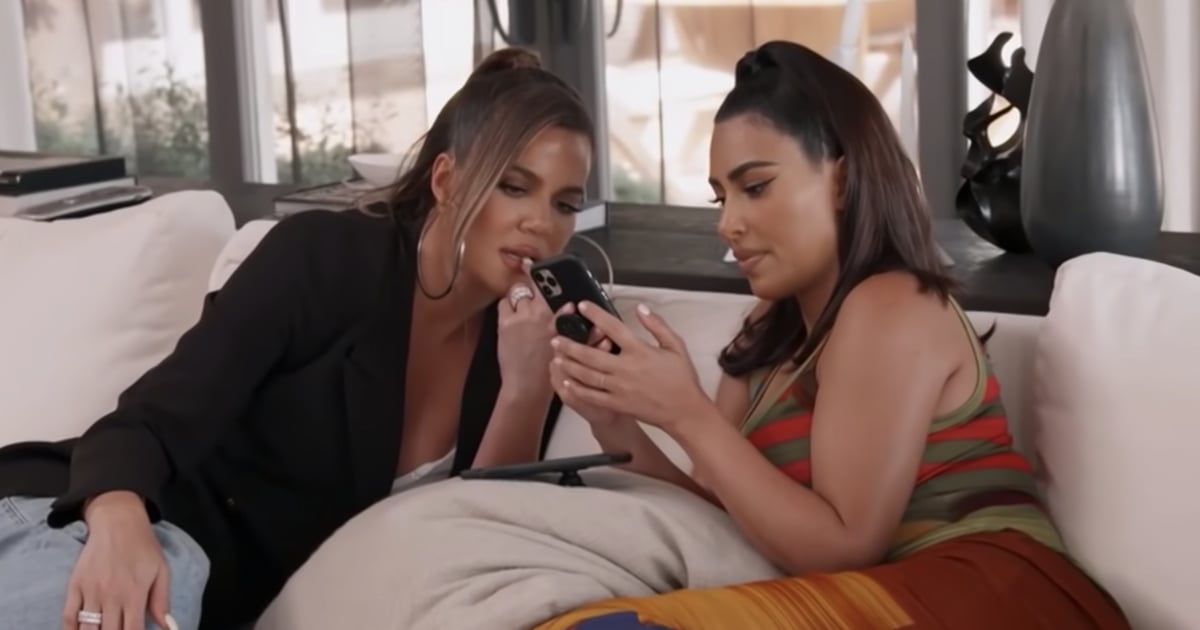 Image Source: YouTube user Keeping Up With the Kardashians
Kim and Khloé Kardashian are playing detectives on this week's episode of Keeping Up With the Kardashians. In a sneak peek clip, the sisters hatch a plan to try and figure out who is running the famous @norisblackbook Instagram, which is a parody account inspired by Kim and Kanye West's 7-year-old daughter, North West. It has almost 2,000 posts and nearly a million followers, and chances are you've probably seen one of their posts on your Explore page or you're currently following it.
Kim and Khloé kick off their investigation by questioning people in their inner circle, including celebrity hairstylist Jen Atkin and Kim's former assistant Stephanie Shepherd. After they all deny being behind the account, Kim takes things a step further by reaching out to the chief marketing officer of her KKW Brands and family friend Tracy Romulus, who suggests messaging @norisblackbook about sending over some KKW products to obtain their home address. "Yeah, that's a good idea," Kim responds. "If this works, we might finally get our answer."
Even though the clip doesn't actually reveal who's behind the account, it looks like @norisblackbook's identity will be revealed when the episode airs on Thursday. "Uh-oh! Mommy and Auntie KoKo are trying to figure out who is 'Nori's Black Book,'" the Instagram account posted on Tuesday. "They asked everyone they know, even Mason. Do you guys have any guesses??? Tune into Thursday's episode of @KUWTK on @eentertainment to find out who is behind 'Nori's Black Book'! #KUWTK." Guess we'll find out soon enough, but until then, check out the clip from this week's upcoming episode below.
You can view the original article HERE.