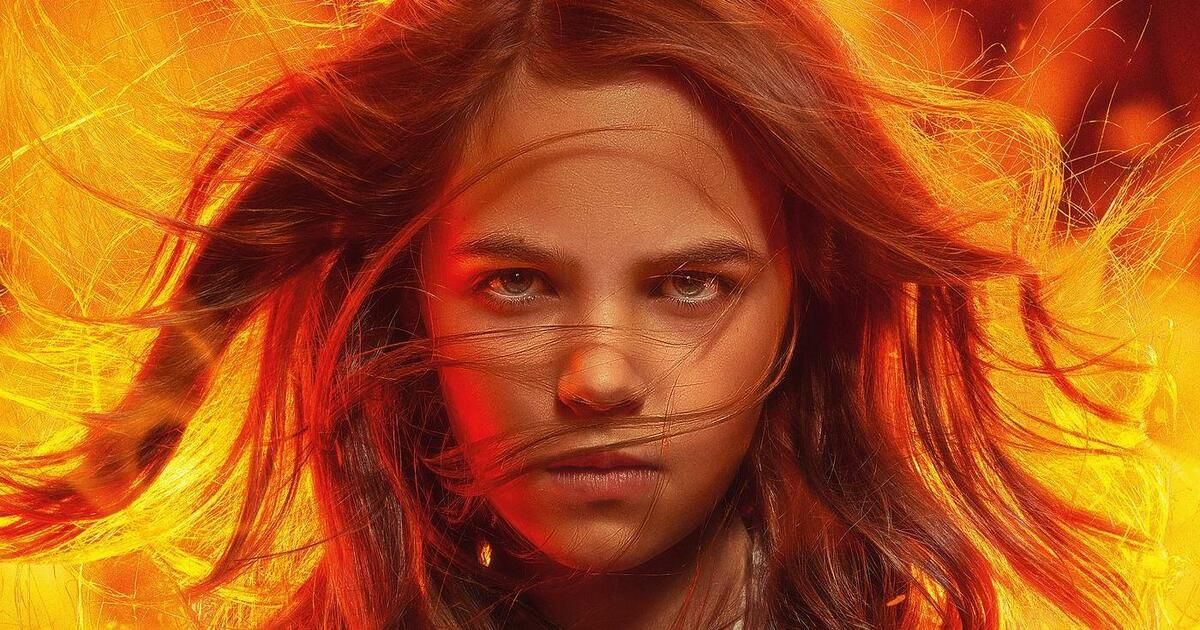 Psychic parents (Zac Efron, Sydney Lemmon) hide their pyrokinetic daughter (Ryan Kiera Armstrong) from a shadowy government agency in Firestarter.
Blumhouse Productions
Firestarter remakes an average Stephen King adaptation into a flat and lifeless film. A truncated plot follows the 1984 original's storyline to a befuddling conclusion. I was frankly stunned by a significant change that makes no sense whatsoever. Firestarter has a second act that drags mercilessly. The characters bounce back from tragedy like ping pong balls. The pyrotechnic effects and gruesome make-up keep the horror elements in focus. It's a slight reprieve from the plot's choppy nature. Stephen King fans are left out in the cold here.
Andy (Zac Efron) and Vicky (Sydney Lemmon) McGee are overjoyed by the birth of their daughter. A fire in the nursery leads them to a terrifying realization. The baby has inherited their psychic powers. Her abilities have also manifested into pyrokinesis. She can set anything on fire with her mind.
MOVIEWEB VIDEO OF THE DAY
Young Charlie (Ryan Kiera Armstrong) is bullied constantly at school. The other children consider her a freak. She doesn't have a cell phone, computer, or any access to the internet. Charlie's powers erupt when she gets into a heightened emotional state. Andy teaches Charlie to bury her feelings deep to prevent an accident. Vicky believes they must train her to use her powers. The shadowy government agency chasing them will surely find her. The family has been on the run her entire life.
The Department of Scientific Intelligence (DSI) promotes a new captain to find the girl. Hollister (Gloria Reuben) unleashes another deadly telekinetic to recover her by any means necessary. John Rainbird (Michael Greyeyes) is a ruthless adversary. Andy and Vicky do everything possible to protect Charlie; but her only true salvation lies from within. Charlie must hone her devastating gifts to eliminate the DSI threat.
Related: Top Gun: Maverick Review: Tom Cruise Soars in a Spectacular Sequel
Firestarter Loses Heat
Firestarter loses heat after a promising start. The film devolves into melodrama as Charlie's parents waffle on their options. The scenes of Charlie in school are potent. The kid is a pressure cooker waiting to blow. The film spoon-feeds Andy and Vicky's backstory as Charlie becomes more volatile. A graphic development is wasted and the second act brings the pace to a crawl. Charlie's parents act foolishly in an obvious fight or flight situation, falling into the same mindless horror genre tropes.
The primary characters lack chemistry. Efron and Armstrong don't have a believable father-daughter relationship. Efron is a versatile actor. He's oddly robotic interacting with his young co-star. Armstrong has a one-note performance. She's angry and ready to burn. Director Keith Thomas (The Vigil) needed to add nuance to the written material. Children are complex in their wants and needs. An opportunity was missed to add depth to the protagonists.
Firestarter has a radically different finale that comes out of left field. It's surprising in a confounding way. The climax reverses everything that the plot built up to that point. I surmise that the filmmakers wanted to deviate completely from the source material after sticking close for two-thirds of the runtime. The twist ending is a dud. Firestarter flames out badly.
Firestarter is produced by Blumhouse Productions, Weed Road Pictures, BoulderLight Pictures, and Angry Adam Productions. It will have a concurrent theatrical and Peacock streaming release on May 13th from Universal Pictures.
Fred Savage's Angry Outbursts Behind Recent Firing as Series Director
Read Next
About The Author
Julian Roman
(1528 Articles Published)

Julian Roman has been with Movieweb for nearly twenty years. An avid film buff, he feels lucky to have interviewed and written extensively about Hollywood's greatest talents. In his spare time he plays guitar, treasures good company, and always seeks new adventures.
You can view the original article HERE.