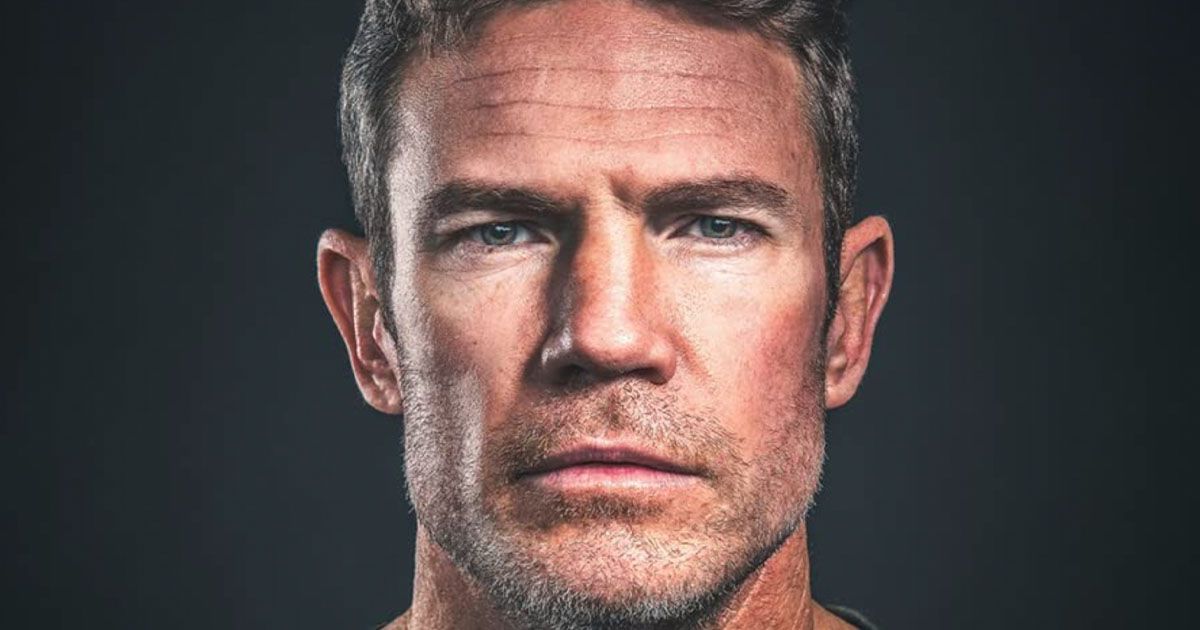 Former U.S. Army Green Beret veteran and NFL player, Nate Boyer, delivers an outstanding directional debut with MVP. The film contains an inspiring, vital message about the support military veterans need to be receiving. It will certainly give viewers a compelling outlook involving the worlds of both the U.S. military and professional football that'll create a better empathic understanding from their point of view. MVP builds an excellent foundation setting the film as a successful feature with a well-written script and an ensemble cast. Boyer, who served six tours of duty in Iraq and Afghanistan, brings MVP to life, in which he serves as the writer, producer, actor, and director.
MOVIEWEB VIDEO OF THE DAY
Spoiler WarningMVP is based on the true story of the formation of Merging Vets & Players (MVP), a nonprofit founded by Boyer and Fox Sports NFL Insider Jay Glazer. On the streets of Hollywood, a recently retired NFL player is saved from scandal by a homeless veteran. With their "glory days" behind them, the two men bond in search of purpose and identity. Will Phillips (Mo McRae) thinks he's ready for his first year as a 'civilian' since retiring from the NFL. But the truth is, the league retired him.
No one wants the journeyman's services and like even the greatest players, Will is replaced by someone stronger, faster, and above all, younger. Being a Heisman Trophy candidate and a first-round pick has given Will a decent ego, which was kept somewhat in-check over his career due to injuries, coaching changes, bad teams, but mostly by his wife, Tracy (Christina Ochoa), and more recently their daughter Angel (Talia Jackson). Now that he's out of the NFL, Will's ego is under attack, and his actions are becoming reckless. When a night of liquor and pills leads to driving his car into a tree, Will is saved by a man named, Zephyr (Boyer), who is on a similar path.
PTSD is Not Just A Veteran Issue
Will Phillips truly misses his days on the field and in the locker room. Zephyr, who is a Marine Corps veteran, is living in a veteran shelter located in Los Angeles. The unlikely two cross paths after Phillips returns home late one evening after a hard day's drinking. Zephyr, who works as Phillip's gated compound's security guard, comes to his aid when Phillips appears to be driving under the influence. From there, the film takes an interesting and engaging route with the two characters developing a special bond with each other, one as a professional athlete and the other as a veteran service member.
Camaraderie builds as Phillips becomes more engaged with Zephyr and his fellow veteran friends. Phillips himself starts to come to terms with his own life purpose, accepting the end of his professional football career. As the film continues, viewers will get to witness Phillips and Zephyr bond during plenty of physical training at the gym, horseback riding, and tear-jerking conversations on the California beaches. Zephyr eventually meets his love interest, Emmy (Dina Shihabi), who is also going through life challenges of her own.
Related: Argentina, 1985 Review: A Riveting Account of Genocide, Justice, & Courage
MVP Hits So Close to Home
FilmRise
MVP empowers and connects combat veterans and former professional athletes, providing them with a new team to assist with the transition to civilian life, promote personal development, and show them they are never alone. The film reveals the common and real-life challenges faced by military veterans and professional athletes adjusting to a new life once the uniform comes off. The message the film conveyed struck so hard that it may move viewers to tears. The plot of MVP is strongly relatable as suicide has become a plague among combat veterans in the real world.
A great number of veterans helped the development of MVP. Veterans were involved in nearly every department of the project except for cinematography. Boyer used almost 30 veterans for on-screen roles and successfully convinced former NFL players like Hall of Famers Tony Gonzalez, Howie Long, and Michael Strahan to take part as well. MVP was filmed in roughly 24 days and serves as an impressive achievement for Boyer's directorial debut. Whatever he decides to take on as his next project, it will definitely be worth a watch.
MVP will premiere on various VOD platforms and will also have a limited theater release on November 11th (Veterans Day).
You can view the original article HERE.