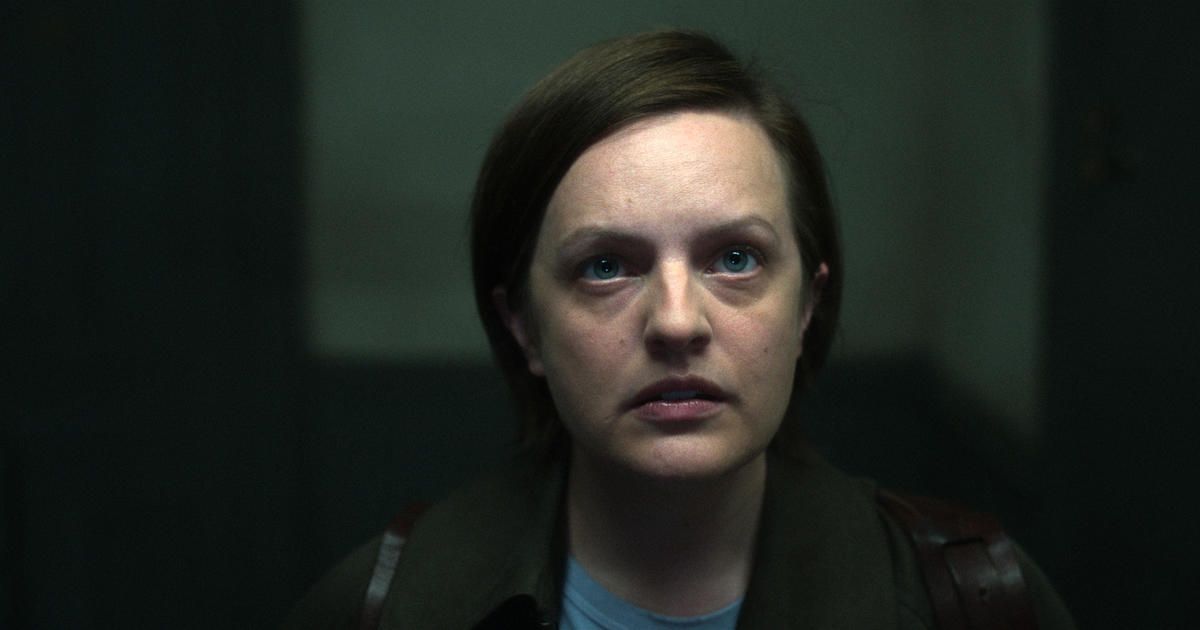 The Shining Girls, a novel released by South African author Lauren Beukes in 2013, was once the source of an international bidding war between publishing houses. The author, Beukes, was previously well-known in her home country because she was a freelance journalist and previously published three other books set in her native country. The Shining Girls marked a departure in her work, as it takes place in Chicago during the Great Depression and delves into the territory of thriller and horror. A man discovers a house that leads him into different periods, but to sustain this time travel, he must stalk and kill women—dubbed the shining girls—who show a particular brand of passion and potential. The tables turn when one of the women decides to teach him a lesson about what he has done.
MOVIEWEB VIDEO OF THE DAY
The same year the novel was released, Leonardo DiCaprio's production company, Appian Way, and MRC—the producer of the Netflix series House of Cards, as well as Rian Johnson's Knives Out—bought the rights for the novel to adapt it for the screen. Apple would be the ones to eventually pick it up seven years after the initial purchase, in 2020, attaching Elisabeth Moss' name front and center. Two years later, in April 2022, the first episodes of the series were released on Apple's streaming platform, Apple TV+. In eight episodes, the show hopes to conquer the complexity of the original novel and adapt it for television.
A Potential Unreliable Narrator
MRC Television
Apple TV+'s newest television show brings Elisabeth Moss front and center. Moss, who has shown her acting skills in the television series The Handmaid's Tale and movies like The Invisible Man and Shirley, checks off another career goal on her to-do list in the Shining Girls. She not only is acting in it but is directing the show and is the executive producer. She portrays Kirby Mazrachi, a journalist finding her reality altered after being attacked by a serial killer. The remainder of the show's main cast consists of Wagner Moura (Narcos), Jamie Bell (Snowpiercer, Rocketman), Phillipa Soo (Hamilton), and Amy Brenneman (Private Practice).
Shining Girls begins in 1964, and a stranger emotionlessly dismembers a bee in front of a young girl. "At first we find its shine, then we take it away," he mutters while ripping the bee's wings off, rendering it incapable of escaping from anything anymore. This prologue sets the scene for the era viewers are going to jump into, as there is an immediate transition to Moss sitting on her bed. The caption says the year is 1992, but do not forget that prologue. It will come back to haunt you and our main character: Kirby Mazrachi.
The viewers will initially know her as a woman living with her mother and cat in Chicago, and she is not a full-fledged journalist, but instead, an assistant preparing to quit her job. Mazrachi appears unkempt, and it is almost like her head is in the clouds. She moves mechanically through her work routine with a Walkman and headphones over her ears, and when she smiles, it looks and feels forced. Something has happened to this young woman, which becomes increasingly obvious when little details, like which computer is hers at work, suddenly are different in a day.
This is the first sign that something is wrong, but it will not be the only one. Mazrachi's paranoia is quickly exposed as she describes the account of her assault by the series' antagonist, a serial killer who can travel across time. Ever since that day, she takes notes in her journal about certain differences in the realities she is experiencing. There may be small tweaks in her day-to-day life, like the change in desks, but then there are the drastic, sweeping changes like coming home to find out she has a marriage to her co-worker.
Related: Under the Banner of Heaven Review: A Violent Interpretation of Faith
A Complicated Story That May Require Rewatching
MRC Television
Within the three episodes initially released by Apple TV+, Shining Girls leaves more questions than answers. There is an apparent lack of discussion about the aspects driving the story, such as the time-travel itself, and some characters, like Phillipa Soo's Jin-sook, who appear more as a plot device instead of someone who adds more substance to the story as a whole. Jin-sook and Kirby serve as drastic foils; while Kirby often lives her life confined to the same job and routines, tethered to the trauma of her past, Jin-sook is blissfully unaware of what is approaching and professionally looks to the cosmos. Kirby seems shy and reserved, while Jin-sook is outgoing.
Then there is the question of trauma itself and its impacts on the characters. With the experiences that Kirby previously had lived through, it would be difficult for some to believe her if she says that this is happening and it is real. She unfortunately would not be taken seriously, a characteristic of modern medicine noted in women's health practices even in contemporary developed societies. Her story pathway is rather surprisingly linear, which typically is not indicative of healing, nor of the fact that she manages to jump through time and space.
In other moments, her predicament seems like a device to keep her suffering, a tally to keep her both displaced and moving towards the only steady aspect of her life: the fact she was assaulted never goes away. Even if other people forget the life she has lived until that point, she will never be able to forget and experiences a different kind of loss each time a big change happens. The suffering of the show's female characters seems voyeuristic in its approach, especially as the show fails to establish why the killer does what he does.
Moss has a track record of proving that she can portray women with vast internal and external transformations; her performance in The Handmaid's Tale is enough to prove that. In Shining Girls, Kirby is a character with a mission driven by trauma. When she spots a journalist covering a case with a murdered woman with eerily similar details to her own, she takes the initiative to try and get more involved with that, even if it means confronting her past. Her partner-in-crime here is a journalist (Moura) at the company she works for, making them both co-workers and conspirators in this thriller.
Shining Girls is well-acted overall, but strong performances from the cast cannot save something that has too many loose threads. The show is a slow burn with an over-reliance on nuance; sometimes there are shots directly showing the killer stalking Jin-sook, but at other times Kirby is left picking up the pieces of her past to discover he is right there in front of her. The concept of multiple universes connected by the notion of time travel is interesting in theory, but difficult to pull off in a story like this. When objects randomly begin to appear, it becomes a question of whether it was the killer or if it just happens to appear, leading to some confusion that may never get clarified.
Related: Elisabeth Moss Regrets Dropping Out of Power of the Dog But Has High Praise for Kirsten Dunst
A Cross-Genre Investigation on Trauma and Humanity
MRC Television
As a thriller, Shining Girls merely is lackluster. It seems to be more of a character study than a thriller of substance, as Kirby's character arc tracks a particular emotional journey. Once viewed as more of a fantasy show with psychological undertones and examinations, it becomes more bearable. There are also undertones of a solid journalism story, in the vein of 2008's Zodiac, with the investigation of the serial killer. The show asks the viewer to actively suspend disbelief to progress in its story, but this expectation is unclear at the beginning.
For fans of mysteries and character studies, this will be the television show for them. Those looking for a thriller may be turned off by unexplained fantasy elements. Its complicated nature may be intentional by design, a byproduct of the multiple genres implemented in its foundations, so it becomes a question of whether the viewer wants to take the labor of watching it all the way through.
2022 seems to be the year of literary and real-life-based true crime. In the first half of the year, audiences saw a plethora of shows like Inventing Anna, The Dropout, The Girl from Plainville, Under the Banner of Heaven, and now Shining Girls have been released by streaming platforms. While some of these shows have proved their success with their reception, others have not met expectations. True crime might be the trend right now, but the Shining Girls simply gets too bogged down in the details to truly shine.
Shining Girls is a limited television series available to stream on Apple TV+ as of April 29, 2022. The first three episodes were initially released, then the following episodes will be released weekly.
Bill Murray Breaks Silence on Misconduct Allegations
Read Next
About The Author
Ashley Hajimirsadeghi
(93 Articles Published)

Writer, author, and aspiring critic. Find me @ashleynassarine.
More
From Ashley Hajimirsadeghi
You can view the original article HERE.