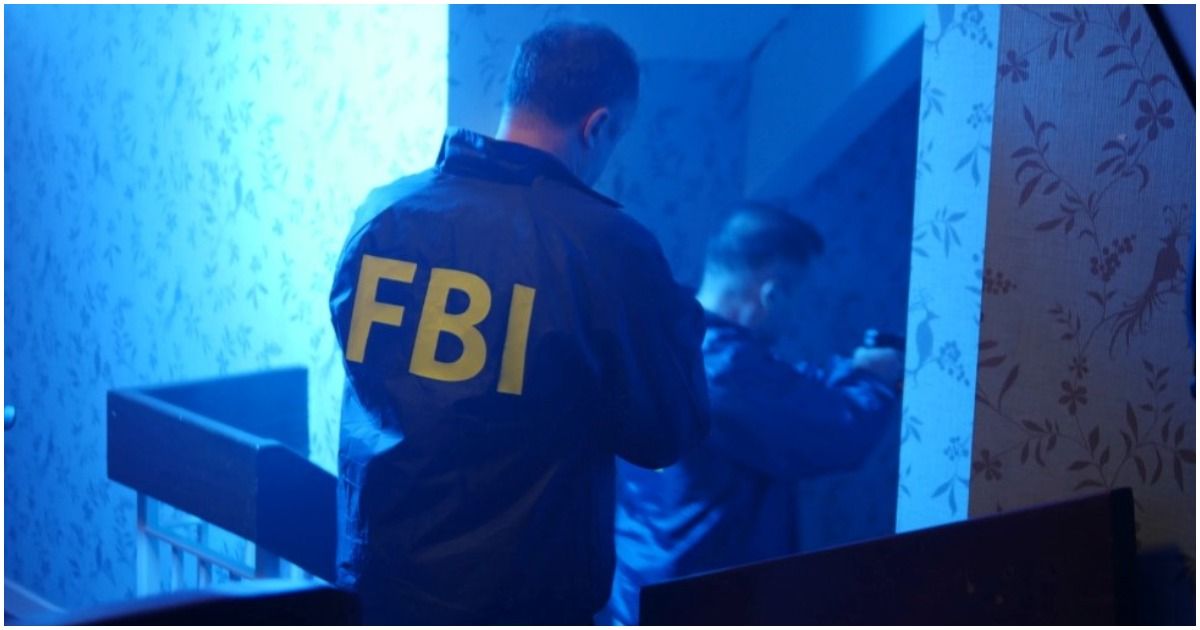 Directed & Produced by Ollie Aslin & Gary Lennon, Castro's Spies is an upcoming documentary about the true-life espionage story of an elite group of five Cuban spies who were sent undercover into the United States in the 1990s. The documentary contains several never-before-seen footage, as well as exclusive in-depth interviews with the real-life members of the Cuban Five. Produced by Eagle Hill Films and Gambit Pictures, the upcoming film is currently set to be released next month.
The official synopsis for Castro's Spies reads, "The thrilling story of an elite group of Cuban spies sent undercover to the US in the 1990s. From their recruitment, training, and eventual capture on US soil; this film peers into a secret world of false identities, love affairs, and betrayal. Using never seen before footage from the Cuban Film Institute's archive and first-hand testimony from the people at the heart of this story, Castro's Spies gives a rare glimpse into the shadowy world of a spy – where the stakes are life and death.
MOVIEWEB VIDEO OF THE DAY
The Members of the Cuban Five
The Cuban Five, or also known as the Miami Five, consists of five Cuban intelligence officers. The names of these men are Gerardo Hernández, Antonio Guerrero, Ramón Labañino, Fernando González, and René González. All members of the Cuban Five were first noticed by Cuban intelligence fighting as Cuban soldiers in Angola (Central Africa) against apartheid. On October 6th, 1976, "Cubana 455" was bombed out of the sky, which was the first airliner to be hit by a terrorist group in the western hemisphere. This attack then became a driving force for the spies' later actions in the United States.
In the wake of several terrorist bombings in Havana, Cuba, it is said that the Cuban Five was not sent to spy on the United States government, but to only spy on Miami's Cuban exile community. They were sent to observe and infiltrate multiple Cuban-American groups, such as Alpha 66, the F4 Commandos, the Cuban American National Foundation, and Brothers to the Rescue. All members of the Cuban Five were eventually arrested in September 1998, and later convicted in Miami with charges of conspiracy to commit espionage, conspiracy to commit murder, acting as an agent of a foreign government, as well as other illegal activities in the United States.
Related: Randy Rhoads: Reflections of a Guitar Icon Review: A Virtuoso's Fond Remembrance
The Filmmakers Behind Castro's Spies
Gambit Pictures
Castro's Spies serves as Ollie Anslin's directorial debut. He is an Emmy award-winning editor with over twenty years of professional experience and is also a highly regarded member of the UK and Irish television industry. Prior to his career in media and film, he attended Solent University, graduating with a 2:1 in Film Studies. He first traveled to the country of Cuba back in January 2015, which was only a month after President Barack Obama returned the Cuban spies in a prisoner swap. Ollie himself has always had an interest in political history and nearly came upon the Castro's Spies project almost on accident.
"As a documentary filmmaker, you're always looking around to see what can have an edge for a story. I saw a bumper sticker on the back of the car in Ireland, about the Miami Five. I looked into the story." Ollie Anslin states during an interview with Eye For Film. "So anyway, it's from those stories that I found out about the building global campaign behind the humanitarian side of things, looking to get these guys free. It was not necessarily what they did or didn't do, but they were not allowed to see their wives. It's kind of a classic human rights campaigns. But then there was just more and more to the story."
"I think the interesting thing about the story was, you know, despite doing murky things and running around poisoning people and doing all these things we hear about and see in typical spy genre films, you know, that is a murky world, and they're doing a job to go and bump someone off, or whatever it is, was for these guys – regardless of what your political opinion is – they felt that they were doing the right thing to save people in their country from being attacked. So they felt a duty, a cause, you know, not through radicalization and all that sort of stuff. They were doing it for the love of their country. Which is perhaps what fascinates me."
Gary Lennon has been working as a director and producer in Ireland since 2007. Castro's Spies is his second feature documentary. Gary has directed documentaries in Ireland, Japan, and Brazil across a broad range of genres from sport, music, history, and photography. His debut feature documentary A Doctor's Sword became both a critical and box office success. Both Ollie Anslin and Gary Lennon are currently working on more projects that are set to be released in the near future.
When and Where to Watch Castro's Spies
Gambit Pictures
Castro's Spies will have a theatrical release (venues TBC) and streaming on iTunes (other streamers TBC) on May 13, 2022. The upcoming documentary has a current run time of 103 minutes. Filming locations for Castro's Spies took place in Cuba, United States, United Kingdom, and Ireland. Currently, Rotten Tomatoes has reported the film with an approval rating of 80%, while IMDb reports a rating of 8.0/10. Castro's Spies was also nominated in 2022 for an IFTA (the Irish version of the BAFTA) for The George Morrison Feature Documentary award.
The first member of the Cuban Five, René González, was released from prison on October 7, 2011, having completed thirteen years of his sentence, with three years of probation in the United States remaining. He was eventually allowed to return to Cuba for his father's funeral on April 22, 2013, and a federal judge allowed him to stay there provided that he renounce his United States citizenship. Fernando González was later released on February 27, 2014. The remaining members were eventually released on December 17, 2014, in a prisoner swap with Cuba for an American intelligence officer. All members of the Cuban Five are currently living as free men in their home country of Cuba.
Avatar: The Way of Water Teaser Reaction: Never Underestimate James Cameron
Read Next
About The Author
Alexander Navarro
(121 Articles Published)

Alexander Navarro has been writing for MovieWeb for over a year. He is currently serving in the United States Army for the past 9 years. Alexander is also attached as a screenwriter in an upcoming unannounced project, and currently resides in Austin, TX.
You can view the original article HERE.