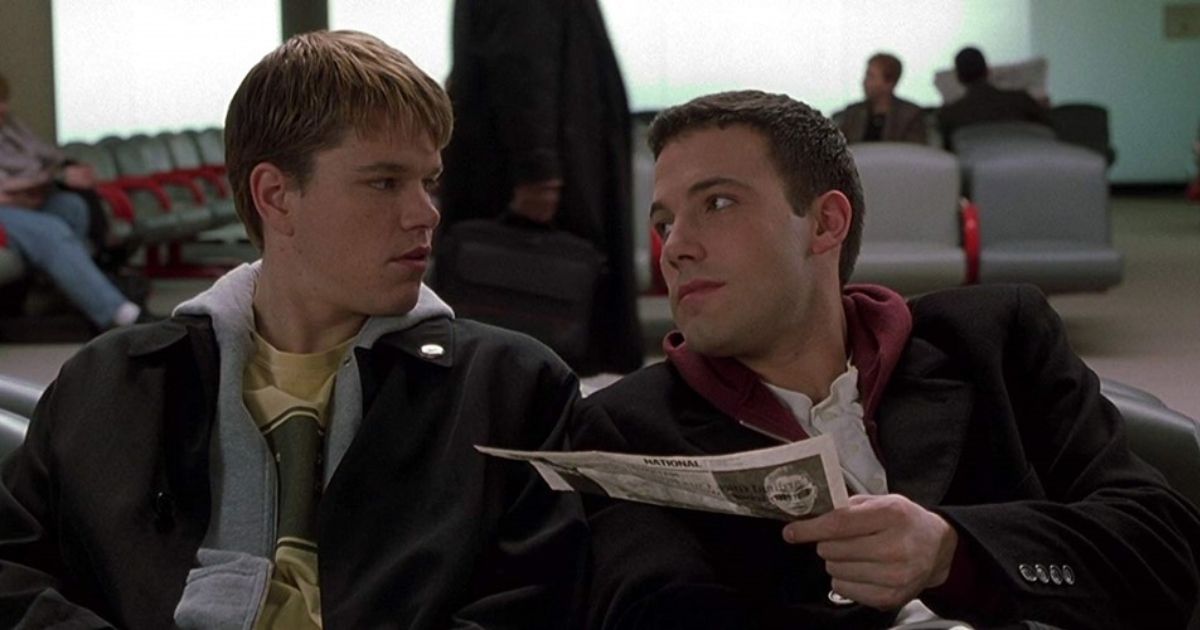 The historic release of Air from Amazon will get a $7 Million Super Bowl ad to rival major studios.
Lions Gate Films
Miramax
Announcing significant changes for theatrical films, Amazon's streaming service has announced an unprecedented theatrical release for Ben Affleck and Matt Damon's upcoming film Air. According to Variety, the drama about Nike's endorsement deal with Michael Jordan (which announced the era of the global celebrity athlete) will release on over 3,000 domestic screens this April– ushering in its own kind of new era between cinemas and streaming. "It's going to put a lot of pressure on Netflix and Apple to follow suit on their big films and how they release them," said one source related to Netflix's release.
MOVIEWEB VIDEO OF THE DAY
Much as Moneyball (2011) integrated vintage footage of sports teams into its 2002 story (featuring Brad Pitt) about the quiet and quotidian revolution of statistics in baseball, Air reportedly will feature footage of Jordan in 80s college basketball games. However, Jordan himself will not be appearing in the film, with the story focusing instead on the real-life shoe salesman who helmed Nike's battle to sign the upcoming superstar. The athlete famously turned pro after his pivotal 1983-84 junior season at UNC, getting picked up with a multimillion-dollar contract by the Chicago Bulls. Regardless of Jordan's acting omission, Amazon is banking a lot on the popularity of Air, planning a window of exclusive theatrical release before releasing the film for streaming on Prime Video. Even more, the exclusive run by Amazon will measure up to the theatrical runs of major studios.
Related: 9 Movies Every Entrepreneur Should Watch
A Big Move in the Industry
Warner Bros. Pictures
Also, Amazon has invested over $7 million in a Super Bowl ad to promote the film, where Air will join upcoming Hollywood films The Flash and Fast X in their Superbowl campaigns. It's a big move in an industry where only recently Netflix tested a real theatrical release for one week over Thanksgiving with Glass Onion: A Knives Out Mystery. That run not only lasted one weekend; it limited itself to 600 screens. All previous theatrical runs by Netflix have reportedly served merely to qualify films for Oscar categories, while previous Amazon runs did not contend so seriously with major studios in the number of screens. In industry news, Amazon reportedly brought in Sue Kroll from Warner Bros. for her marketing expertise in commercial, large-scale theatrical releases to coincide with the Air release.
Air will feature Ben Affleck as Nike founder Phil Knight, Matt Damon as shoe salesman Sonny Vaccaro, and Viola Davis as Michael Jordan's mother, Deloris. In addition, Jason Bateman, Chris Messina, Chris Tucker, and Marlon Wayans have roles in the film.
Air will release this Apr. 5.
You can view the original article HERE.