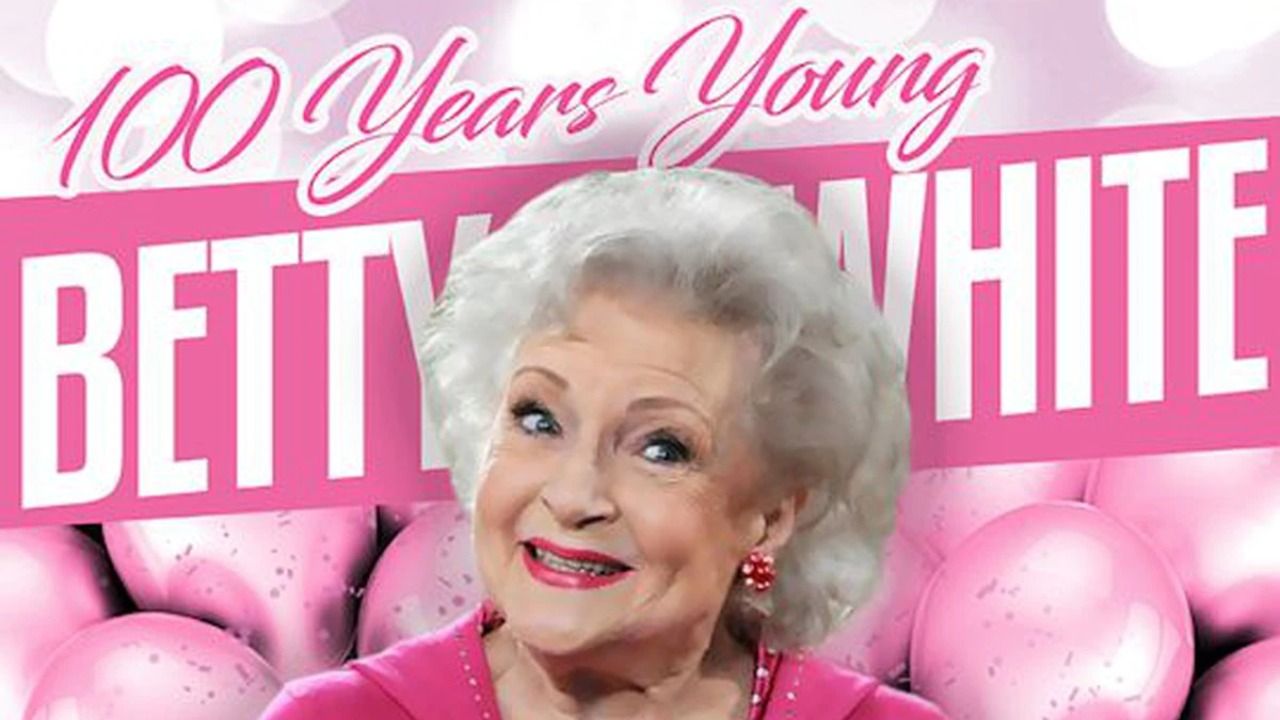 Though she's no longer with us, fans can still celebrate the 100th birthday of comedy legend Betty White. On New Year's Eve, it was announced that White passed away at her home just two weeks ahead of her milestone birthday. She had been looking forward to celebrating the occasion with a theatrical screening of the Fathom Events-hosted documentary Betty White: 100 Years Young — A Birthday Celebration.
"Our hearts mourn today with the passing of Betty White," writes producers ​​Steve Boettcher and Mike Trinklein, per Variety. "During the many years we worked with her, we developed a great love and admiration for Betty as a person, and as an accomplished entertainer. We are thankful for the many decades of delight she brought to everyone. Betty always said she was the 'luckiest broad on two feet' to have had a career as long as she did. And honestly, we were the lucky ones to have had her for so long."
MOVIEWEB VIDEO OF THE DAY
They added, "We will go forward with our plans to show the film on January 17 in hopes our film will provide a way for all who loved her to celebrate her life — and experience what made her such a national treasure."
"Who doesn't love a party?!? This one is gonna be great," Betty White had also said of the celebration prior to her passing.
The synopsis for Betty White: 100 Years Young — A Birthday Celebration reads: "Betty White invites you to her 100th birthday celebration event. The party for America's sweetheart includes her star-studded cast of friends including Ryan Reynolds, Tina Fey, Robert Redford, Lin Manuel- Miranda, Clint Eastwood, Morgan Freeman, Jay Leno, Carol Burnett, Craig Ferguson, Jimmy Kimmel, Valerie Bertinelli, James Corden, Wendy Malick, and Jennifer Love Hewitt. You'll experience Betty's funniest moments on The Golden Girls, hosting SNL, Hot in Cleveland, The Proposal, The Mary Tyler Moore Show—and a lost episode from Betty's very first sitcom. Plus Betty reveals inside stories of her amazing life and career."
"I'm so lucky to be in such good health and feel so good at this age. It's amazing," White recently told People, crediting her mother for her optimism. "I got it from my mom, and that never changed. I always find the positive."
"Timing isn't easy in comedy, because you have to navigate other people's timing. Betty pivots like I have never seen, making it look seamless," Sandra Bullock, White's co-star from The Proposal, also told the magazine. "The rest of us just remain silent and pray we're not cut out of the scene."
After White's death, Bullock said in a statement released to ET, "I don't drink vodka … but I will tonight, on ice, with a slice of lemon with a hot dog on the other side and just be ok being sad. I'll have to buy some rose colored glasses because Betty was that for all of us."
Betty White: 100 Years Young — A Birthday Celebration will screen for just one day only on Jan. 17, 2022. It is hosted by Fathom Events with screenings slated in 900 movie theaters nationwide.
Steve Martin Shares Touching Story of How He Met Betty White
A fan of Betty White, Steve Martin was 'elated' when he first met the legendary actress in 1974 and learned she was a big fan of his as well.
Read Next
About The Author
Jeremy Dick
(4692 Articles Published)

Jeremy Dick has been writing for MovieWeb and Horror Geek Life for years, is the self-proclaimed biggest fan of Bob Saget, and doesn't particularly like talking about himself in the third person.
You can view the original article HERE.