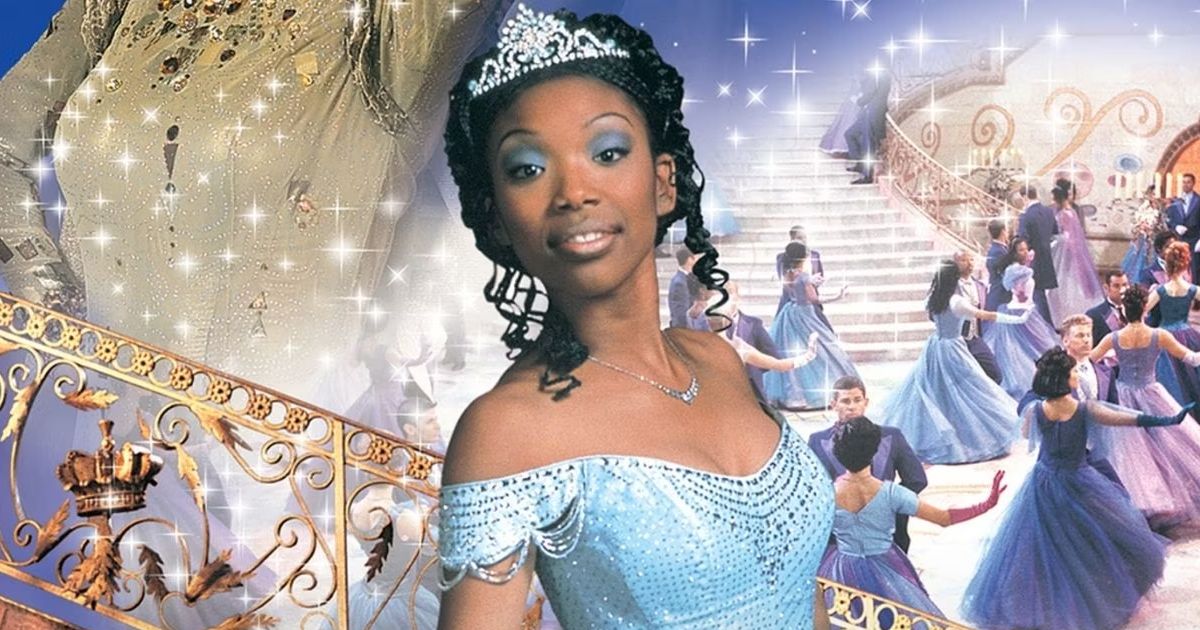 After 25 years, Brandy will be returning to the role of Cinderella. Back in 1997, Brandy starred in Rodgers & Hammerstein's Cinderella, a television movie based on the classic fairy tale that was produced by Disney and aired on ABC. Whitney Houston co-starred as the Fairy Godmother with the cast also including Whoopi Goldberg, Jason Alexander, and Bernadette Peters.
A quarter of a century later, Variety reports that Brandy is set to reprise the role of Cinderella for an upcoming movie called The Pocketwatch. In development for a streaming release on Disney+, The Pocketwatch serves as a spinoff of the Descandants movie series, of which there were three previous films. The new film follows Red (Kyle Cantrall), the teenage daughter of the Queen of Harts, alongside Chloe (Malia Baker), the daughter of Cinderella and Prince Charming. According to the report, Red and Chloe "cross paths at a momentous celebration in the kingdom of Auradon when unexpected chaos breaks out. In order to prevent an impending coup, they must join forces to travel back in time, via a magical pocket watch created by the Mad Hatter's son, to stop an event that would lead to grave consequences."
MOVIEWEB VIDEO OF THE DAY
Other cast members include China Anne McClain reprising her role as Ursula the Sea Witch's daughter Uma as well as Dara Renee as Ursula's sister Ulyana, Rita Ora as the "withholding and tyrannical" Queen of Hearts, Ruby Rose Turner Bridget as a younger Queen of Hearts, Morgan Dudley as a younger Cinderella, Joshua Colley as Hook, and Melanie Paxson as the Fairy Godmother.
Jennifer Phang directs The Pocketwatch using a screenplay by Dan Frey and Russell Sommer. Suzanne Todd and Gary Marsh will executive produce while Phang is co-executive producing.
Related: Temptation Interviews with Jurnee Smollett-Bell and Brandy Norwood [Exclusive]
The Descendants Franchise Moves Forward
Disney
Descendants is set in a live-action universe following the teenage children of notable Disney Villains. Debuting as a TV movie on the Disney Channel in 2015, the cast included Dove Cameron as Maleficent's daughter Mal, Cameron Boyce as Cruella de Vil's son Carlos, Booboo Stewart as Jafar's son Jay, and Sofia Carson as the Evil Queen's daughter Evie. The movie was a hit with viewers, spawning sequels that would arrive in 2017 and 2019.
It was reported last year that there are plans to develop multiple new installments of the franchise after Descendants 3. While Boyce's sad passing had stalled plans to keep the series going, it has since been announced that there are at least two films in the works at Disney. For now, the focus is on The Pocketwatch and the status of the other planned film isn't yet clear. The Pocketwatch was announced at D23 in September.
The Pocketwatch does not yet have a premiere date.
You can view the original article HERE.