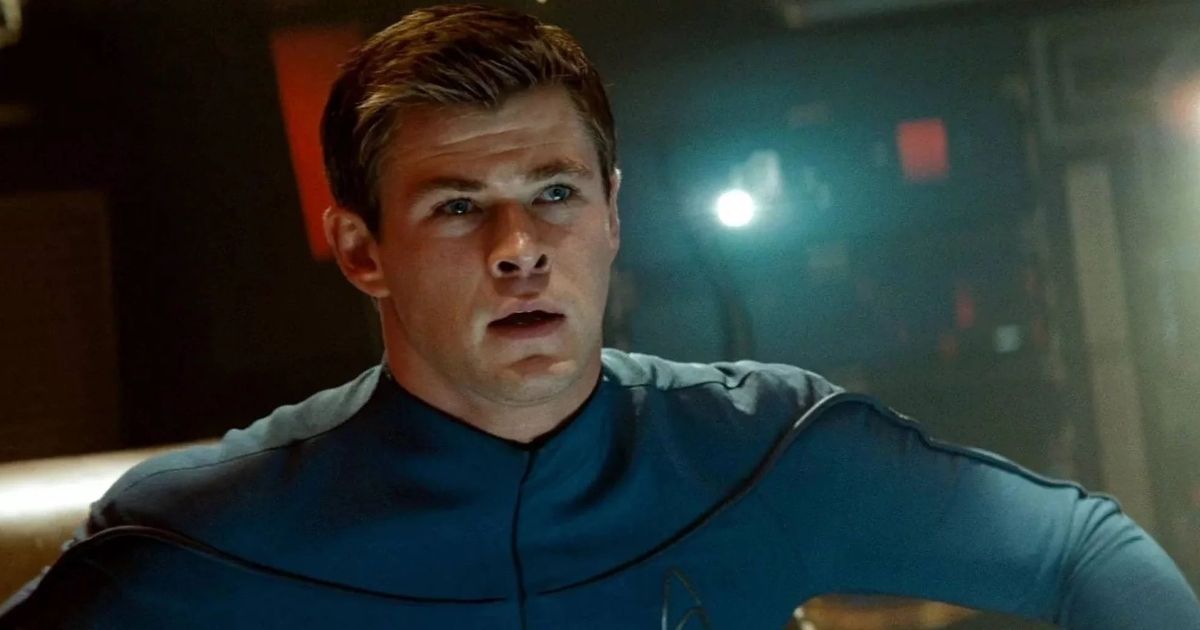 The next installment of the Star Trek reboot franchise is still in the early stages of development, and while we still don't know what it's going to be about, we can rule out the idea of Captain James T. Kirk reuniting with his late father. During a recent interview with Josh Horowitz, actor Chris Hemsworth shed some light on the subject, claiming there were "a few reasons" the idea didn't come to fruition:
"It wasn't what I was thinking it would have been or could have been. And I thought, 'Oh, cool, let's figure that out and keep going' and then I think everyone just got busy and so on. It'd be a bit weird now to flash back to your father and 'Why is he so much older than when he died?'"
It's no surprise that Hemsworth is busy, as he plays Thor in the long-running Marvel Cinematic Universe, and will also star in the upcoming National Geographic documentary, Limitless. In addition, he's also been working on the upcoming films Extraction 2 and Furiosa.
MOVIEWEB VIDEO OF THE DAY
Chris Hemsworth appeared in a short beginning scene in the 2009 sci-fi film, Star Trek, the reboot of the classic 60's television series. Here, he portrayed James T. Kirk's father, George Samuel Kirk. While Hemsworth's character perished in this scene, time travel is a common theme in the mind-bending Star Trek universe, which would have made a father-son reunion possible – had that idea not been scrapped.
Star Trek 4 is Still in the Works
Paramount Pictures
While it's been over six years since the most recent installment in the Star Trek franchise, with 2016's Star Trek: Beyond, we know the sequel being referred to as 'Star Trek 4' is in the works, although that isn't the official title, which is yet to be revealed. The movie has met some setbacks, with it being removed from the Paramount release slate shortly after the director Matt Shakman left to pursue other projects.
Luckily, most of the main cast of the previous three films will return, with lead actor Chris Pine claiming that "we're all excited" to get working on the film. Co-star Zoe Saldaña had something similar to say earlier this month, saying, "we would love nothing more than to get back," although scheduling issues made it difficult for the entire cast to be available simultaneously.
Star Trek 4 has yet to get a release date, a director, or an official title. The cast includes Chris Pine, Zoe Saldaña, Zachary Quinto, Simon Pegg, and Karl Urban.
You can view the original article HERE.