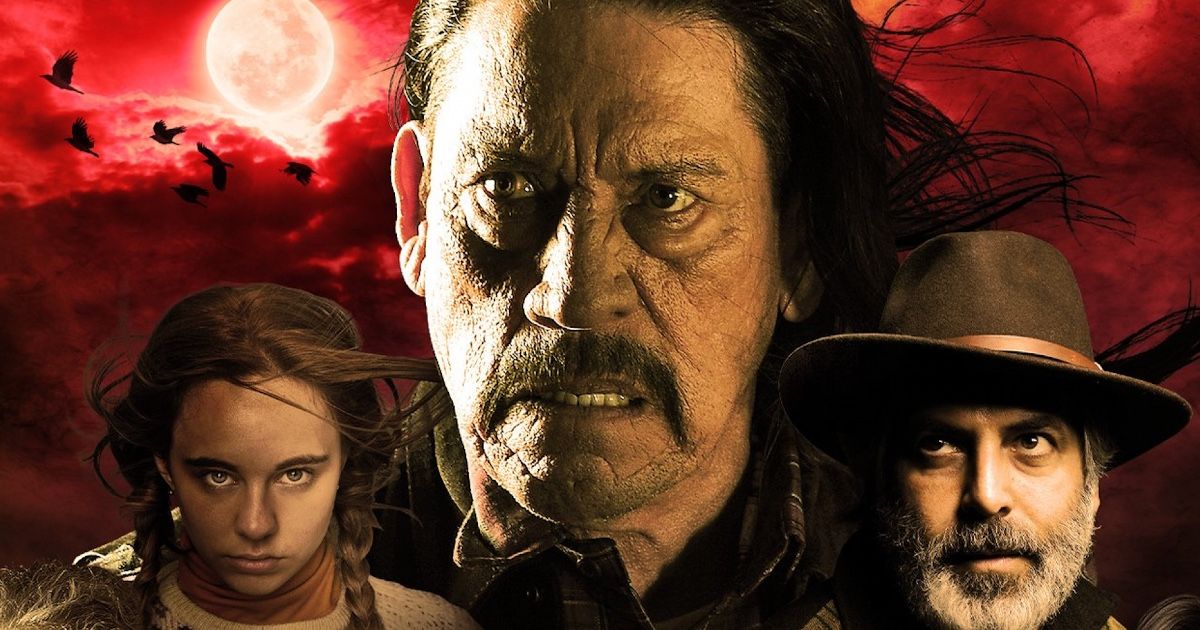 Indican Pictures acquired worldwide rights to the Spanish language thriller La Sombra Del Gato (Shadow of the Cat) in November 2021. Shadow of the Cat is about Gato, who lives with his teenage daughter Emma and a small group of people on an isolated farm without a phone or access to the internet. But like most teenagers, Emma is tempted by her curiosity to learn more about the outside world and get her hands on a mobile phone. The film is executive produced by From Dusk till Dawn and Machete star Danny Trejo. To catch a sneak peek of the thriller before its limited theatrical release on May 13, 2022, and its DVD and Digital HD release on June 14, 2022, you can watch our exclusive clip below.
MOVIEWEB VIDEO OF THE DAY
The Shadow of the Cat clip is a nice nod to Danny Trejo's softer side as a restaurant owner. Of course, the thriller star with a restaurant would just want the salt for flavor.
Guillermo Zapata Says Shadow of the Cat Took Over 5 Years
Indican Pictures
Directed by Jose Maria Cicala and written by Cicala, Griselda Sanchez, and Gustavo Lencina, Shadow of the Cat also boasts a supporting cast of Latinx talent, including Danny Trejo as Sombra, Guillermo Zapata as Gato, Maite Lanataas Emma, Mónica Antonópulos as Celia, Miguel Ángel Solá as Otto, Rita Cortese as Ana, Roberto Peloni, and Luis Machín. But the film had a long road to development.
Friend of Trejo, fellow actor Guillermo Zapata said on Twitter that La Sombra del Gato took over five years of work to complete (and another two years for the US theatrical release). When the film was completed in 2020, Zapata went to West Hollywood reality hotspot, Sur Restaurant owned by Bravo TV star Lisa Vanderpump, to celebrate his work on the project.
The official description of Shadow of the Cat from Indican Pictures reads:
Gato (Guillermo Zapata) lives with his teenage daughter Emma (Maite Lanata) and a small group of people, including Sombra (Trejo), on an isolated farm without telephones or internet. But Emma, tempted by curiosity, runs away into town one day to attend a carnival and gets her hands on a mobile phone. After she uploads a video of herself to the internet, Emma is contacted by a mysterious woman named Celia (Mónica Antonópulos) who claims to be her long-lost mother. What follows is a mystical tale of family, identity and broken trust set amidst the turmoil of one girl's question about her past.
Shadow of the Cat has a limited theatrical release beginning May 13, 2022. It will be released on DVD and Digital HD on June 14, 2022, with digital availability on Apple TV, Prime Video, Vudu/FandangoNOW, Google Play, DirecTV, and more.
Doctor Strange 2 Writer Says Deadpool Cameo Was Discussed
Read Next
About The Author
Rebecca Kaplan
(202 Articles Published)

Rebecca Kaplan (she/he) has a JD and an MS but believes comics do more good than law. His work can be found at Prism Comics, MovieWeb, Geek Girl Authority, PanelxPanel, StarTrek.com and Comics Bookcase, and in Double Challenge: Being LGBTQ and a Minority, which she co-authored with his wife, Avery Kaplan.
You can view the original article HERE.