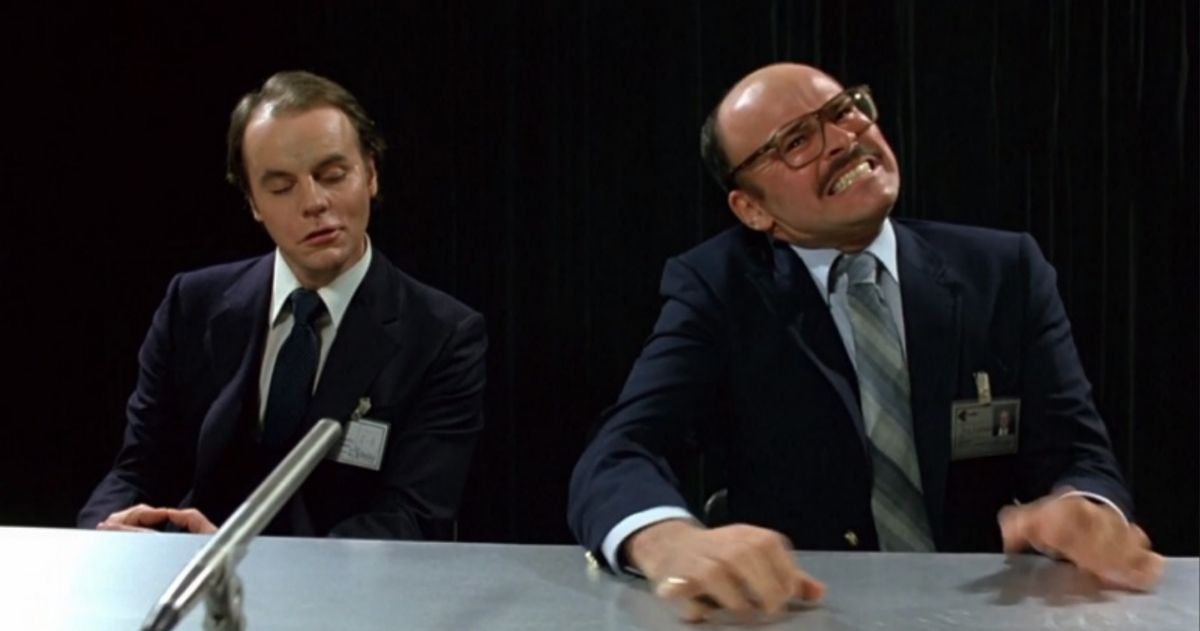 Plans to get a television series adaptation of the David Cronenberg movie Scanners are back on track. Per Deadline, a TV series reboot of the 1981 film is in active development at HBO. This incarnation of the project will be written by William Bridges (Black Mirror) who will also serve as showrunner. Yann Demange (Lovecraft Country) is also on board to direct. The series comes from Media Res (The Morning Show), Demange's Wayward Productions, and HBO.
This will not be the first time an attempt has been made to reimagine Scanners as a TV show. In 2011, it was reported that Alexandre Aja (The Hills Have Eyes remake) would be executive producing a Scanners series that never wound up coming to fruition. Another attempt was made in 2017 when Media Res and Bron partnered up for an adaptation that didn't make its way out of development hell. Maybe the third time is the charm.
MOVIEWEB VIDEO OF THE DAY
The Scanners series is described as being set in the "mind-bending world of Cronenberg's movie. Pursued by relentless agents with unimaginable powers, two women living on the fringes of modern society must learn to work together to topple a vast conspiracy determined to bring them to heel."
Cronenberg is executive producing the Scanners series for HBO alongside Bridges, Demange, Michael Ellenberg, and Lindsey Springer of Media Res Studio, as well as Meredith Duff and Sarah Sullivan of wayward Films, Rene Malo and Fanny-Laure Malo, Pierre David, Clark Peterson, and Aaron Gilbert.
Related: Best David Cronenberg Movies, Ranked
Scanners Is A Cult Classic
Deadline
The original Scanners was written and directed by David Cronenberg. The film tells the story of "scanners," psychics with telepathic and telekinetic powers. It follows Michael Ironside as Darryl Revok, a renegade scanner who wages war against a corrupt security company while another scanner, Cameron Vale (Stephen Lack), is sent to stop him. Patrick McGoohan, Jennifer O'Neill, and Lawrence Dane also star.
Scanners, which is particularly well known for its iconic head-exploding scene, is a cult classic that has spawned multiple sequels. The film was followed by Scanners II: The New Order in 1991 and Scanners III: The Takeover in 1992. These films, which weren't made by Cronenberg, were not quite as well received as the original. Scanners has also inspired a spinoff movie series beginning with Pierre David's film Scanner Cop, released in 1994. That movie had its own sequel as it was followed up by Scanners: The Showdown, aka Scanner Cop II, in 1995.
HBO has not yet set a premiere date for the Scanners TV show.
You can view the original article HERE.