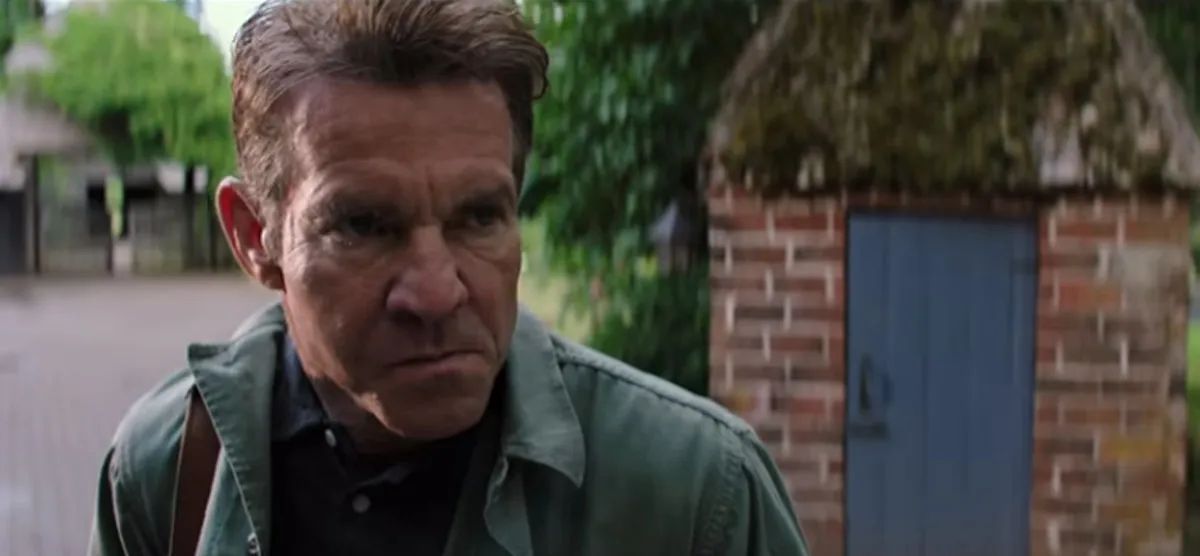 Multi-hyphenate global superstar Dennis Quaid, along with Laura Quaid and Ben Howard, is launching a new production company, Bonniedale. Its first feature film, a biopic on Charley Pride, titled American Pride will be in partnership with producer Craig Brewer, and Third Coast Content. The screenplay is being written by Dianne Houston (Empire, Surviving Compton, When We Rise, Tuesday Morning Ride). Brewer (Hustle and Flow, Dolemite, Coming 2 America) will direct and produce.
American Pride is a biopic capturing the passion and determination of the young man from Sledge, Mississippi who started out as a minor league ballplayer and became instead the first African American country music superstar. The film will focus on the love story between Charley and his wife, Rozene, as well as his ascent to fame as an artist and entrepreneur during a challenging time in American culture.
MOVIEWEB VIDEO OF THE DAY
"Charley Pride was more than a superstar, icon or legend. Charley was a beautifully talented man who believed with his entire heart in the greatness of the American dream and was determined to claim his place within it. With all of the talk today about what is and is not American, Charley Pride's life story is a reminder to us all of what being an American is all about," Dianne Houston shared.
Fitting of Dennis' legendary connection to audiences as an actor, Bonniedale will focus on aspirational and inspiring stories of real people and real life. Dennis said: "As an actor, I have always gravitated toward roles of the underdog—the person who achieves great things against even greater odds. I think all of us are drawn to stories of people who are willing to get up, again and again, to do whatever it takes to finally break through. We love to cheer for the fighter, the underdog, the hopeful dreamer. In many ways, this is my own life. That's why I'm excited to turn my attention to Bonniedale, where we will find and drive stories that are meaningful and that matter."
Partner Ben Howard, who previously worked as a producer starring Quaid in Netflix's Blue Miracle, has been involved in aspirational projects for more than 15 years and has been running Third Coast Content in partnership with Endeavor Content since 2018. Endeavor was the lead financier of Blue Miracle. "I'm excited to work with Dennis and Laura in making the world a better place through the films, shows and content we develop and produce," Howard shared. The name Bonniedale derives from Quaid's mother's middle name. Bonniedale will be represented by Darren Boghosian at UTA, George Freeman at Brillstein Partners, and Scott Adkins at Adkins Publicity, who have offices in Los Angeles and Nashville.
Dennis Quaid's upcoming feature American Underdog stars Zachary Levi as Kurt Warner. It tells the story of NFL MVP and Hall of Fame quarterback Kurt Warner, who went from stocking shelves at a supermarket to becoming an American football star. The cast also includes Anna Paquin, Adam Baldwin, Bruce McGill, Ser'Darius Blain and Cindy Hogan. The Erwin Brothers, Andrew and Jon Erwin, have directed the movie and was penned by David Aaron Cohen, Jon Erwin and Jon Gunn. American Underdog hits theaters December 25.
Dennis Quaid Adopted a Cat Named Dennis Quaid: I Just Couldn't Resist
Dennis Quaid decided to adopt a black cat with the same name as him from a shelter in Pennsylvania.
Read Next
About The Author
Brandy Lynn Sebren
(473 Articles Published)

I'm the one that speaks in random movie dialogue. I almost always miss contact on high-fives. For years, I have been writing, speaking at length, and thanking the gods that my shocking encyclopedic knowledge of music, film and TV has proven valuable. Most commonly asked question? "Why do you know that?"
You can view the original article HERE.