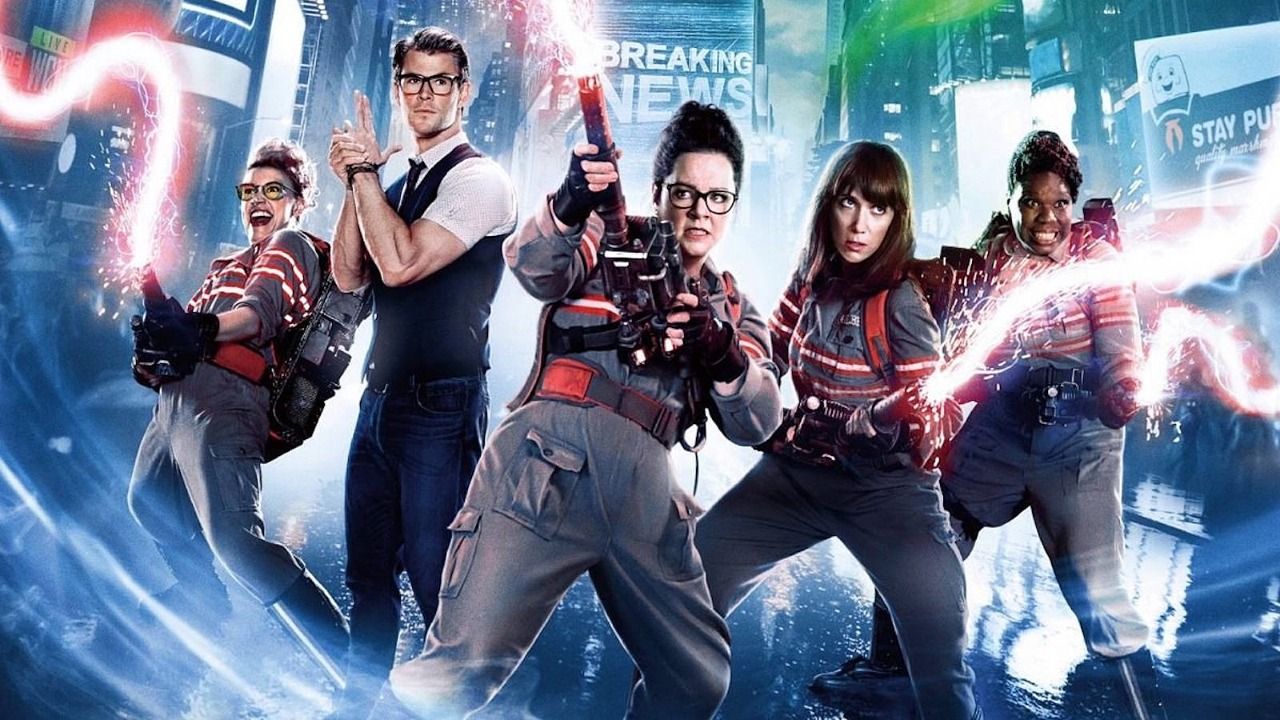 The success of the recent release of Ghostbusters: Afterlife in theaters might have some fans wondering what exactly went wrong with the previous reboot, dubbed Ghostbusters: Answer the Call, that was released in 2016. Directed by Paul Feig, that movie served as a fresh reboot by restarting the story from scratch, ignoring the original Ghostbusters movies from director Ivan Reitman. It reimagined its four leads with Melissa McCarthy, Kate McKinnon, Leslie Jones, and Kristen Wiig.
Unfortunately, fans were sending the message long before the movie was even released that it wasn't going to be accepted with open arms. Its trailer alone drew an immense amount of criticism, setting a record for the most disliked movie trailer on YouTube. While Ghostbusters: Answer the Call does have its supporters who feel the standalone title still has its place in the series, it's safe to say that most longtime Ghostbusters fans did not get on board.
MOVIEWEB VIDEO OF THE DAY
Franchise star Ernie Hudson recently weighed in on why Ghostbusters: Afterlife is doing so well while Answer the Call had left so many people feeling disappointed. Hudson, who had a brief cameo as an original character in the remake, considers himself a fan of that movie and its cast, feeling that the issue wasn't with its new stars. The big problem, as Hudson points out, was that Paul Feig's story shelved the original movies' continuity completely after fans had been calling for Ghostbusters 3 for years. Right away, this convinced many fans not to even give it a chance.
"I'm a big fan of Paul and the four women, they're all very funny people — but I felt they put themselves in a bind because they didn't make it part of the Ghostbusters universe. I think Paul wanted to do his thing and the fans saw Ghostbusters in a very specific way. I think Jason took that into account in the new movie. It would've been easier if they hadn't done a reboot."
Going a step further, Hudson also imagines that Ghostbusters: Answer the Call would have been better-received with fans if it was more of a legacy sequel that connected to the originals, as is the case with Afterlife. Hudson even pitches that the new characters could have served as the daughters of the previous Ghostbusters, an idea not too far removed from Afterlife's plot with the Spengler family. Maybe by making it a reboot, Paul Feig was dooming his movie from the start, even if some fans, and Ernie Hudson himself, can still appreciate Answer the Call for what it was.
"If it had been 20 years later and these were our daughters, that would've tied it in better, but when you do a reboot, you're forcing a comparison. It would've been much funnier if they had fresh material and could do their own thing. I enjoyed it, even though I felt it was standalone and wasn't really part of that Ghostbusters universe."
Ghostbusters: Afterlife is now playing exclusively in movie theaters. The legacy sequel brings back Ernie Hudson along with several other stars of the original movies and he also says in the new interview he's hopeful to see Winston mentor the new cast in a sequel. You can check out the full interview with Ernie Hudson at Yahoo.
Billy the Kid Trailer: The Legendary Outlaw Rides into Trouble in New EPIX Western
Billy the Kid Trailer offers a glimpse into the famous outlaw coming to Epix.
Read Next
About The Author
Jeremy Dick
(3362 Articles Published)

Jeremy Dick has been writing for MovieWeb and Horror Geek Life for years, is the self-proclaimed biggest fan of Bob Saget, and doesn't particularly like talking about himself in the third person.
You can view the original article HERE.