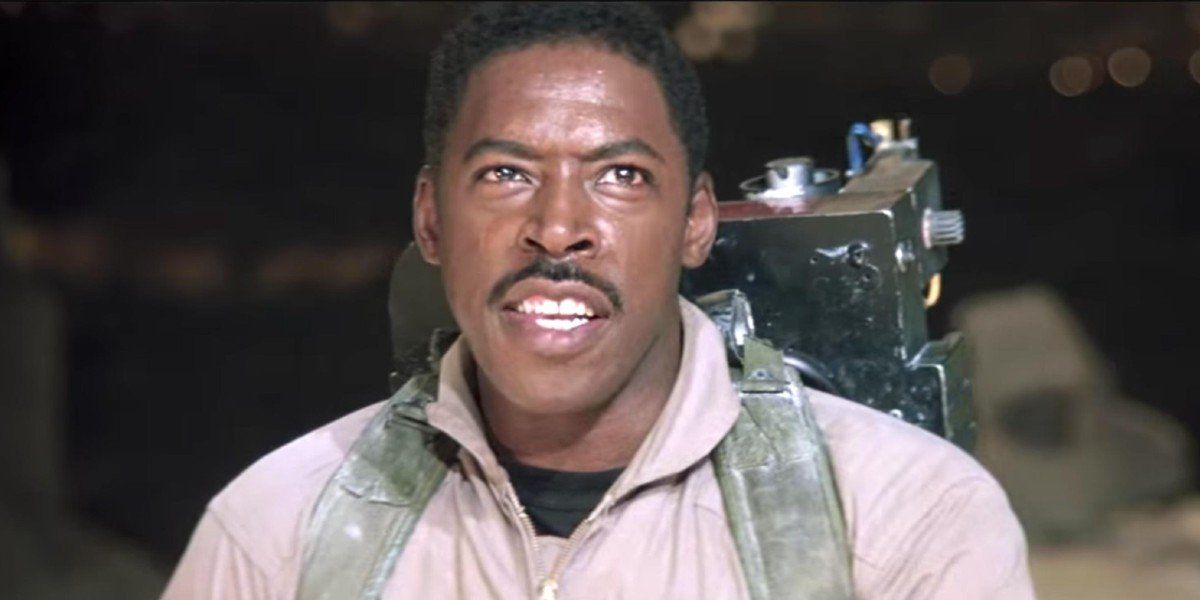 Ernie Hudson is returning to the Ghostbusters franchise once again in a new video game that will also feature Dan Aykroyd.
Ghostbusters: Afterlife has given long-term fans of the 1984 movie the payoff they have been waiting over thirty years for, with the original busting team back on the big screen taking on one of their first and most formidable foes. Now, franchise star Ernie Hudson has revealed that there is more good news coming for Ghostbusters fans with news that a new video game is also currently being developed. While the fantastic Ghostbusters: The Video Game arrived in 2009 and was widely thought to be the closest we would get to seeing Bill Murray and company on screens again, it seems that their appearance in Ghostbusters: Afterlife is probably not the last time we have seen the guys in action either.
MOVIEWEB VIDEO OF THE DAY
"I just got an email because we're doing another video game," said Hudson when he spoke on the Countdown City Geek YouTube channel. "They're scheduling it now to do the recording and I'm not too sure [who is] going to do it. I know me and [Dan Aykroyd], I think. I'm not sure [if Bill Murray] will do anything on it. So, there will be another video game…When they'll bring it out, I don't know, but it's definitely happening."
While Hudson did not specifically say it, there is little doubt that whoever returns from the franchise to provide voiceovers for the game will be reprising their film roles, and while there has not been any official confirmation that such a game is in development, it was hinted at previously Illfonic co-founder Raphael Saadiq who told the Questlove Supreme podcast, "Friday the 13th, the last one, and Predator, and we're working on Ghostbusters right now and Arcadegeddon is out right now." While there is no way of currently knowing whether this is the same game, it does seem very likely that they are one and the same.
Thanks to Ghostbusters: Afterlife, the franchise has been given another lease of life with legacy fans going into full nostalgia mode over the number of references and nods to the original movie and its 1989 sequel, Ghostbusters II. Another video game will no doubt also be a big hit just like the 2009 release, which itself became so popular that it was remastered and re-released on PS4, Xbox One, PC and Nintendo Switch in 2019. Those who have been around the franchise for some time will remember the joy of watching some little pixelated blobs in the 80s games based on the original movie, but being able to play with characters that bear the likeness to the cast takes the experience to another level and almost results in an interactive movie-like experience.
Ghostbusters: Afterlife managed to defy expectations when it arrived in cinemas last month, blowing away opening weekend predictions and joining the small number of movies to have passed the $100 million domestic milestone this year. Currently, the film is the 10th biggest domestic release of the year and is only $3 million away from moving past Disney's Jungle Cruise in 9th position. With this kind of interest still clearly out there for Ghostbusters, it is probably that any video game based on the franchise will be getting fast-tracked down the production line.
Ghostbusters: Afterlife Sequel Already in Development? Ernie Hudson Has Heard Rumors
Ghostbusters star Ernie Hudson has revealed that a script is already being written for a sequel to Ghostbusters: Afterlife.
Read Next
About The Author
Anthony Lund
(1323 Articles Published)

Anthony Lund is an author, songwriter and puppeteer from a small village in the U.K. with an avid love of all genres of TV and film. As well as keeping up with the lastest entertainment news and writing about it for MovieWeb, he works as a video editor, voice over artist and production designer. A child of the 80s, he is the owner of almost 2000 books, more toys than his children, three Warner Bros. Store Gremlins and a production used Howard The Duck movie script.
You can view the original article HERE.