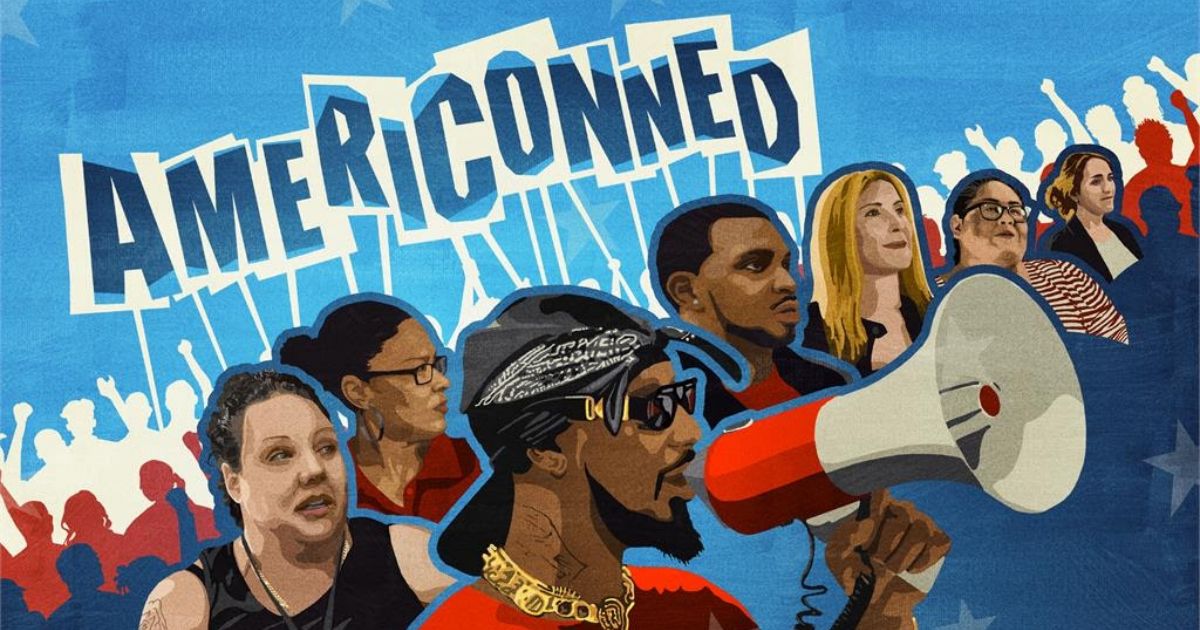 While the ongoing writers strike is undoubtedly a bummer for a variety of reasons (the absence of and delays on our favorite shows; passionate people unable to work), it's ultimately a hopeful look at something that works — unions.
The WGA is rightfully concerned that film and television studios will embrace predictive, word-generating AI technology in order to create or edit scripts, putting many writers out of work. Fortunately, instead of dreadfully awaiting the inevitable collapse of their human profession, writers had a union to turn to, and organized a debilitating strike that's created leverage to negotiate with high-paying executives and producers.
MOVIEWEB VIDEO OF THE DAYSCROLL TO CONTINUE WITH CONTENT
That's the power of collective labor, literally 'united' in a union. Without that, corporations and the government can legitimately do whatever they'd like with the working class. If it wasn't for unions, there wouldn't be weekends; there would still be child labor; there wouldn't be safety procedures or breaks; there wouldn't be a minimum wage. Unions are the virility of the working class, and that's why so many companies, such as Starbucks, spend millions upon millions of dollars preventing them from coming into existence.
The upcoming documentary film Americonned is an emotional, damning, but educational look at the struggles of workers to fight back against union busting and income inequality. The film specifically focuses on Chris Smalls, a former assistant manager at Amazon who protested the dangerous conditions of Amazon during COVID-19 and was promptly fired. He's a relatable reflection of what real citizenship looks like, and the film will inspire more people like him to rise up and fight for their worth. You can check out the synopsis of Americonned below along with an exclusive clip detailing Smalls' efforts.
Related: 6 Reasons That Hollywood Should Settle the Writer's Strike
dd
The synopsis for Americonned (which opens theatrically in major cities on June 9 with a VOD release on June 13).reads as follows:
Despite an increase in productivity in recent decades, compensation for the American worker has been stagnant. In addition, 47% of American jobs are at high risk of being lost to automation and A.I. by the mid-2030s.
In the United States, there has been an upward redistribution of over $50 trillion from the bottom 90% to the top 1% over the last 40 years. Politicians on both sides of the aisle have created a protection racket for the rich, and corporations are deliberately crushing unions.
In this David vs. Goliath story, Chris Smalls leads a movement to unionize Amazon workers for the first time, after the corporation fired Smalls for speaking up for workers' rights. They are inspiring legions of workers across America to, as the late, great Congressman John Lewis said, get into "good trouble."
Amazon has been accused of intimidation, surveillance, coercion, threats, and a range of more legal and illegal activities to prevent unions from organizing, according to the Economic Policy Institute and practically any journalist who covers the situation, and you can learn more about it (and what workers are doing to fight it) in the new documentary.
From Shine the Light Films, the award-winning Americonned will open theatrically in New York (Cinema Village), Los Angeles (Laemmle Monica Film Center) and major cities on June 9 with a VOD release in the US and Canada to follow on major platforms on June 13. You can check out the trailer below.
You can view the original article HERE.