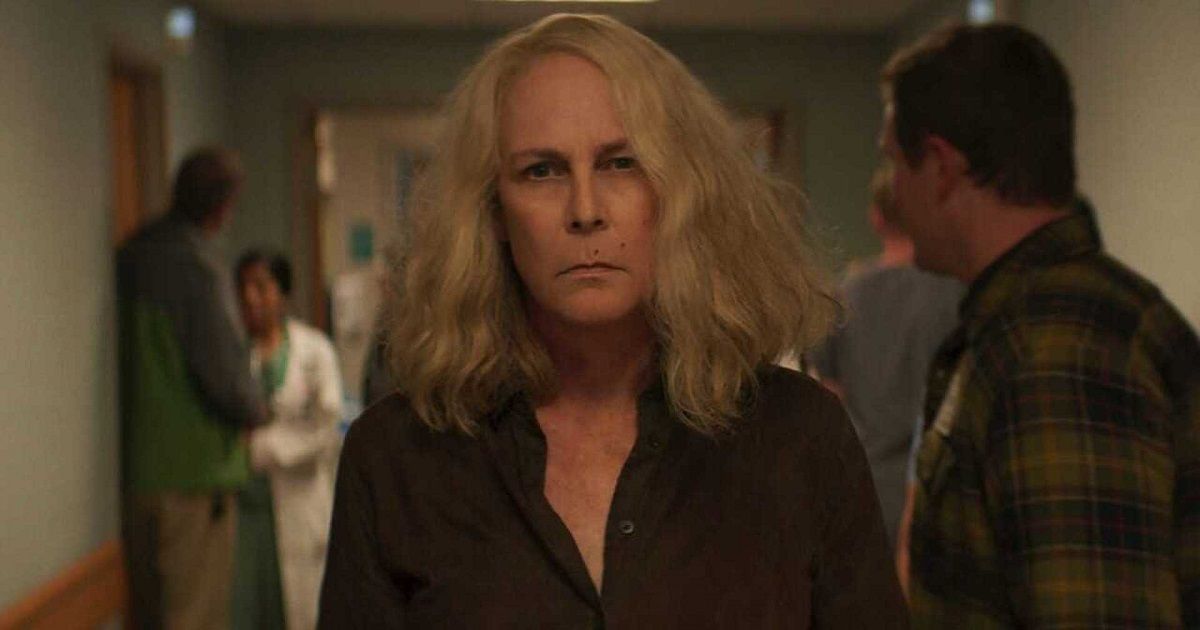 This fall will see the release of the horror sequel Halloween Ends, and as there are no plans at this time for any follow-up movies, chances are this will be our last time seeing Jamie Lee Curtis in the role of Laurie Strode. It has been quite the journey for Curtis in the role of Laurie, the fan favorite character who served as the "final girl" for the original Halloween movies. After returning in Halloween: H20 and Halloween Resurrection, Curtis came back for a new Halloween trilogy developed at Blumhouse.
This series of films, culminating with Halloween Ends, was written as the end of a story. That doesn't mean there won't be any more Halloween movies outside of Blumhouse, as a reboot does seem inevitable, but Halloween Ends will put a cap on the long-running saga of Laurie Strode vs. Michael Myers. In a new interview with Salon, Curtis described how it felt to shoot her final scene as Laurie, the role she had first played over four decades ago.
MOVIEWEB VIDEO OF THE DAY
"I've just finished it, you know? I just three weeks ago finished shooting the last shot of Laurie Strode. It was deeply emotional and cathartic."
When it was explained to Curtis how much horror fans love her as Laurie, partly due to how they'd gotten to see her as a final girl grow up to be a final woman, Curtis had this response.
"Everything you just said is what happens. I mean, when you call her a final girl — I never really understood how important that name was until I made this last movie. And now I really understand it. And I think you'll be very happy."
Related: Halloween Ends is a 'Departure' for the Franchise, Says John Carpenter
Halloween Ends Culminates the Feud Between Laurie and Michael
Compass International
Producer Jason Blum has also teased a satisfying end of the Blumhouse Halloween trilogy. He recently explained in a Screen Rant interview that he has seen a cut of the film and he's pretty impressed with how it has turned out. The producer reiterated that it will be the last Halloween movie to be made at Blumhouse and that he's excited to get it out for the horror fans to see in October, just in time for this year's Halloween holiday season.
"I did. I saw it about two weeks ago. It's very good. I'm very excited. We have a few little things to fix on it and finish, but I'm very excited for our last Halloween movie."
David Gordon Green directs Halloween Ends using a screenplay co-written with Paul Brad Logan, Chris Bernier, and Danny McBride. Along with Curtis, the film stars Andi Matichak, Will Patton, Kyle Richards, Omar Dorsey, and James Jude Courtney. A trailer has not yet been released and plot details have yet to be revealed, though we know things pick up after the end of Halloween Kills which had seen Michael slaughtering half the town of Haddonfield.
Halloween Ends is scheduled to be released in movie theaters on Oct. 14, 2022.
You can view the original article HERE.